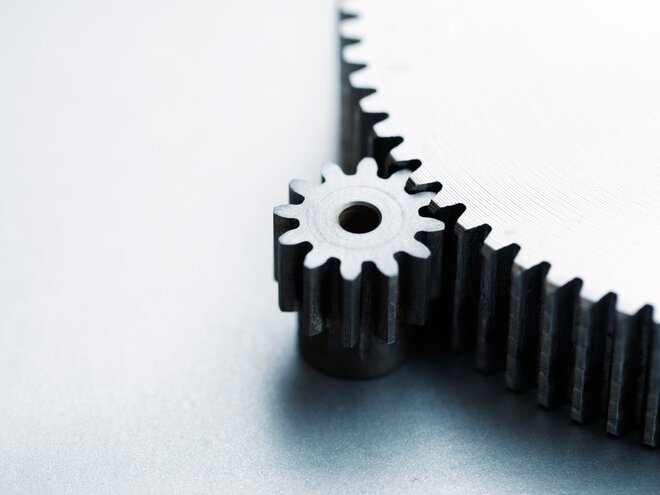 Through our various articles and stories, we have always stressed upon the need to track the moves of mutual funds to see what they are buying and selling in the market. This is recommended because these mutual funds are one of the largest investors in the Indian markets and have more knowledge than an ordinary retail investor. Collectively, the mutual fund industry holds a total stake of more than Rs 16.5 lakh crore in the Indian equity markets. Thus, looking at their moves can let us know about their conviction and bets in the Indian equities.
However, today we took a rather distinctive approach. Instead of looking at the top buys or the most promising buys of mutual funds, we looked at those companies which were completely neglected by the mutual funds. Here, we restricted our universe to large-cap companies, as these companies operate at a large scale and are very well known among investors. Such companies are on the investors' radar due to their vast operations and credibility. Most often, large caps are run by quality management teams which have a great trust from mutual funds when they park their investors' funds. Mutual fund managers have to be very vigilant while making investment decisions as it isn't their own money which they are investing. Rather it belongs to small investors. And so, they do it with utmost responsibility, trust and transparency.
In the below table, we have filtered out large-cap companies which have less than a per cent held by the mutual funds. As on the date, out of 96 companies in the large-cap space, there were ten companies which were neglected by the mutual funds. To our surprise, out of the ten companies, five belonged to the Adani group. The mutual fund holdings in all the companies are very negligible and could be the result of buying due to passive index funds.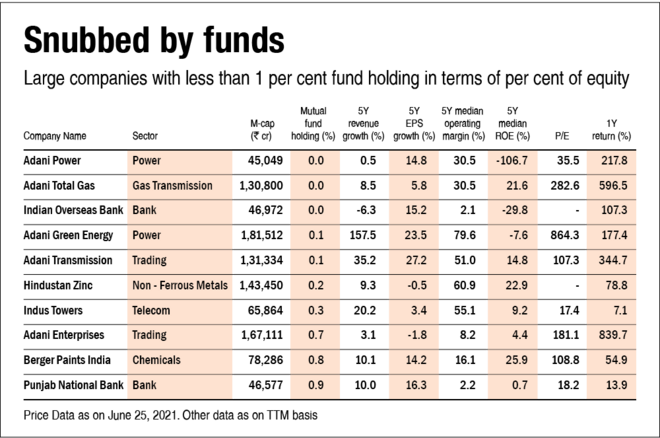 There could be a variety of reasons because of which these companies are not favoured by the mutual funds. It could be because of their high valuations, not so promising future prospects or any other reason. Thus, an investor could be a little more cautious while investing in these companies and should do a thorough research in their business models before investing.