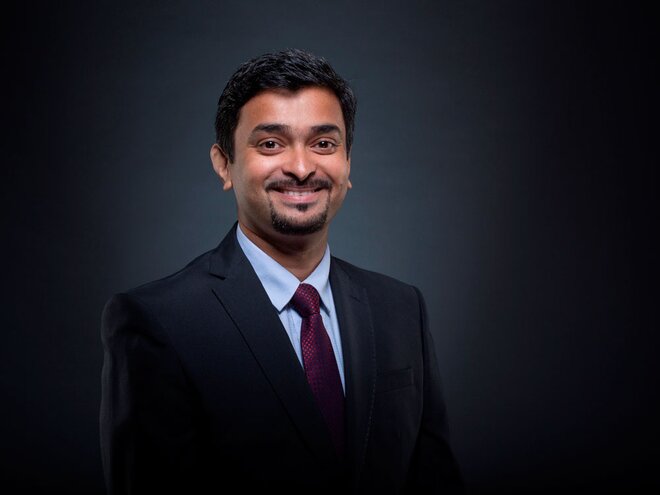 The past one year has been spectacular for investors. However, as the second wave of the pandemic has hit the country, investors are worried that a correction may just be around the corner. Amid this, we speak to Atul Bhole, who manages certain equity and hybrid schemes at DSP. He shares with us his thoughts on market valuations, where he is betting currently, need for diversification, among other things.
How do you describe yourself as an investor? Who would you consider as key influencers in shaping your thinking about investing?
Typically, fund managers are expected to get the price right; buy low, sell high is supposed to be our main work. I particularly strive to identify the right business or a business which is on an improving trajectory. For me, while looking at any prospective investment, the element of stock price comes after evaluating the business, the management and growth visibility. Getting the price right is a highly illusionary thing and actually a wishful thinking to my mind. After all, the market is populated by a larger number of discerning investors nowadays with cumulative investing experience running into millions of years. Investing in a stock trading at low valuations often invokes some amount of speculation or luck or gut feeling, whatever you want to call it, and I believe these things don't come handy to me. Buying at cheaper prices can also mean compromising on certain business parameters, which in many cases proves to be very expensive.
While one may have to pay the right price at that point of time to buy a good business with right managers capturing opportunities thoughtfully, such investments often create much more wealth with a lower risk factor over a period of time. Hence, I try to focus on owning the right businesses, giving them ample time to benefit from the compounding of profits. Investing in such solid businesses also provides us the opportunity to average down in volatile times, which otherwise we typically are afraid to do in case of weaker business models.
There is nothing wrong in buying the right thing at the right price as one can realise full value out of such purchases over the period of its life. We can experience and observe this thing in our day-to-day life too, even in simple cases like shoes or electronic articles. Better quality shoes or an electronics article would come a little expensive but the durability and experience would be much better than low-quality, low-priced articles. Why should it be different when buying businesses? So, the thought process is developed through a lot of common-life as well as market observations and experiences. Providing a lot of attention to business over the stock price is taught by some of my mentors in my formative years in the market. I'm also influenced a great deal by the books of Peter Lynch, 'One Up on Wall Street' and 'Beating the Street'. I often refer to these books, though I've read them many times over. These books highlight perhaps the most practical way to approach investments for a money manager.
Has there been any change in your outlook on the markets and the business environment in the past few weeks as the projections for India Inc's recovery have taken a hit and the markets have also retracted?
While the situation has unfortunately turned grave in the past few weeks, it is not changing the broad longer-term economic or market outlook. We can say the returns are somewhat delayed but certainly not denied. The broad global economic trend of recovery and reflation is convincingly underway and India is also going to be part of it. Growth, liquidity and conducive policies is the theme which can continue for some time unless inflation hits in a major way earlier than expected. We have seen the resilience of our economy post the first wave and also observed other countries which have gone through the second wave. Though this time, situation on the health side is much grimmer, the economic side is holding up and can bounce back once the situation comes under control. While we have resource crunch as of now, things should improve. Particularly, the vaccination pace picking up would be a key relief.
You are overweight on the chemical sector vis-à-vis your peers. Tell us a bit about your thinking that's guiding these positions.
These positions are largely based on the capabilities developed by the companies in the specialty-chemicals space. Most of these companies are manned by technocrats having sound knowledge of different chemistries as well as understanding of the sector. They have devised business models around manufacturing speciality chemicals, whereby they can earn better margins, cash flows and returns compared to commodity players. Commodity players, like in China, need scale and huge capital which our companies don't have and hence those managements have found out their way to build solid companies dealing in speciality chemicals. Over the years, they have been augmenting capacities largely through internal accruals and compounded profits. Opportunity knocks on the door of the one who is prepared. Hence, when global recovery is underway and people are looking to diversify their supply chains away from China, these companies are very well positioned.
On the other hand, you've been underweight on energy and metal stocks. In fact, the latter have done very well in the recent months. Even in the past, you've never preferred to invest in metal stocks much. Do you consider it a missed opportunity? What makes you stay away from them?
Not having enough positions in these sectors is basically the outcome of following the framework or philosophy of investing in companies having sound business models, competent managements and growth visibility. Most of the companies from energy or metal sectors often require heavy capex and hence high leverage. It's very difficult to predict commodity cycles. Quite often, they dilute the equity base and there is significant government intervention. These are the factors we try to avoid in the businesses we want to own. Sometimes the nature of the business operations invites questions about the management actions and corporate governance. We don't want to have exposure to such cases as well. Even then we keep on researching and try to capture the opportunities selectively where we don't have to worry much about managements and governance in the tactical part of the portfolios to a very limited extent. Hence, in hindsight, one can say we have missed the rally, but in the longer term, consistently following a particular framework yields much superior results than trying to be a jack of all trades.
The value theme has made a comeback since last year whereas growth-oriented portfolios have had a lacklustre performance on a relative basis. Do you see this to be a more secular trend or do you expect it to be a short-lived one that has resulted from the defensive stance of the market players?
The environment has definitely turned favourable for value stocks, with ample liquidity in the system as well as recovery and inflation in commodities showing green shoots. The stocks have done well too and can continue doing so for some more time. Though global outlook has certainly improved, the volatility would persist on the back of disruptive innovations, supply chains getting re-oriented, inflation stoking rates at some time in future, bubbles building in certain asset classes like crypto, etc. In such instances, value stocks have a tendency to give away lot of gains, though timing any such event is utmost difficult.
While quality growth stocks have already done very well for the past many years now, we believe the environment is equally conducive for those businesses as well and such businesses manage volatility much better. Through volatile periods, they have strengthened their business models and now are poised to gain significant market share with higher profitability. Investors have become very discerning over the years and would continue to favour such winning businesses. A large part of the value stocks also don't get attention from investors who favour ESG-compliant businesses and many of the value (or cheap) businesses don't qualify on such criteria. Hence, beyond a point, buying gets restrained in such stocks.
You follow a basket approach to manage your flexi-cap Fund. Can you please elaborate a bit on it and the benefits you derive from it?
Yes, I do believe in adequate diversification and a basket approach while buying certain kinds of businesses. Any stock is exposed to two kinds of risks - price correction and time correction. In case of a particular stock with a significantly higher weight, either of the risks panning out can meaningfully drag the portfolio returns. Long-period time correction is a particularly under-appreciated risk in the investing community, which gives a lot of importance to the protection of principal. Though concentrated portfolios provide a sense of high conviction or the portfolio manager might get a kick from such a portfolio construction, more often, it turns out to be misplaced confidence. Though investors put a lot of efforts to analyse data, facts and use experience, judgement for selecting stocks, the outcome may not always be as desired. The survival bias forces us to overlook many such mistakes for praising a few outstanding winners.
Through adequate diversification, we can reduce such risks and at the same time participate in more opportunities. With manageable weights, in case of price correction, we can average down the investment cost or in case of time correction, we can just sit tight without worrying much about its impact on overall returns. Higher weights deprive from such manoeuvres and can get the manager under pressure to take wrong decisions at the wrong time. And we don't have dearth of right opportunities to stay invested, so no point in increasing the pressure and the risk.
From here on, what sectors or pockets of the market are you looking at favourably and which are the ones you are looking to consciously stay away from?
We are constructive on the overall markets from a medium- to long-term perspective and see many stocks and sectors getting lifted with global growth. Quite a few sectors in India are making a comeback after a benign phase of many years. In a way, business cycle is on the mend. We have experienced lots of sector rotations ever since COVID hit us initially in 2020. The aftereffects of COVID on global supply chains as well as supportive fiscal and monetary policies, changing outlook on inflation, rates, etc., would keep the rotations trades alive for quite some time.
At present, we are very optimistic about private financials, be they banks, NBFCs or insurance companies. Their balance sheets, distribution franchise, digital capabilities, managements have improved a lot in the past few years and they can capture a large part of the growth going forward. These financials have undergone minor correction in the second wave and are available at decent valuations relative to the market as well as their own historical levels. We also like certain consumer-discretionary, cement, chemicals and pharma stocks. On the other hand, we would have limited exposure to stocks from oil and gas, metals, utilities and PSUs in a tactical manner as most of them don't go through the investment framework.