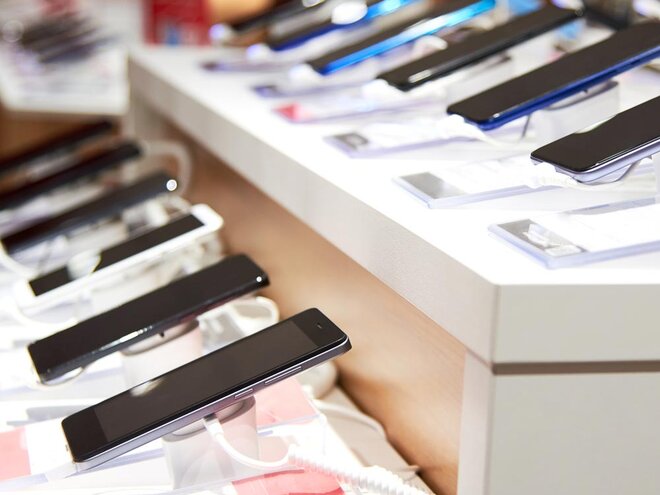 The production-linked incentive (PLI) scheme was introduced by the government last year in order to give impetus to domestic manufacturing and cut down on our import bills. The scheme gives the PLI licensee companies incentives on incremental sales of products that are manufactured in domestic units. The aim here is to create a scale of production by encouraging foreign companies to set shop in India and local companies to set up or expand their existing manufacturing facilities.
How is the PLI scheme different from earlier incentive-based schemes?
A major point of difference is that the earlier schemes focused on a more equitable distribution of incentives. This means that if there were Rs 100 available for incentive distribution and there were a 100 firms, then each firm would get a rupee. However, this could not lead to creation of businesses that had the ability to achieve massive scale and compete in global markets effectively. Therefore, the government came up with the PLI scheme, where it pre-selects a few (say 10) firms who would get Rs 10 each, but only if they deliver on some objective performance criteria.
PLI beneficiary: mobile-phone manufacturing
In a bid to provide value addition to and boost the exports of mobile phones from India, the government proposed an outlay of Rs 40,995 crore over the next five years for the mobile phone and component manufacturing industry in Budget 2021. Through this initiative, the government will extend an incentive of 4-6 per cent on incremental sales over the base year towards the industry. The firms that have been provided with the PLI licence for mobile manufacturing are divided into two categories - global players and Indian companies. Under the global players category, the incentive is applicable on phones having an invoice value of Rs 15,000 or above. In this category, Samsung and three vendors of Apple (Hon Hai Precision (Foxconn), Wistron and Pegatron) have been given a PLI licence. For perspective, Apple (37 per cent) and Samsung (22 per cent) together account for nearly 60 per cent of the global sales revenue of mobile phones. On the other hand, five Indian companies have been granted a PLI licence, which include Lava, Dixon, Optimus, Bhagwati (Micromax) and Karbonn (UTL Neolyncs).
The government has targeted incremental mobile phone sales of Rs 1 lakh crore over the next five years, over 60 per cent of which being exports. It is also looking at the potential of generating direct employment of over two lakh jobs and indirect employment of over six lakh jobs through this scheme. However, to be eligible for the incentives, companies have to meet yearly incremental sales and investment targets. In the first year of the scheme, each global company has to make incremental sales of Rs 4,000 crore and an investment of Rs 250 crore. For Indian companies, the incremental sales in the first year should be Rs 500 crore and the investment requirement is of Rs 50 crore.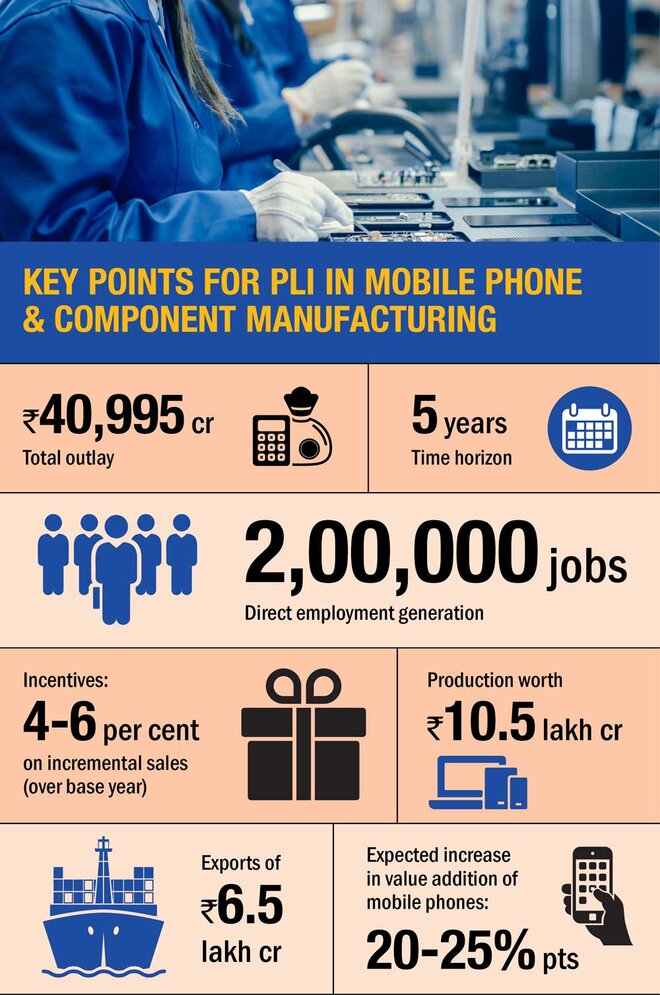 Dixon Technologies: India's Foxconn?
If someone had asked you about a company named Dixon Technologies a year back, you probably wouldn't be aware of it. But because its share price has more than quadrupled since then, the company has become the talk of the town. This exponential growth has not come from what Dixon is today but from what it can be in the future since the company is amongst the companies to get a PLI licence for mobile manufacturing.
Dixon isn't really a newbie. It is the country's largest electronics contract-manufacturer with a 27 year old history. The company does contract-manufacturing of electronic products such as LED TVs, lightings, washing machines, mobile phones (mainly 2G) and more for well known customers such as Samsung, Xiaomi, Havells, Lloyd, etc.
The company has already completed one of the first year scheme requirements of a Rs 50 crore investment and it plans to take its smartphone production capacity to 20 million per annum in the next couple of years (three million as of today). Additionally, the company has signed Nokia and Motorola as its first set of customers. So the question really is how big can Dixon be? The company currently makes revenue of around Rs 5,000 crore a year out of which around 50-60 per cent comes from TVs. However, now with the company pacing on its smartphone production, the mobile manufacturing division by itself can generate a cumulative revenue of Rs 25,000 crore to Rs 28,000 crore over the next five years. Moreover, the company is well suited to exploit the 'China + strategy', wherein clients are diversifying their sourcing requirements. The government's push on self-reliance has put Dixon in a sweet spot.
The Street has set high expectations from the company by taking its market cap to Rs 20,000 crore. For comparison, Foxconn, with a revenue of $180 billion, has a market cap of around $60 billion. Dixon has the ambition to become one of the top electronic manufacturers in the world (currently being in the lower strung of top 20). And for that to come true, Dixon needs to augment its revenue by 7-8 times in the coming years.
In addition to mobile manufacturing, the company will also be bidding in the PLI schemes for IT hardware and LED. More on that as and when it happens.