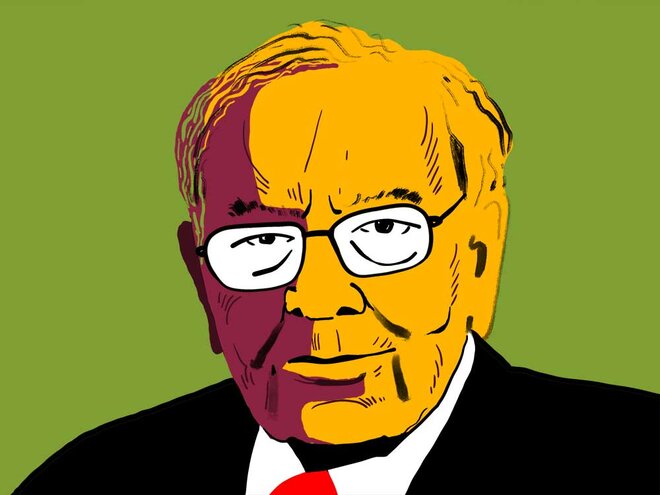 Falling returns on bonds
And bonds are not the place to be these days. Can you believe that the income recently available from a 10-year U.S. Treasury bond - the yield was 0.93% at yearend - had fallen 94% from the 15.8% yield available in September 1981? In certain large and important countries, such as Germany and Japan, investors earn a negative return on trillions of dollars of sovereign debt. Fixed-income investors worldwide - whether pension funds, insurance companies or retirees - face a bleak future.
Some insurers, as well as other bond investors, may try to juice the pathetic returns now available by shifting their purchases to obligations backed by shaky borrowers. Risky loans, however, are not the answer to inadequate interest rates. Three decades ago, the once-mighty savings and loan industry destroyed itself, partly by ignoring that maxim.
The float muscle
Berkshire now enjoys $138 billion of insurance "float" - funds that do not belong to us, but are nevertheless ours to deploy, whether in bonds, stocks or cash equivalents such as U.S. Treasury bills. Float has some similarities to bank deposits: cash flows in and out daily to insurers, with the total they hold changing very little. The massive sum held by Berkshire is likely to remain near its present level for many years and, on a cumulative basis, has been costless to us. That happy result, of course, could change - but, over time, I like our odds.
How stock repurchase benefits shareholders
Last year we demonstrated our enthusiasm for Berkshire's spread of properties by repurchasing the equivalent of 80,998 "A" shares, spending $24.7 billion in the process. That action increased your ownership in all of Berkshire's businesses by 5.2% without requiring you to so much as touch your wallet.
Following criteria Charlie and I have long recommended, we made those purchases because we believed they would both enhance the intrinsic value per share for continuing shareholders and would leave Berkshire with more than ample funds for any opportunities or problems it might encounter.
In no way do we think that Berkshire shares should be repurchased at simply any price. I emphasize that point because American CEOs have an embarrassing record of devoting more company funds to repurchases when prices have risen than when they have tanked. Our approach is exactly the reverse.
Berkshire's investment in Apple vividly illustrates the power of repurchases. We began buying Apple stock late in 2016 and by early July 2018, owned slightly more than one billion Apple shares (split-adjusted)... When we finished our purchases in mid-2018, Berkshire's general account owned 5.2% of Apple.
Our cost for that stake was $36 billion. Since then, we have both enjoyed regular dividends, averaging about $775 million annually, and have also - in 2020 - pocketed an additional $11 billion by selling a small portion of our position.
Despite that sale - voila! - Berkshire now owns 5.4% of Apple. That increase was costless to us, coming about because Apple has continuously repurchased its shares, thereby substantially shrinking the number it now has outstanding.
But that's far from all of the good news. Because we also repurchased Berkshire shares during the 2.5 years, you now indirectly own a full 10% more of Apple's assets and future earnings than you did in July 2018.
This agreeable dynamic continues. Berkshire has repurchased more shares since yearend and is likely to further reduce its share count in the future. Apple has publicly stated an intention to repurchase its shares as well. As these reductions occur, Berkshire shareholders... will also find their indirect ownership of Apple increasing as well.
The math of repurchases grinds away slowly, but can be powerful over time. The process offers a simple way for investors to own an ever-expanding portion of exceptional businesses.
And as a sultry Mae West assured us: "Too much of a good thing can be . . . wonderful."
Learning from Phillip Fisher
In 1958, Phil Fisher wrote a superb book on investing. In it, he analogized running a public company to managing a restaurant. If you are seeking diners, he said, you can attract a clientele and prosper featuring either hamburgers served with a Coke or a French cuisine accompanied by exotic wines. But you must not, Fisher warned, capriciously switch from one to the other: Your message to potential customers must be consistent with what they will find upon entering your premises.
At Berkshire, we have been serving hamburgers and Coke for 56 years. We cherish the clientele this fare has attracted.
The tens of millions of other investors and speculators in the United States and elsewhere have a wide variety of equity choices to fit their tastes. They will find CEOs and market gurus with enticing ideas. If they want price targets, managed earnings and "stories," they will not lack suitors. "Technicians" will confidently instruct them as to what some wiggles on a chart portend for a stock's next move. The calls for action will never stop.
Many of those investors, I should add, will do quite well. After all, ownership of stocks is very much a "positive-sum" game. Indeed, a patient and level-headed monkey, who constructs a portfolio by throwing 50 darts at a board listing all of the S&P 500, will - over time - enjoy dividends and capital gains, just as long as it never gets tempted to make changes in its original "selections."
Productive assets such as farms, real estate and, yes, business ownership produce wealth - lots of it. Most owners of such properties will be rewarded. All that's required is the passage of time, an inner calm, ample diversification and a minimization of transactions and fees. Still, investors must never forget that their expenses are Wall Street's income. And, unlike my monkey, Wall Streeters do not work for peanuts.
What surprised Buffett
Berkshire owns American-based property, plant and equipment - the sort of assets that make up the "business infrastructure" of our country - with a GAAP valuation exceeding the amount owned by any other U.S. company. Berkshire's depreciated cost of these domestic "fixed assets" is $154 billion. Next in line on this list is AT&T, with property, plant and equipment of $127 billion.
Also read: