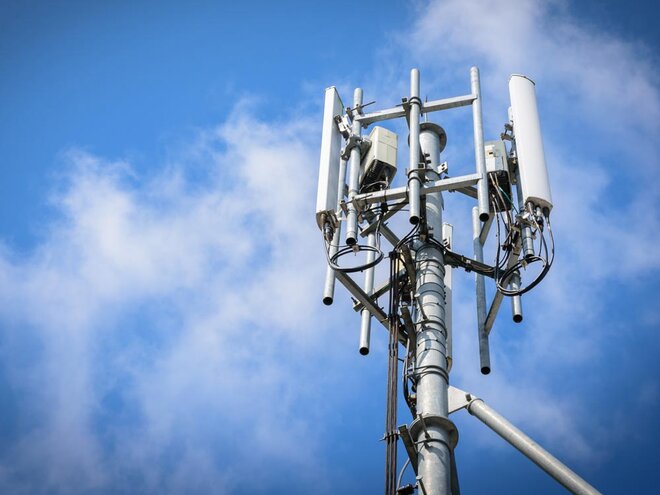 "VSNL is just a chungi (an octroi post)... once you abolish the chungi and have free movement, it has no value," said Arun Shourie, India's disinvestment minister during 1999-2004. During the 90s when the telecom sector was not open to competition, Videsh Sanchar Nigam Limited (VSNL) was a complete monopoly. The company got a rental for every one of the four-billion minutes of calls which either came to or left India's shores before 2002. The company's monopoly status made it highly profitable and it had a cash pile of Rs 4,800 crore as of March 2001. But the telecommunications sector was ripe for competition. In September 2000, the government announced its intent to allow private players to provide international telephone services from April 2002. During the time, the government decided to sell its controlling stake in VSNL instead of entering into competition with private players.
Tata Group's bet
While bidding for VSNL in 2001, companies were well aware of the fact that VSNL would lose its monopoly pretty soon. Despite that, Tata Group went ahead. In February 2002, the Tata Group acquired a 25 per cent stake in the company for Rs 1,439 crore, while the government retained 26 per cent. Subsequently, Tata Group came out with a cash-tender offer for other minority shareholders for an additional 20 per cent stake in VSNL. Also, around 770 acre surplus land of VSNL was separated and retained by the government (this surplus-land company, named Hemisphere Properties, has recently got listed). As VSNL had surplus cash, the government also took Rs 2,250 crore cash away. In total, the VSNL deal fetched the government Rs 3,689 crore (including the surplus cash).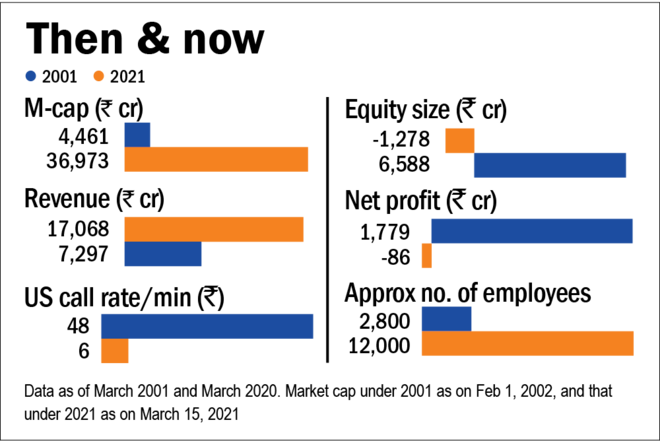 The aftermath
In the first few years of privatisation, the business floundered. Thanks to the competition, between 2001 and 2003, the tariff of a call made to the US reduced to Rs 24/minute from Rs 48/minute. The revenue of VSNL, which was later renamed Tata Communications, halved from March 2002 to March 2005, even though there was an increase in the calls volume.
The company did change its focus. To cut reliance on its voice-tariff business, the company made a slew of acquisitions to push growth. However, intense competition in the telecom sector and rapid technological changes prevented the company from generating superior wealth. The company's revenue from March 2001 to March 2020 increased by only 2.3 times.
The other side
It is commonly believed that the privatisation of a company leads to value unlocking and wealth creation. But this was not the case with Tata Communications, at least during the first-decade post privatisation. Nevertheless, if we compare Tata Communications with MTNL, another government-owned entity, we see how privatisation helped the former stay afloat and thrive. MTNL was slowed by government control and couldn't adapt itself to changing industry dynamics.