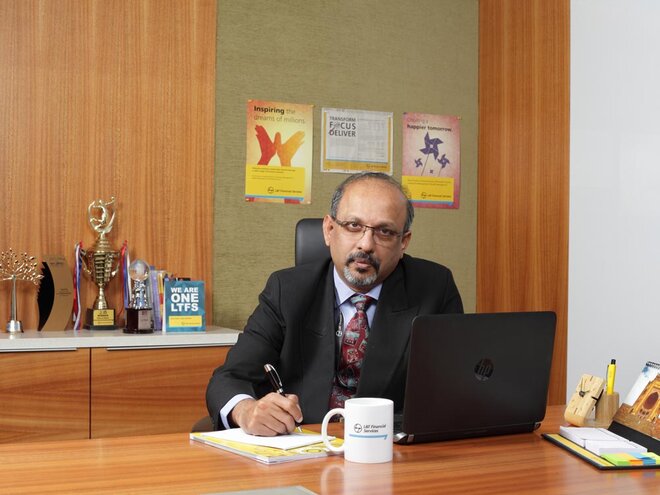 Business priorities and products becoming mainstream
Our business priorities for both short and long terms remain investor education and on-boarding new investors. We also need to be cognizant of the fact that we are building a resilient organisation for the years to come.
Actively managed multi-cap funds will continue to play a large part in the Indian markets over the next few years. However, one of the key changes that I see is the emergence of passive funds. Today passive funds, whether they are ETFs or index funds, are very small components of the mutual fund industry. I believe this will grow by at least 5-10 per cent over the next five years.
Apart from that new, innovative products, including retirement-related or multi-asset-related ones, will form a part of the industry.
Impact of COVID-19
One of the most important lessons that everyone has learnt from the pandemic is that we can do much more work online than what we ever thought was possible before the pandemic. Adoption of technology has really caught on at a fast pace, thanks to the pandemic.
Secondly, the impact of the pandemic has led to a reasonable shift in the investor behaviour and attitude. Investors are now preferring safety by opting for high-credit-quality debt funds and large-cap oriented products.
Third, product and customer communication has increased tremendously as investors are actually asking the right questions and doing a lot of homework before investing in any product.
Risk review of debt funds
L&T Mutual Fund has strong internal systems and processes from day one. We did not have to react to the events that unfolded in the market. The dependence on our stringent internal rating system rather than any external ratings ensured that we did not have to make any radical change to our processes on the debt side.
Separation of distribution and advisory functions
Clearly, we will see some changes in the ultra-HNI (high-net-worth individual) segment, where the investor would want to move from the traditional mutual fund distribution to a pure advisory service for a fee. This segment is relatively small today but with the segregation, the pie is expected to increase.
At the retail end, however, I do not see many investors getting affected because even today, most of the investments are done on basic advice and not as per a financial-planning model. Overall, the segregation is good for the industry because it will lead to lower costs and improved customer experience.
New skill acquired during the lockdown
The lockdown ensured that one had a little more time in hand. I have reignited two of my passions: reading (I love reading thrillers) and focusing on a healthier lifestyle with a good diet and regular exercise.