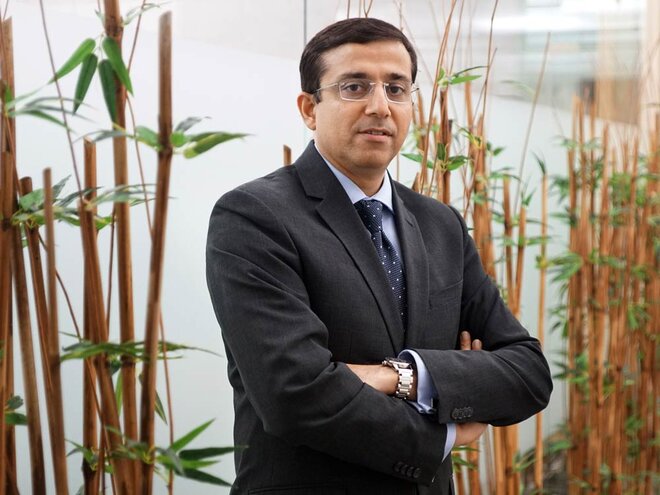 Business priorities and products becoming mainstream
At IDFC AMC, we remain sharply focused on helping savers become investors and create wealth. Towards this end, we are expanding our support to serve our distribution partners with better information, tools and technology. We are challenging ourselves to simplify communication further. We continue to invest in our core fund-management and business capabilities through targeted talent addition, continually refining our processes as well as investing in state-of-the-art technology.
We feel that active fund-management strategies will continue to offer value. Additionally, further innovation in the passive space will increase choice for sophisticated investors. Products combining simplicity with broader diversification across market cycles will also offer tremendous value.
Impact of COVID-19
IDFC AMC was early in moving to a fully work-from-home operating model. I am happy that despite the challenges, all our operations have worked seamlessly.
Among many other things, the pandemic has underlined the power of technology in helping us adapt to new challenges. We are questioning all paper-based processes, and we are finding better answers with digital solutions.
In the post-pandemic world, most processes may well become largely digital, with the need for physical interface becoming a social choice rather than a necessity.
Risk review of debt funds
We have been advocating a simple yet highly effective framework for debt-fund allocation, comprising of three distinct buckets: liquidity, core and satellite. Here, the liquidity bucket focuses on meeting emergency requirements. The core bucket should hold the bulk of an investor's fixed-income allocations with funds that invest in high-quality instruments with low to moderate maturity profiles. The satellite bucket would take higher duration or credit risk based on market cycles. It should have a modest allocation for most investors, where they clearly understand the higher risk in this category. By following this simple method, we believe that the risk in fixed-income investing can be mitigated significantly.
Over the last two years, we have continued to relentlessly focus on high-quality portfolios. Our overall high-quality stance is well established, with 99.7 per cent of our comprehensive fixed-income portfolio invested in AAA and equivalent instruments.
Separation of distribution and advisory functions
Since investors have varied demographics, investment experience and risk-taking appetite, we expect both the distribution as well as the advisory model to have adequate opportunity to thrive. The focus now shifts to the value addition an intermediary can provide within each model.
New skill acquired during the lockdown
I have spent more time in our kitchen than ever anticipated. I found pride and joy watching some of my work simmer, sizzle, sparkle or rise. Thankfully, I think I can now manage a far-better meal all on my own, including some freshly baked bread.