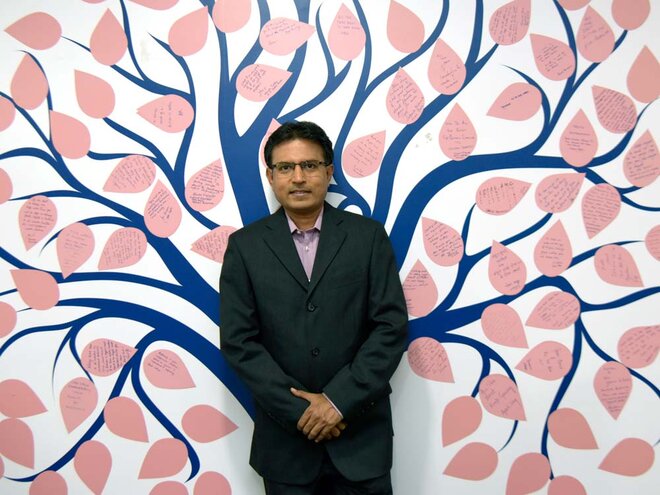 Business priorities and products becoming mainstream
The business priorities have remained unchanged in principle. Whatever decision we take on investment management should meet the twin objectives of adding value to our clients and being in full compliance not only with the letter but also with the spirit of law. Our endeavour is not only to generate alpha but also to enhance the trust of our investors and partners by giving true-to-label products and the right financial advice. Over the next decades or so, a lot of product innovation will happen on allocation products, passive funds and offshore funds.
Impact of COVID-19
The pandemic has changed the way we were doing our business. Post pandemic, the world will be significantly different from the one we have seen before. Our business will be a higher blend of digital in the post-pandemic era. There will be no compromise on physical/on-ground verification for our investments. We will definitely endeavour to bring as much of our service online to reduce transaction costs as possible.
Risk review of debt funds
We are a conservative fund house believing in the SLR model: safety, liquidity and return. We were investing with the belief that the return of principal was more important than the return on principal. We did suffer a setback when we took implicit parentage of a company like IL&FS being deemed as a public financial institution. We have learned from that experience, so now onwards we don't take such implicit assumptions at the face value. The process of internal review was appropriate before we witnessed the credit event. The proof of the same is reflected in our steady performance over the decades. As scale changes and new learning happens, we will keep on improving our process.
Separation of distribution and advisory functions
The basic purpose behind the segregation of advisory and distribution is to ensure that customer knows how distributors/advisors are managing conflict. Distributors get paid by manufacturers and advisors get paid by the client. However, distribution does require incidental advice about product suitability and financial goals of a client. You don't want a situation where a distributor sells an equity fund to an elderly investor, when they are looking for regular income; or a short-term debt fund to an elderly investor who wants to leave an inheritance for their grandkids. We welcome the distinction between advisory and distribution as it removes the conflict of interest.
New skill acquired during the lockdown
The one good thing which this lockdown has reinforced is the trust in God. I have to do my job as best as I can. Rest I have to leave to the Almighty. Results are in the hands of the Almighty.