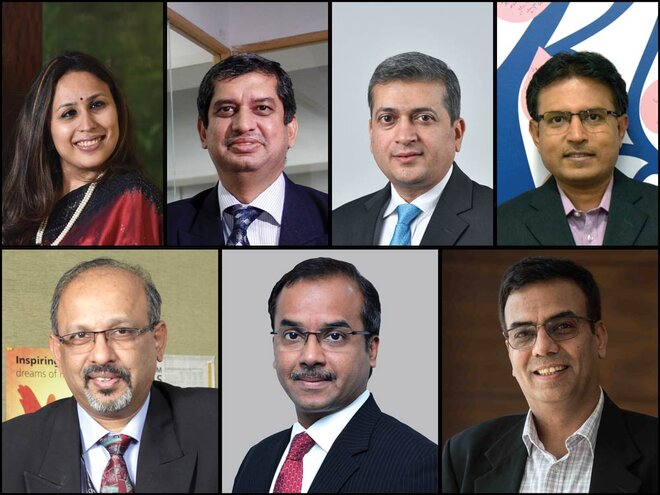 In an amendment to the SEBI (Investment Advisors) Regulations, 2013, distribution and advisory functions have now been segregated at client level for non-individual investment advisors, while individual advisors too must either register as an investment advisor or a distributor.
We asked the top brass at mutual fund houses to share what they think of the move. Here's what they said:
Jimmy Patel, MD & CEO, Quantum Mutual Fund
"It's too early to say how the industry will be impacted, since all the proposals as per the discussion paper of January 2020 have not yet been notified. But if we were to glance at what happened worldwide, the same is likely to happen in India. Advisory services will be beyond the reach of retail investors as the cost of compliance, networth requirements will increase the costs of service, while there is a cap on revenue (as per the discussion paper of January 2020). Besides, many individual advisors may not opt to continue with advisory services.
"While implementation services are allowed, many advisors may only opt for the same with minimal advisory services, thus acting like an aggregator, which will further alienate the investors over a long period of time. The intent of the regulator is good but we will only see with time how consumerism takes over if the customer incurs a loss relying on the advice and then claims fulfilment of the loss from the advisor. This will further push up the costs for the advisor till the law evolves.
"The outcome of all the above will be promotion of passive products over active products and the product landscape changing for the Indian mutual fund industry."
Radhika Gupta, MD & CEO, Edelweiss Mutual Fund
"Time will tell, but multiple business models - distribution and advisory - will co-exist. Distributors/advisors will make a choice as to which model works for them, based on their client base.
"If I had to guess, advisory may work for those with HNI clients, whereas distribution will be a choice for those with a retail client base. The economics of advisory are hard to work if you have a retail client base.
"Ultimately, however, given the lack of mutual fund penetration, the demand for good advice will continue to exist in both forms and if an advisor/distributor delivers value, they will build a credible business."
L&T Mutual Fund
"Clearly, we will see some changes in the ultra-HNI (high-net-worth individual) segment, where the investor would want to move from the traditional mutual fund distribution to a pure advisory service for a fee. This segment is relatively small today but with the segregation, the pie is expected to increase.
"At the retail end, however, I do not see many investors getting affected because even today, most of the investments are done on basic advice and not as per a financial-planning model. Overall, the segregation is good for the industry because it will lead to lower costs and improved customer experience."
IIFL Mutual Fund
"In a rapidly growing market like India, we feel there is enough merit for both the distribution and advisory models to grow and co-exist. The advisory model should also help in higher transparency and improve financial awareness across investors. The recent SEBI guidelines provide the much-needed clarity on operational aspects and should help industry participants roll out advisory services. Based on our interactions, we are seeing interest across our channel partners for the rollout of advisory services. In our view, a smooth rollout and the choice of both models for investors should lead to a greater adoption for financial products."
Kotak Mutual Fund
"The basic purpose behind the segregation of advisory and distribution is to ensure that the customer knows how distributors/advisors are managing conflict. Distributors get paid by manufacturers and advisors get paid by the client. However, distribution does require incidental advice about product suitability and financial goals of a client. You don't want a situation where a distributor sells an equity fund to an elderly investor, when they are looking for regular income; or a short-term debt fund to an elderly investor who wants to leave an inheritance for their grandkids. We welcome the distinction between advisory and distribution as it removes the conflict of interest."
Quant Mutual Fund
"The new norms are meant to avoid conflicts of interest. New RIAs would also be required to have a post-graduate qualification in the relevant subjects, along with five years of relevant experience. However, SEBI has allowed grandfathering for existing RIAs on this provision. This grandfathering is indeed a bold step and will encourage existing RIAs to upscale their practice. The new guidelines will give the investor an option to choose between mutual fund distributors and RIAs based on his/her preferences. In all probability, these guidelines will result in an increase of business via direct plans."
PGIM Mutual Fund
"While many in the industry have been waiting to get clarity on rules related to advisory and distribution, the new rules will probably skew more people towards distribution rather than advisory. So, the RIA licences will be adopted by a brave set of people who believe in advisory as their lifestyle choice.
"On the distribution side, changes in expense structures, GST, etc., have meant that the profit pool has decreased. There is nothing wrong in that if it is only related to economies of scale getting passed on to end-clients. I believe that the larger goal should be to make the profession of financial advisory and distribution a large job creator for India."