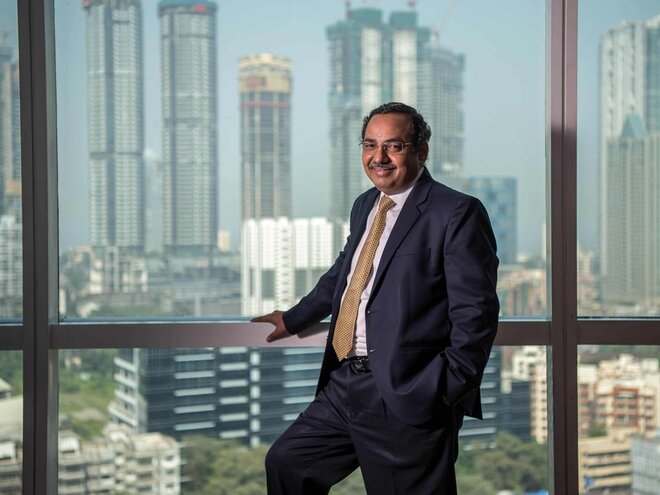 Business priorities and products becoming mainstream
The key priority for our investment management is to stay focused on the process, find enough ideas to generate returns, get the best out of every analyst and finally own such conviction picks meaningfully in the portfolio. Simultaneously, keeping a foresight of the risk will also remain an area of focus.
As a category, Fund of Funds (FOF) is likely to gain momentum, given the complexity arising in allocating money on a continuous basis across different asset classes. Second, passive investing will also emerge as one of the categories to capture limelight.
Impact of COVID-19
We have not only been resilient, but we are also future-ready. We were one of the first to switch to a work-from-home model while maintaining business-as-usual activities without any disruptions. Fund managers and analysts have been able to spend more time in research and analysis using the digital platform. The infrastructure investments we made several years ago to build a robust tech system are coming handy now. In fact, 97 per cent of our transactions are now carried out digitally.
Risk review of debt funds
We have clearly defined the exposure that can be taken in various rated instruments. We have put in place binding conditions for portfolio exposure to a single security or a group in a manner that the overall portfolio diversification is maintained to reduce the risk. Our portfolios are centred on high-quality AAA companies and public-sector entities. In credit-oriented funds, we have worked to put together a safety wall with a higher allocation of AAA and government bonds. A major part of the investment that we made in IL&FS SPV assets has been resolved and the remaining is getting resolved.
Separation of distribution and advisory functions
With the introduction of the new regulation, there is scope for a new set of advisors to enter the industry. Mutual fund distributors who follow the traditional way of distribution of mutual fund products will also co-exist. There is enough room and need for both to co-exist, especially given the fact that mutual funds continue to be under-penetrated.
New skill acquired during the lockdown
The lockdown has enabled even better time management. I have made full use of this digital way of life, making most of the various learning applications. I recently started taking music lessons online. I was never trained but use my weekends to get trained by a professional vocalist. I learnt yoga properly during this lockdown from trainers online. I could reignite my learning in Veda chanting, which I was taught during my childhood. Lastly, I learnt some new skills from my better half in carrying out household activities, such as cooking, which I enjoy quite a bit now.