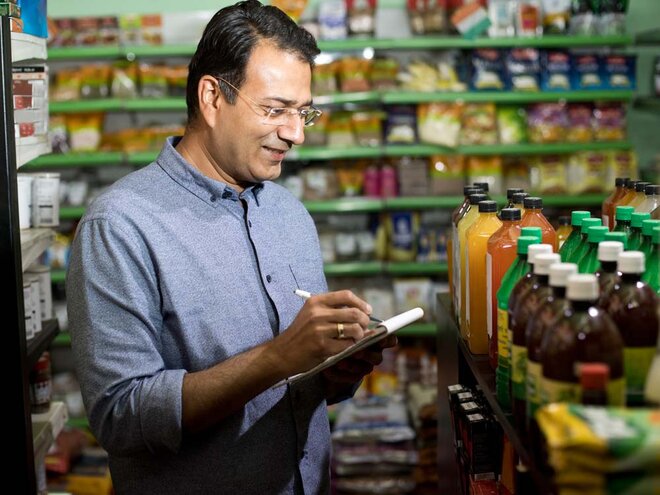 Not all great stories have a happy ending and the story of Future Group exemplifies this. Once famous as the 'Retail King of India', Kishore Biyani has recently sold off almost all his businesses to Reliance Industries for Rs 24,713 crore. Future Retail, Future Lifestyle Fashions, Future Supply Chain, Future Consumer and Future Market Networks are to be merged into Future Enterprise, following which Reliance Retail Ventures Limited will acquire the relevant business segments. Biyani will be left with manufacturing and distribution of FMCG goods (part of Future Consumer), integrated fashion sourcing, insurance joint ventures, joint venture with NTC mills. He will also retain Praxis Home Retail.
For Biyani, things did not get bad overnight. Mounting debt, coupled with a high promoter-level pledge, had been putting a strain on the company's balance sheet. What added to its woes was the COVID-19-led disruption. With cash flows evaporating, the group companies were grappling to service the debts. The Retail King was left with the exit route as the only choice.
Biyani first ventured into the apparel industry in the 1980s with men's apparel. In 1997, he opened an apparel store under the brand name of Pantaloons. A decade later in 2001, Big Bazaar came into being. For the group, the 2000s were a decade of expansion and diversification as it made a foray into several businesses, including financial services, insurance, project management, retail formats, just to name a few.
While the 2000s were all about expansion, the 2010s saw the continuous restructuring of group companies. Struggling with debt, the group had to sell off Pantaloon Retail to Aditya Birla Group in 2012. In the same year, its financial-services business, Future Capital Holdings, was also sold off to Warburg Pincus. In 2013, two group companies, Future Retail and Future Ventures, demerged their fashion lifestyle business into a separate entity, Future Lifestyle Fashions. This was followed by a merger of its retail business with Bharti Retail Enterprises in 2015. Following the merger, the front-end retail business was listed as Future Retail, while the back-end infrastructure and investment business was renamed Future Enterprises. Restructuring still didn't stop here. The group further came out with the IPO of Future Supply Chain and the demerger of its home retail business into Praxis Home Retail in 2017.
All these restructuring activities were aimed at unlocking shareholder value. However, our analysis shows that if someone had invested Rs 1 lakh in Pantaloons Retail in 2005, then today the investor would have stakes in six different companies after so many mergers, demergers and acquisitions. Nevertheless, the combined value of his investment would have been less than Rs 50,000. While the group may have progressed, overall value has declined.