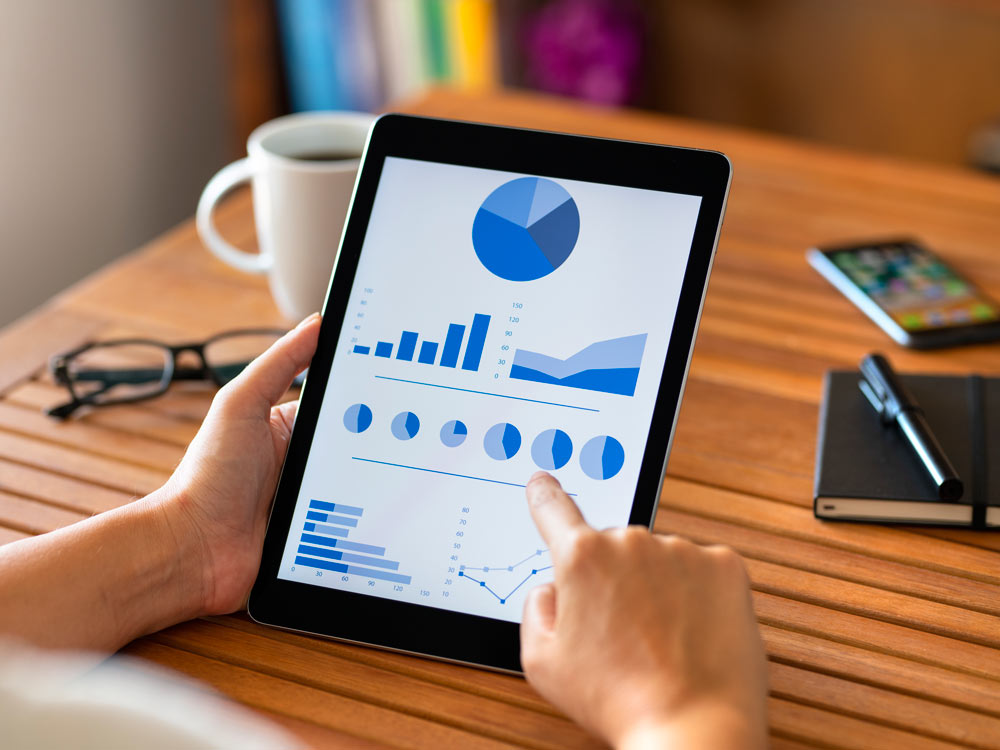 We've often heard that great changes are preceded by chaos. Forcing economies to shut down, Covid-19 has created quite a bit of commotion. There are piles of visible negatives; however, there still are hidden bright spots. The current situation of being home bound presents all of us with an opportunity to think about things which we would otherwise keep postponing. Staying positive is a DIY venture. Here we list out five things you can do in this situation that can help augment your financial health.
1. Set up a financial plan
The most important aspect of any journey is whether you have an itinerary or not. Such is the case with an investment voyage. Take the lockdown as a blessing in disguise, rework on your thesis and create your financial plan. If you have been saving for long then spend time evaluating if you are saving enough. You can devise a plan based on the following:
Discuss with your family and spend time thinking about your goals. A smart investor is the one who focuses on listing out the goals for which he/she is saving. Consider classifying the goals into near-term, mid-term and long-term.
Analyse how much you need to save and invest to achieve each of them.
Further, explore the best possible parking vehicles for the same. If you already have investments, assign them to different goals. Dividing your investments into various goals not only gives greater visibility but also a superior sense of control.
You can use the tools and calculators easily available on Value Research Online to get answers required in building your financial plan.
2. Clean up your portfolio
Most investors start with only a few funds but over a period of time, they keep on adding more and eventually end up being more of a collector than a genuine investor. As collecting funds is simpler than reorganizing the portfolio, the time to clean it up never really comes.
Well, the current circumstances have made the 'time' excuse irrelevant, so if you too are caught up with more than what's 'required', then now is the time to get on to the task of organizing your portfolio.
For most investors, this would mean trimming down the number of funds in their portfolios. Even a single fund in itself is a diversified portfolio of around 30 or more stocks. Having too many funds can land you with hundreds of stocks in minuscule proportions which can likely dilute the impact of winners and therefore dent your returns. Also, managing too many funds becomes a hassle in itself.
Here are some ground rules to follow:
While there is no ideal number of funds but force yourself to limit the number of funds to five, unless you have a very specific reason for holding more
Aim to first go after the ones which weigh less than 5% in your overall portfolio. Evaluate the viability of such funds - do you really need them? If yes, then you may consider increasing allocation to them as a mere 5% allocation probably won't make much of a difference. In this case, some other funds must make way for them.
Consider exiting funds with a narrow investment universe like sectoral and thematic funds.
Further, you can reduce your funds by preferring those with a consistent performance record over the long-term. You can also choose funds from different fund houses to ensure adequate diversification at fund house level.
You can set up your portfolio on Value Research Online (it's a free resource) to get all the inputs on your investments, including taxation.
3. Do your asset rebalancing
Another aspect to look at is your asset allocation. With the dramatic decline in equity markets your target allocation between debt and equity might have gone for a toss. Use this time to restore it to your original asset allocation. Further, given the sharp fall in markets, now could be a tax efficient time to make any portfolio changes because the incidence of capital gains tax will be minimal or not be there at all.
4. Make a habit out of avoiding non-essential spending
For those who thought they are just not able to save at all, the last one month or so might have been an eye opener. Now with the lockdown and the options for discretionary spending much lesser, a lot of you might have been able to revisit and subsequently cut down on your expenses.
Contemplate on the last one month's activity and figure out where all did you not spend. Further, evaluate if you can do without those expenses going forward as well. If yes, then consider starting an SIP with all the money saved from such expenses.
5. Embrace the digital
Covid-19 has been acting as the accelerator to digitization. With #workfromhome trending these days, one can understand the importance of going digital. From making financial transactions to buying groceries, the digital revolution has been riding high. The entire country seems to be functioning on online systems and the case for investments is no different as everything is just a few clicks away. If you are KYC compliant and have online banking enabled, you can invest online through the websites of mutual funds today. Different websites might have different chronological order but online investing is a simple, four-step process:
Create your account by entering your PAN and DOB on the website of your chosen fund
After verifying your KYC details, the website will ask you to enter some personal, nominee and bank details
Next step is to select your scheme and enter your investment details like SIP/lumpsum, frequency of investment, amount
Make the investment by transferring money through any of the options available - net banking, UPI or bank transfer.
If you are not KYC-ed, even KYC is possible online. You can submit digital copies of required documents; go through the authentication procedure through a video. For instance, you can click here for your e-kyc
If you have never invested online, and have the habit of dropping cheques instead, use this spare time to educate yourself about the digital means of investing. Take the first step today by making a small investment digitally.