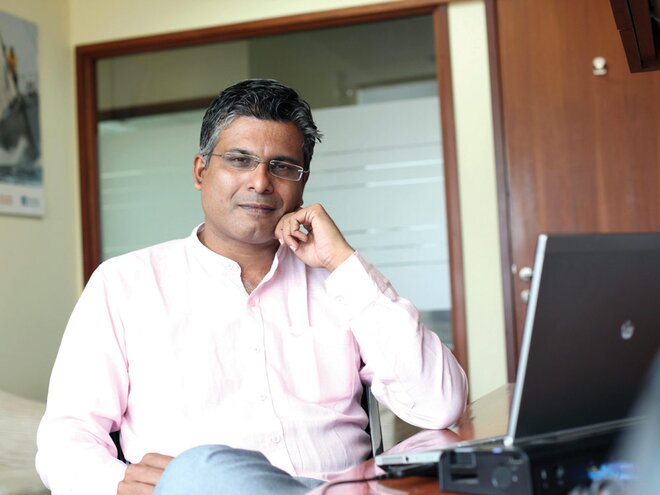 As the industry evolves and grows, there will be multiple opportunities and challenges that come up, whether they are direct plans or the increased conversation around passive funds. We see direct plans being adopted by the savvy investor but still believe that the vast majority will ideally use advisors to help their fund selection.
On passive funds, firstly, our aim as active fund managers must be to ensure we generate the alpha that justifies the higher TER, which is our primary focus now. Our secondary aim will be to add passive funds to our product portfolio over time as we expect that this category will continue to grow.
Expanding business beyond the top 30 cities is something we have always focused on, especially in context of the distribution strength of our parent bank, and we already have a significantly higher proportion of assets from smaller towns and cities, relative to the industry average.

Impact of new expense slabs
For us, the impact has been relatively lower as the TERs of most of our funds have remained similar. Even the new product categorisation norms haven't impacted us as all our funds were clearly delineated even prior to these norms, and we were therefore able to continue focusing on business without disruption.
Risk control in debt funds
Recent credit events have clearly been a challenge. We have fortunately managed to work through most of these, but having said that, we have remained fairly risk-averse since the start of 2019. In our view, the best form of risk control in these challenging times is to eschew risk rather than imagining that we can figure out newer controls to deal with it. Some of this has come at the cost of business, but we are comfortable with that strategy. One additional lesson has been that we need to be very mindful of the quality and volatility of the investor base in certain product categories. We need to ensure that while making investments, our concentration limits are tighter than usual to deal with any uncertainty that comes up.
Key challenge
Our biggest challenge is also our biggest opportunity, and that is our relatively low market share. One of the biggest changes in investor behaviour that we have observed over the last couple of years is that investors are willing to reward performance delivery in a disproportionate manner and are not necessarily sticking to only larger asset managers. And we see a clear opportunity in that. If we can keep improving our investment performance, our market share can grow exponentially.