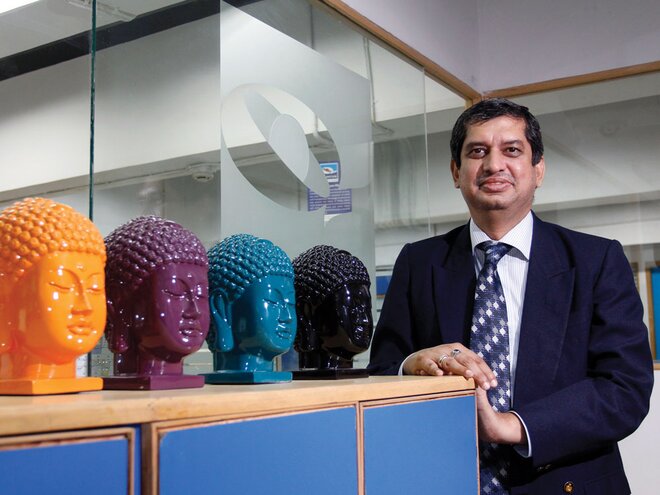 Value Research Stock Advisor has just released a new stock recommendation. You can click here to learn more about this premium service, and get immediate access to the live recommendations, plus new ones as soon as they are issued.
These are very interesting times for the mutual fund industry. We believe that there is a market for all kinds of business opportunities like direct and regular plans as well as T30 and B30. The mutual fund industry has made very good progress in the last five-six years. In spite of all this, there are lots of investors who are yet to experience the usefulness of mutual funds. We continue to focus on both direct and partner/advisor-led regular plans to reach to investors across all of India. We also would like to continue leveraging technology to keep our investors and partners engaged and informed across market cycles.
Impact of new expense slabs
We have always followed the minimal-cost approach and tried to keep expenses much lower as compared to the industry, though there is an increase in the cost of operations due to an increase in the cost of compliance and penetration. We have tried to maintain a low TER but adverse market conditions are bound to have a business impact, though not significant.
Risk control in debt funds
Currently, we have two schemes under debt category - Liquid Fund and Dynamic Bond Fund. Both funds currently invest only in government securities, AAA rated instruments of selected public sector banks and do not take any exposure to private sector companies. Even for public sector companies, we conduct our internal credit review to evaluate their standalone financial strength and invest only in those PSUs which have a long-term rating of AAA. In the liquid fund particularly, we have been very conservative in terms of any kind of risks.
We have been way ahead of SEBI regulations in terms of risk controls in our debt schemes for nearly a decade. In Liquid Fund, we have been following mark-to-market valuation of full portfolio since 2012. The fund also follows a strict framework for asset-liability management while building a portfolio. We have been allocating more than 25 per cent portfolio to government securities or cash even before the SEBI guidelines.
Given our style of investing and portfolio management, we therefore currently do not foresee implementing the side-pocketing provisions.
Key challenge
How to make Quantum a household name and make every Indian invest in a Quantum fund are the vision and challenge to succeed. We want to remain genuine money managers providing simple products and solutions which can be easily understood by retail investors. We aim to build India's premier investment management company by offering our clients a disciplined research and investment process to take advantage of the long-term investment opportunities that exist across various asset classes, while balancing the inherent risks of investing in an evolving market.