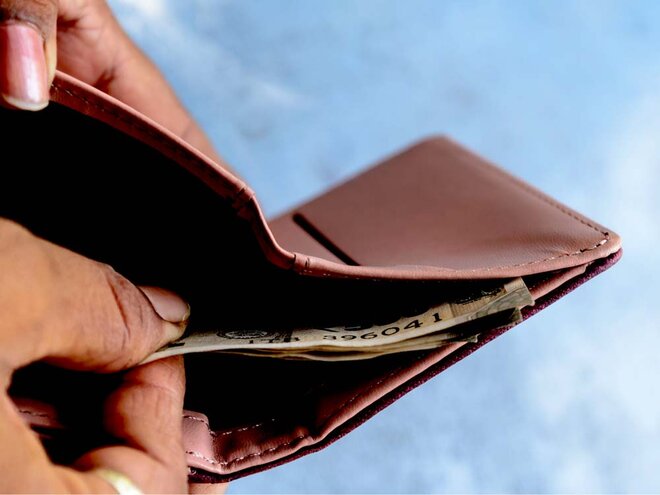 The Union Budget 2019 was expected to set the tone for the second-term of the Modi government. Amid all wish lists and aspirations, somewhere, the word on the street was not to expect much. Here we present the most prominent announcements from the standpoint of individual taxpayers.
New pension scheme for small shopkeepers
Under a new scheme, named Pradhan Mantri Karam Yogi Maandhan Scheme, the government will offer pension benefits to around 3 crore shopkeepers with an annual turnover of less than Rs 1.5 crore. This move is aimed at bringing retail traders and small shopkeepers under an organised pension system. Although more details of the scheme are yet to come, it is a welcome move.
Additional deduction on housing loans
To enhance the affordability of housing loans, the government has increased the deduction on the interests paid on home loans from the current limit of Rs 2 lakh in a financial year to Rs 3.5 lakh. With this move, a person falling in the highest tax bracket will be able to save Rs 7 lakh for a home loan with a duration of 15 years. However, this is only applicable to the purchase of a house valued at Rs 45 lakh or lower.
Increased tax outflow for the highest income brackets
Thanking taxpayers first, the finance minister said, "In view of rising income levels, those in the highest income brackets, need to contribute more to the Nation's development." In the same spirit, an increase in the surcharge on individuals having taxable income between Rs 2 and Rs 5 crore and Rs 5 crore and above has been proposed. While the rate of surcharge for individuals with income of more than Rs 2 crore but limited to Rs 5 crore will be 25 per cent, that of those earning more than Rs 5 crore will be 37 per cent. With this, the effective tax rates for these two categories will be increased by around 3 per cent and 7 per cent, respectively.
This increase will impact a very small portion of individual taxpayers in the country. According to the Income Tax Return Statistics of the assessment year 2017-18, there were only 81,344 individuals with annual income of more than Rs 1 crore. Out of them, 6,361 had income above Rs 5 crore. They constituted 0.17 per cent and 0.1 per cent of the tax-paying population, respectively.
PAN and Aadhar connectivity
It has been proposed to make PAN and Aadhaar interchangeable, which, undoubtedly, is an important announcement for taxpayers. Now, those who already have Aadhar cards no longer need PAN cards to file income tax returns. This move will completely do away with the need to apply for a PAN card for a new taxpayer.
Pre-filling of income-tax returns
In another significant move to ease the burden of tax filing, the government has proposed to provide pre-filled tax returns containing details of incomes from all the sources, as well as permissible deductions. This will not only significantly reduce the time required to file returns but will also contribute towards higher accuracy.
Faceless e-assessment
To do away with any personal interaction between the taxpayer and the income tax department, which generally lead to certain undesirable practices on the part of tax officials, a faceless assessment in the electronic mode will be launched this year in a phased manner. To start with, the government will carry such e-assessments in the cases requiring verification of certain specified transactions or discrepancies.
CPSE ETFs to compete with tax-saving mutual funds
To encourage long-term investments in Central Public Sector Enterprises (CPSEs) by individuals, an investment option in Exchange-Traded Funds (ETFs) on the lines of Equity Linked Savings Scheme (ELSS) has been proposed by the finance minister. The move is aimed at supplementing the government's disinvestment push. But when it comes to small investors, we believe that ELSS is a superior tax-saving alternative. Therefore, if the tax incentive on CPSE ETFs is to be combined with other such instruments under Section 80C, ELSS should still be your preferred investment vehicle.
Additional deduction of Rs 1.5 lakh on buying electric vehicles (EVs)
The finance minister has announced an additional deduction of Rs 1.5 lakh for the interests paid on loans taken to buy electric vehicles. This has been done to promote the use of electronic vehicles and make them more affordable to consumers.
Petrol and diesel to become costlier
Highlighting the softening of crude prices from their recent highs, the finance minister has hiked the special additional excise duty and road and infrastructure cess each by one rupee a litre on petrol and diesel. In addition, an increase in custom duty on gold and other precious metals from 10 per cent to 12.5 per cent has been announced.
Verdict
To put it in a nutshell, the Union Budget 2019 did not bring much for a vast majority of middle-class earners. Besides, no revision in tax slabs may have disappointed some salary earners. Moreover, no change in the 80C frontier is a let-down. It was FY15 that last witnessed a rise in 80C limit from Rs 1 lakh to Rs 1.5 lakh. Five years later, when income levels and the cost of living are rising with inflation, income tax deductions should also keep pace to maintain the status quo. Therefore, some additional relief under Section 80C would have been a welcome move.