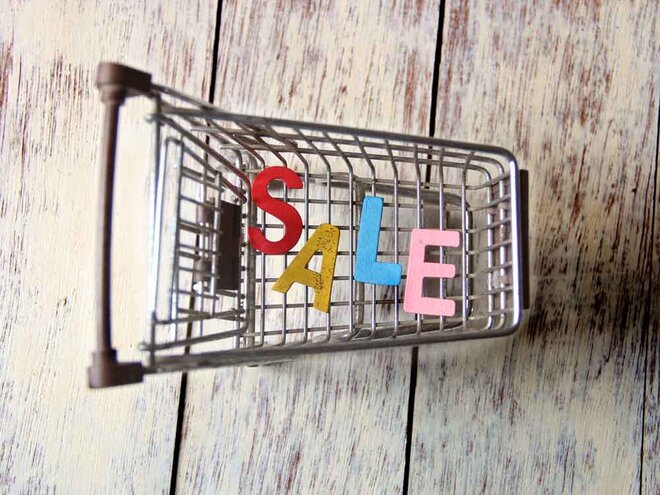 As the Sensex crossed 39,000, it has given a return of 46 per cent in the last three years. In addition, the Sensex has gained 10 per cent in the last 12 months. Since stocks in almost all sectors have moved up, it is time to identify bargain buys. Hence, we have decided to run some filters and pick some quality stocks available at a bargain in the mid-cap space.
Market cap greater than Rs 5,500 crore
Altman Z score greater than 2.99
Piotroski F score greater than seven
PEG (Current PE/five-year earnings growth) between zero to one
PE to Median PE under 1.5
Positive free cash flow in the last five years
Median ROE above 15 per cent
Earnings yield (EBIT/EV) more than five per cent
L&T Technology Services
Incorporated following the restructuring of its parent company, Larsen & Toubro, L&T Technology Services has become a multibagger over the years. During its inception, it received the integrated engineering services business of L&T and the product engineering services business from L&T infotech. Today, its clientele boasts 69 of the Fortune 500 and 51 of the top engineering R&D companies. Its clients are mainly involved in manufacturing various industrial products, medical devices, transportation, telecom and hi-tech, just to name a few.
Out of its five verticals where it marks its presence, 59 per cent of its revenue came from the transportation and telecom vertical in FY19. Geographically, 58 per cent of its revenue came from the US and neighbouring countries. However, the revenue generated from India grew the most, registering a 53 per cent growth year on year.
The company has secured some major deals in the past year, such as a contract from a multinational conglomerate to develop home protection and alarm systems leveraging 5G technology, developing software for modems to be used in next-generation mobile phones, a multimillion-dollar deal from ExxonMobil, etc. Its top five clients; however, currently contribute around 26 per cent, which depicts slightly concentrated revenue.
A key challenge faced by the company is the immigration laws in the US. Since 47 per cent of its services were onsite in FY19, the tough stance by the US on immigrant workers can prove to be worrisome for the company. Besides, foreign exchange fluctuations are another concern, as most of its business comes from abroad. This has been highlighted as a key audit matter in the audit report.
Coming to its financials, the company's earnings and sales have increased at an annualised 10 per cent and 18 per cent, respectively, in the last three years. The cash equivalents on the books currently stands at Rs 780 crore. The company is trading at 23 times, which is at its three-year median.
DCM Shriram
DCM Shriram is a conglomerate having three main business segments:
1. Chlor-Vinyl (31.6 per cent of FY19 revenue): Chemicals (chlor-alkali) and plastics (PVC resins and calcium carbide) are two main revenue generators of this segment.
2. Agri-rural (58.0 per cent of the revenue): Under this segment, the company manufactures urea, fertilisers, farm solutions, bio-seeds and sugar.
3. Others (10.4 per cent of the revenue): This includes the business generated from cement and Fenesta Building Systems (UPVC windows and Doors).
The company's strategic diversification has enabled it to maintain business stability while lowering its operating costs. The company's net profit margin mirrors the fact, reporting a three-fold increase to 11.6 per cent in FY19 as against 3.5 per cent in FY15.
Its Rs 1003-crore capacity expansion plans for the chemical and sugar business segments and the expanded capacity of its captive power plants in Kota and Bharuch are expected to provide a major fillip to the company. Nevertheless, environmental concerns over the use of pet coke and easing regulations in China - which may intensify competition - are some possible headwinds.
Over the last five years, the company's EPS has grown at a healthy rate of 28 per cent compounded annually. This has led to improvements in return on equity, standing at 25.6 per cent as of FY19. The stock trades at a PE of 8.88x, which is near its five-year median PE of 10.18x.
Sterlite Technologies
Capitalising on the prevailing digital revolution across the value chain for data networks, it is involved in the design and deployment of high-capacity, converged fibre and wireless networks.
The company commands a pole position in India (45 per cent market share) and is on course to be the third biggest player globally in the fibre optics industry. However, its share price has dropped (56 per cent in the last 12 months), owing to its high pledge of promoter stake. Nevertheless, promoters have recently informed that the stock exchanges that they have removed the entire pledge.
A fall in global prices of optical fibre and cables, an escalation in the prices of raw materials (copper and crude derivatives), technology changes resulting in cheaper substitutes and telecom operators currently under stress (which make up around 22 per cent of their clientele) are some challenges to the company.
When it comes to its financials, its revenue jumped 111 per cent to Rs 1792.1 crore in Q4 FY19 as compared to Q4 FY18. Its services vertical - a lower margin business - contributed 52 per cent to its total sales and hence, the company has guided for a range of operating margin between 18-20 per cent as compared to 22-26 per cent witnessed in the past. Its order book has more than doubled to Rs 10,516 crore.
*data as on 24th June 2019
Disclosure: The intent of the article is not to recommend any specific stocks. If you wish to invest in any of the above-mentioned securities, please do thorough research.