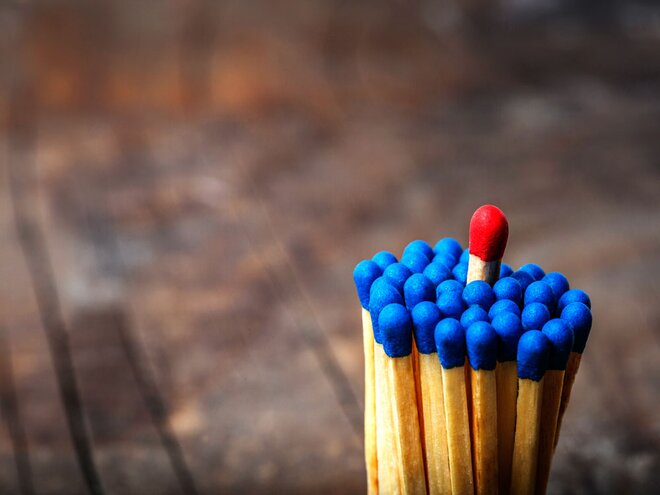 Investors look at sectoral indices to get an idea of the state of sectors. But this practice has its own downside. Sectoral indices are weighted in nature and hence don't communicate the true state of all the companies in the sector. Hence, it is very common for the index to have outliers - companies that have performed better or worse than the index itself. Here are three worst-performing and best-performing sectors in the last five years and one stock that has stood out in each of them. Note that the highlighted numbers denote annualised five-year returns as on May 16, 2019.
S&P BSE Telecom -5.6%
Telecom has been the worst-performing index in the last five years and the sector that gave the lowest returns during that period, all thanks to Reliance Jio, whose arrival severely hit the earnings of Airtel and Vodafone Idea, which together form more than 50 per cent of the telecom index. Indians now enjoy the cheapest rates of data in the world.
Outlier: Vindhya Telelinks 52.4%
Vindhya Telelinks, which forms barely 1 per cent of the index, is a fibre-optic-cable manufacturer. The company's sales and earnings have grown at a CAGR of 38 per cent and 58 per cent, respectively, in the last five years.
S&P BSE Metal -1.3%
Bankruptcy proceedings against Bhushan Steel, Electrosteel Steels, Essar Steel; weak demand; trade-war tensions between US and China; and environmental crackdowns in China retarded the advance of the metals index.
Outlier: JSW Steel 18.6%
JSW Steel merged with JSW Ispat to expand capacities. The company also showed a steady rise in sales, earnings and ROE, which stood at 24 per cent for FY18.
S&P BSE Power -1.0%
The power sector was kept in check by issues like inadequate supply of coal and gas; inability to complete projects; muted power demand; delayed payments by distributors; and so on.
Outlier: Kalpataru Power 28.8%
Kalpataru Power's sales and earnings have registered a five-year CAGR of 11 per cent and 20 per cent, respectively, and ROE has been consistently rising along with it.
S&P BSE Consumer Durables 25.9%
This was the best-performing index in the last five years on the back of factors like rise in per-capita income; growth in online retail and rural markets; policy initiatives like customs-duty relaxations; encouragement to FDI; schemes like Export Promotion Capital Goods Scheme, etc.
Laggard: Bajaj Electricals 11.4%
Bajaj Electricals lost market share in the consumer-products business due to intense competition. In addition, hardships faced in the EPC (engineering, procurement and construction) segment kept the stock in check.
S&P BSE Bankex 13.7%
From mergers to the RBI forcing banks to disclose their stressed assets, to the removal of bosses of some top banks, a lot has happened in the banking sector over the last five years. However, the clean-up of balance sheets and the increase in transparency led to the index being one of the best performers.
Laggard: Bank of Baroda -10.1%
Bank of Baroda saw a drop in earnings over the last five years as a result of rising provisions.
S&P BSE IT 12.4%
Accounting for approximately 55 per cent market share of the US$ 190 billion global services sourcing business, India is the leading sourcing destination across the world.
Both large and mid cap companies in the sector have seen acceleration in earnings growth rates over the last year, driven by digital transformation and new avenues of growth. This has resulted in high returns for the sector in the last 5 years.
Laggard: Rolta India Ltd -37.6%
A provider of IT solutions for many vertical segments such as Oil & Gas, Defence, Healthcare, etc, the company suffered a major blow due to the excessive debt they defaulted on. Asset monetisation and debt restructuring efforts failed to materialise, and the company was dragged to the NCLT by one of its creditors, though the case was later dismissed.
It's time to start building your stock portfolio with great stocks at low valuations.