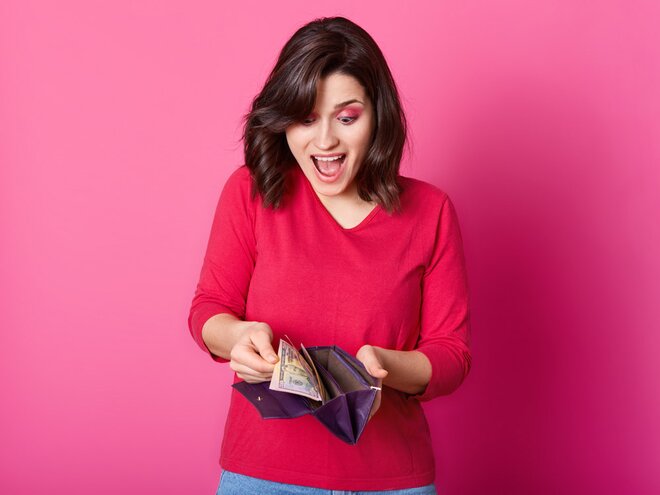 SEBI's revised structure of mutual fund expenses has provided a bonanza to investors. The beginning of April 2019 witnessed the implementation of a new expense structure, which led to a significant drop in the expense ratios of mutual funds. For investors, this move is likely to result in annual savings of an aggregate of around Rs 2,000 crore, which is even bigger than the AUM size of nine smallest asset management companies!
Before we delve into who gains the most and what it means to your long-term wealth, here's a sneak peek of SEBI's mandate on expenses.
The market regulator first introduced a slab-wise structure for expense ratios way back in 1996. Under this, the maximum permissible expenses progressively dropped with the increase in the size of a fund. However, given the manifold growth in the size of mutual fund schemes over the last two decades, a revision in the expense slabs was long due. SEBI reset them in September last year and the new structure came into effect from April 1, 2019.
To gauge its impact on investors, we compared the fund expense ratios as reported on March 29, 2019, with those of April 2, 2019. Our analysis has revealed that at the current AUM levels, the total amount paid by investors every year to mutual funds in expenses will reduce from around Rs 27,000 crore to about Rs 25,000 crore, which is around 8% or Rs 2,000 worth of savings. Unarguably, SEBI's move has helped pass on the economies of bigger fund sizes to investors.
The advantage to retail investors
Small investors have benefited the most, since almost the entire savings will come from retail investor-dominated categories of equity and hybrid funds.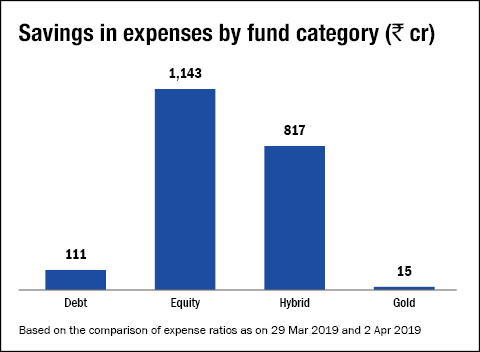 On average, the expense ratios of the actively-managed equity and hybrid funds have reduced by 17 basis points, although the fall is sharper in regular plans. Refer to the graph below to see how funds stack up in different expense buckets.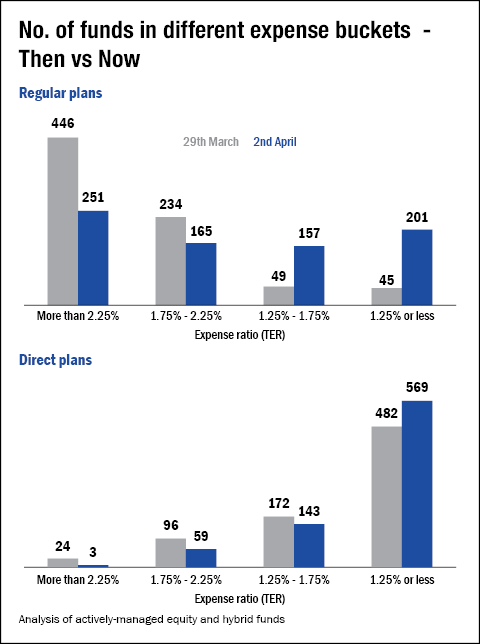 Close-ended funds had a great fall!
Close-ended equity and hybrid funds have witnessed the steepest fall, as SEBI has capped their total expense ratios (TER) at 1.25%, which declines further with the increase in AUM. As a result, the average expense ratios charged by these funds have dropped from over 2% to just about 1.20%. This translates into a massive 40% discount for investors.
Given the regulator's axe, don't be surprised if you notice a sharp fall in the number of new close-ended equity funds being launched by fund companies!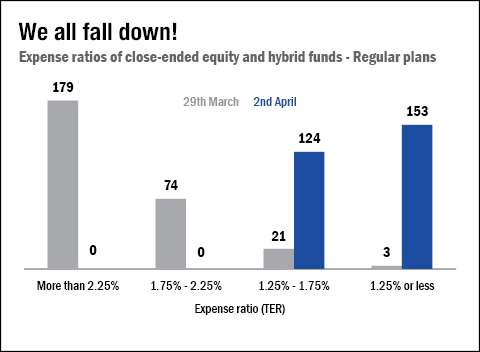 What's in it for investors?
These savings will have a meaningful impact on an investor's long-term wealth creation. To illustrate, take the case of an investor who is making an investment of Rs 10,000 per month in an equity fund. At an average annual return of 12% over a period of 30 years, his investments will grow to about Rs 3.5 crore. Now if his fund's expense ratio is 0.25% lower, his accumulation would be higher by Rs 20 lakh, or 6%. Hence, from a long-term perspective, the benefit of lower expenses is all set to reach your pockets. So, rejoice!