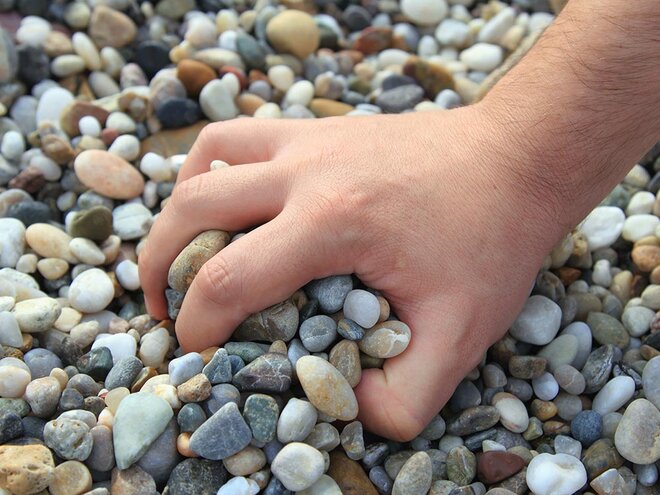 Small-cap stocks belong to the limited information zone, with companies revealing little about their businesses and rarely conducting any investor calls. This limited information; however, leaves a greater impact on retail investors, as they find it difficult to gain insights into such companies' performance by communicating with their suppliers, customers, distributors and other stakeholders, of course.
We have zeroed in on three small-cap companies, wherein mutual funds invested the most during the period between January and March, 2019. Here is our analysis.
ISGEC Heavy Engineering
The company has two business segments; 1) Engineering (80 per cent of its revenue) comprising the production and sale of heavy engineering products. 2) Sugar (20 per cent of revenue) comprising manufacturing and sale of sugar and its by-products.
With its five manufacturing facilities in India, ISGEC exports its products in as many as 90 countries. It has 9 subsidiaries and joint ventures, including companies like Eagle Press, Hitachi Zosen, among others.
At present, the company is enhancing its capacity for the tubing and piping shop at Rattangarh and the iron foundry and press shop at Yamunanagar to cater to its order book, which reached Rs 8,275 crore as of September 2018. Its sugar business, on the other hand, is primarily managed by its subsidiary, Saraswati Sugar Mills.
Over the years, ISGEC has successfully diversified its business from manufacturing sugar to heavy engineering products. The company's large order book, coupled with the recent capacity addition, is anticipated to provide a major fillip to its profits in the coming time.
In terms of financials, ISGEC reduced its short-term borrowings in the last two years, reducing its total debt to equity to 0.13 times as of March 2018 compared to 0.64 times as of March 2016. However, its contingent liabilities (57 per cent of equity), intense competition and rupee fluctuation still cast a shadow of concern. In the last one year, its stock corrected by around 15 per cent and today trades at a PE of 33 times as compared to a five-year median PE of 25 times.
Bajaj Consumer Care
The company sells hair care and skin care products. More than 90 per cent of its revenue is generated from Almond Drop Hair Oil (ADHO), which has a volume market share of 7.8 per cent in the light hair oil category. Backed by its nine manufacturing units and a network of 8,869 distributors, the company supplies its products to around 4 million retail outlets.
As of April 2019, India's hair care market was pegged at Rs 25,562 crore, with hair oil accounting for Rs 8,261 crore. To tap into the Rs 1000-crore cooling hair oil market, the company has recently launched an extension of ADHO, Bajaj cool almond oil. On the other hand, its recent launch, Nomarks ayurvedic sunscreen, is aimed at the country's Rs 250-crore sunscreen market.
The company's revenue grew by 9.4 per cent in the last one year and its three-year average ROE and ROCE stood at 42.7x and 53.5x, respectively, as of March 2018. While the launch of new products and the appointment of Bain Consulting for brand consultancy are some tailwinds supporting the company, rising crude oil prices and low monsoon forecast may have an adverse effect on the prices its key raw materials - light liquid paraffin (LLP) and refined mustard oil.
Around 64 per cent of the company's promoters stake is pledged. Its stock corrected by 28 per cent in the last one year and currently trades at a PE of 22x as compared to a 5-year median PE of 29.6x.
Music Broadcast
A subsidiary of Jagran Prakashan Ltd. (a 72.81 per cent stake), Music Broadcast runs 52 radio stations in 11 languages under the brand names of 'Radio City' and 'Radio Mantra'. It has around 67 million listeners across 39 cities and is expected to cover 72 per cent of the FM population in India, following its acquisition of Friends 91.9 FM.
The company's revenue mainly comes from advertisements and the rates are set by the Department of Audio Visual Publicity (DAVP). Of the total revenue, around 50 per cent comes from three leading cities, including Mumbai, Bangalore and Delhi. During the period of FY2014-18, the company clocked a revenue growth of 25 per cent compounded annually.
Its debt levels, on the other hand, fell from 2.4 times of equity in March 2016 to 0.08 times in March 2018, while its TTM earnings rose by around 50 per cent in December 2018.
However, on the flip side, its ROE has been declining for the past couple of years, from 29.9x in March 2016 to 9x in March 2018, owing to a substantial increase in the equity base that grew from Rs 127 crore in March 2016 to Rs 600 crore in March 2018, which took place after the public issue by the company. Its stock has corrected by 23 per cent in the last one year and the stock is now trading at a PE of 26 times and is well below its median PE of 33 times.
Price data is as of 25/4/2019.
Disclosure: The intent of the article is not to recommend any specific stocks. If you wish to invest in any of the above-mentioned securities, please do thorough research.