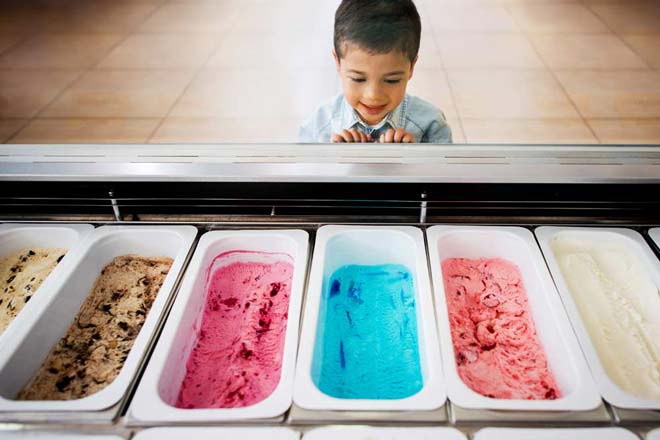 Equity-linked savings schemes (ELSS) or tax-saving funds are among the most investor-friendly 80C investment options for young investors looking to create long-term wealth on account of their simplicity, transparency, and relatively short lock-in periods.
If you choose your ELSS funds carefully, you can initiate monthly SIPs in these funds to take care of your 80C limits for the long run, without having to scrounge for new funds or new investment options at the last minute each year. Here are a few steps to choosing an ELSS fund for your long-term portfolio. These variables may be viewed and analysed on the Value Research platform.
1. Market-cap bias
While SEBI's new categorisation norms for mutual funds, effective from last year, have forced all diversified equity funds to classify themselves into very clearly defined market-cap and style buckets, the ELSS category continues to offer fund managers complete flexibility to manage their portfolios in the style of their choosing.
This makes it important for investors choosing ELSS funds to first understand the fund's mandate in terms of its market-cap orientation and investment style. Today, ELSS funds in the market invest in widely varying proportions of large-, mid- and small-cap stocks, thus carrying differing degrees of risk.
As of end-August 2019, the most conservative ELSS funds had 80-85 per cent of their portfolios invested in large-cap stocks, with the remaining allocation mainly to mid caps (Franklin Taxshield and HDFC Taxsaver). At the other end of the spectrum, there were ELSS funds with just a 35-50 per cent large-cap allocation, with the bulk of their portfolios invested in mid- and small-cap stocks (Aditya Birla SL Tax Relief, IDBI Equity Advantage). While funds with a bigger mid- and small-cap allocation may deliver bigger outperformance in bull phases, a large-cap bias protects downside better in bear markets.
While choosing an ELSS, therefore, pay attention to its market-cap composition. If containing downside is your priority, go for funds with a large-cap bias. If you're aiming for high returns, mid- and small-cap-heavy ones will suit you.
To access this information on the Value Research website, you can go directly to information on a particular fund by typing the name of that fund in the search bar at the top of the website. Alternately, if you would like to choose from a list of ELSS funds, scroll down on the home page till you reach a list of Fund Categories. From the list, click on 'Equity:ELSS'.
Next, from the list of all ELSS funds available, click on a fund that interests you. This will take you to a page dedicated to that fund. Scroll down to 'Portfolio'. This segment gives you a break-down of the fund's market-cap composition.
2. Risk versus reward
You don't mind taking on extra risk through mid- and small-cap allocations but are keen to know if the fund's returns compensate for the higher risks taken. The fund's risk measures such as Sharpe ratio and Sortino ratio, relative to its category, can give you an idea of this.
While the best one-year return can tell you how well the fund capitalised on the big bull markets since inception, the worst one-year return can tell you the worst losses that the fund subjected its investors to when the going wasn't good. The worst return can also help you assess if you have the stomach for the risks that the fund takes on.
To view the best and worst one-year return, go to the page of any ELSS fund as described in the previous step.
Next, click on the 'Performance' tab. See below.
Scroll down to 'Best and Worst Performance,' where it clearly shows the fund's best month, quarter and year.
3. Returns across a cycle
Just as with other fund categories, choosing ELSS funds based only on their ability to top the return charts over one, three or even five years can be fraught with risk if these returns represent only one phase of a market cycle. Funds with a patchy long-term record often float to the top of the charts in a big bull phase because they were lucky enough to identify stocks or themes with the maximum momentum behind them. But such returns can quickly fizzle out in a hostile market.
For you to earn good long-term returns from an ELSS fund, its fund manager has to display good sector- and stock-selection skills time and again, both in bull and bear phases. Therefore, it pays to assess the return record of an ELSS fund over an entire market cycle. Assessing a fund over an eight-10-year time frame usually gives you a good sense of a manager's ability to navigate multiple cycles. To make your job easier, you can simply weed out funds which don't have a long track record.
Containing losses in a bear market is more important for long-term wealth creation than scoring three-digit returns in a bull market. Therefore, use the calendar-year return feature to assess if an ELSS fund has fared better than its benchmark and category in 2008, 2011 and 2015, the loss years in the past decade. This information is available under the 'Performance' tab of each fund's page under the heading 'Annual Return'.
4. Expense ratio
Like with other equity fund categories, ELSS managers have also found it quite difficult to outperform their benchmarks in the last one year. Many ELSS funds in operation, have delivered lower returns than their chosen benchmarks in this period. But it is early days yet to say whether this difficulty in outpacing the indices is a short-term aberration or a secular trend.
However, despite ELSS funds finding it difficult to beat their benchmarks lately, there aren't any index funds or passive funds on offer in the category and therefore investors will need to choose only from the active funds on offer. Given that an active fund's annual expenses can whittle down its margin of outperformance and take a bite out of your returns, you do need to pay attention to the total expense ratios of the ELSS you are buying.
Expense ratios in this category range from 1.73 per cent (Reliance Tax Saver) to 2.67 per cent (BOI AXA Tax Saving) in regular plans and from 0.22 per cent (Mirae Asset Tax Saver Fund) to 2.12 per cent (Principal Tax Savings Fund) in direct plans. While costs should not outweigh returns in your choice of ELSS funds (because returns are calculated net of past expenses), they should be a criterion in choosing between schemes with a similar return profile.
You may view the Expense Ratio of every fund on the page dedicated to that fund. See below.
Ready to pick your tax-saving fund? Start with the complete list of ELSS funds available to you by clicking here.