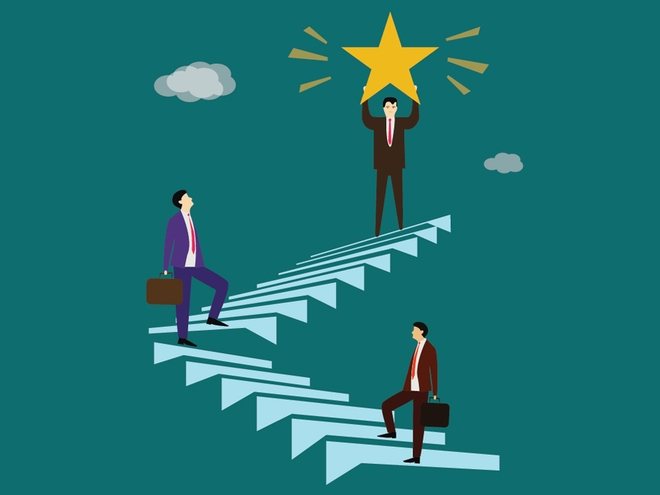 The year 2018 was pretty harsh for mid- and small-cap funds, as they had to battle a tough market and most of them ended with double-digit losses.
However, there was a silver lining for a few funds, as they saw their fortune grow even amid market uncertainty. Outperforming their peers by a significant margin, these funds climbed the ratings ladder by at least two stars in the last year to be in the elite list of 4- and 5-star funds.
A rising tide lifts all boats but the real mettle of a fund and its manager is tested in the down markets. The last year was one such period and that's when, the funds on this list proved to be much more resilient.
We took a deep dive into the mid- and small-cap fund categories for the ones whose Value Research ratings have shot up by at least two notches since January 2018. Here are our findings.
HDFC Small Cap Fund
Launched as a mid-cap fund in 2008, it fluctuated between three- and four-star rating till May 2014. Thereafter, its rating was suspended because of a change in its investment mandate, as it opted to become a small-cap fund. After three years in 2017, its rating resumed with 2 stars. Since then, the fund has improved its performance consistently, thereby claiming the top honours.
Although it does not really set the charts on fire in a rising market, the fund exhibits a tendency to fall lesser in a bearish market.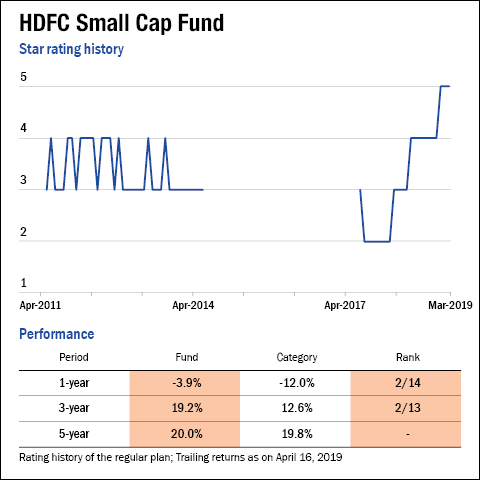 Kotak Emerging Equity Scheme
Launched just ahead of the sub-prime crisis of 2008, this fund had to face challenging market conditions during its infancy. It left long-lasting scars on the fund, resulting in it having mostly 2 stars or below rating in its first four-year rating life.
However, it saw a turnaround in its fortune during the bull markets of 2012 and 2014, which provided it with a much-needed fillip. Thereafter, its consistent performance in line with an average peer, coupled with spurts of outperformance, paved the way for the fund to move up the rating charts steadily. It claimed the five-star rating for the first time in August 2018 and has held on to it since then.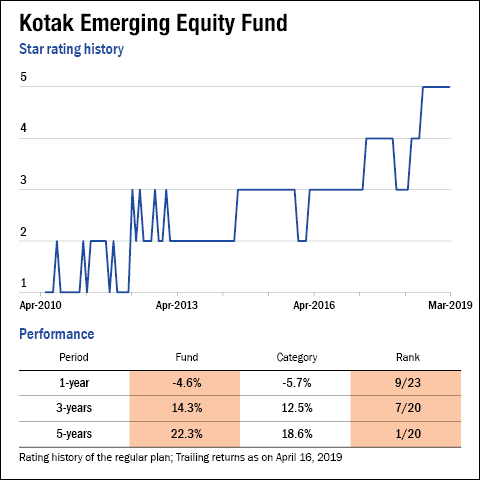 Axis Midcap Fund
Axis Midcap had a dream start with a trailblazing performance during the bull markets of 2012 and 2014. As a result, the fund climbed up to 5 stars soon after getting rated. But the initial success fizzled out soon, as it underperformed the peers by miles in 2015 and 2016.
Fortune favoured it again and the fund got its mojo back in 2018. It put the leeway to invest up to 35% in large caps for good use, which stood it in good stead even when the market was facing headwinds. It was the only mid-cap fund that ended the year 2018 with positive returns, even as some of its peers shed as much as 15%!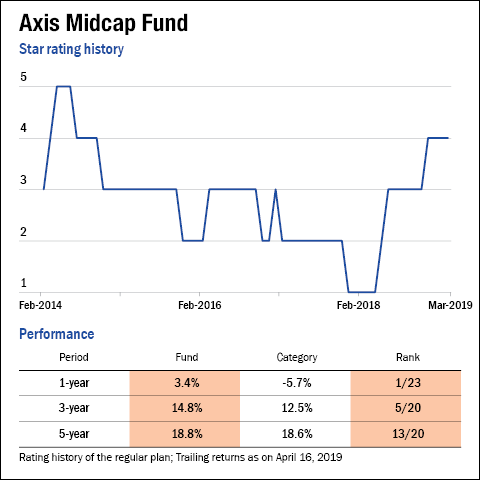 Invesco India Midcap Fund
Unlike other funds on this list, Invesco India Midcap retained a four-star rating during most of the time in its history. But a pretty ordinary performance in 2015 and 2016 pushed its rating down to a low of two stars at the beginning of 2018.
However, in June 2018, it made a comeback by protecting the downside well - an ability that it demonstrated during the bear market of 2011 as well. A change in its fund manager coincided with a reversal in its fortunes. The fund is now expected to continue this momentum to claim the top-rating honours, something that it hasn't yet achieved.