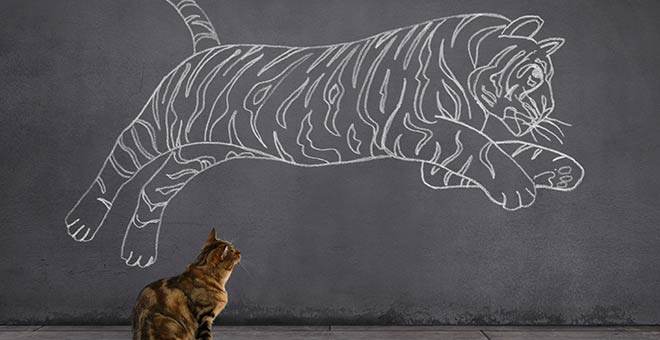 What if you have the option to buy great brands at throwaway prices? Chances are that you'd queue up to buy all you can. Similarly, investors can also shop for great stocks at discounted prices, just as they shop during the sale season. The key to good investing is "buying low and selling high."
Value investors tend to buy stocks of companies, which are healthy but available cheap. So does it mean that any beaten down stock would make a great investment? No, because investing is not as easy as shopping for clothes. The challenge is to figure out stocks, which are fundamentally sound, yet reasonably priced. To make this easier, we have come up with a list of companies that are currently trading close to three year lows or 10 per cent around that. At the same time, profits of these companies have been on the rise and they have also generated positive cash flows.
For a company to be a great investment, it should give good returns to the investors. And for this reason, we have included companies with current RoE and average RoE of 15 per cent over three years. There have been several instances, where stock prices have taken a hit due to corporate governance issues or high promoter pledges.
Recently, the stock price of Zee crashed due to the pledging of shares by its promoters and a liquidity crunch faced by other unrelated group companies. To avoid this, stocks with more than 20 per cent of promoter pledging have been eliminated. After all these filters, we have come up with two companies that are available at a significant discount from their all-time highs and trading close to three-year low.
Filters Used To Shortlist Beaten Down Stocks
Market Cap: More than 500 crores
Increasing profits in last three years
Current ROE and Average ROE for 3 years: More than 15 per cent
Positive or Increasing cash flows in the last 3 years
Debt to Equity ratio: less than 1
Pledging: not more than 20 per cent
Thyrocare Technologies
Thyrocare is India's first fully automated diagnostic laboratory focusing on providing quality diagnostic services to laboratories and hospital. The company differentiates itself on grounds of its unique business model and high volume-low cost approach. It operates through a centralized process laboratory (CPL) in Mumbai for esoteric tests and regional processing laboratories in key metro cities of India. Due to this, the business is 95% dependent on air-cargo. It ensures that the samples reach its labs every night, same night and before midnight. It processes 99% of samples received in less than 24 hours.
The company has used franchise-like model to collect samples without actually facing the customers, which in turn saves a lot of cost. This directly has its positive impact on the operating margin, which are way ahead of its peers. As per trailing twelve months, the operating and net margin have been 46 per cent and 23 per cent, respectively. Currently, the stock trades at a PE of close to 30x, which may make the stock overvalued but at the same time PE is at its lowest since listing.
As per March 2018, the company has a presence across 551 cities, with 3779 authorised service providers. It processed over 16 million samples in 2018, which were 14 per cent over the preceding year. The company operates mostly in the business-to-business segment, which accounted for 77 per cent of revenues in FY18.
Thyrocare expects to benefit from the Ayushman Bharat National Health Protection Mission, which aims at improving health care. Under this scheme, the government plans to provide an annual coverage of Rs 5 lakh to country's 10 crore poor families.
Currently, the company is trading near its all-time low since its listing in May 2016. This could be attributed to its high valuation and slowdown in its topline growth post listing. Thyrocare also generates significant free cash flows from its operations, which demonstrate the cash generation ability of the company.
La Opala
Promoted by Ajit Jhunjhunwala, the company has been a well known name on Indian dining tables since its inception in 1988. Since then the company has been a leader in opalware market. The company's product portfolio consists of opal glassware and crystal glassware.
The company has deep market penetration through three brands catering to different customer segments. These are:
1) La Opala -- flagship brand of the company caters to the largest end of the market.
2) Diva -- premium range with four collections- Classique, Ivory, Sovrana and Quadra.
3) Solitare -- addresses the premium customer needs with crystalware.
Currently, the company dominates the industry with more than 60 per cent market share. This could be attributed to its capacity utilization rate of 80 per cent. Its total installed capacity is 25,000 TPA, which would further rise by another 11,000 TPA by 2020. It also exports products to over 40 countries. In India, the demand for its products is catered through 250 distributors at more than 12,000 retail outlets.
On the growth front, increasing per capita income and shifting customer preference will be highly beneficial for the company. Indian kitchens have started to see inclination towards opalware and glass products. As opposed to earlier trends, which were dominated by steel and plastic products, has started to decline due to increasing needs and demand for microwaveable products.
As of March 2018, La Opala's revenue and net profit have increased at a CAGR of 8.4 per cent and 21.5 per cent, respectively over the past 5 years. Operating margin has also improved drastically and currently stands at 46 per cent of the total gross sales. This tells us that the company has become more efficient over time, but at the same time a PE of 32x might look to be overvalued.
Disclosure: The companies mentioned above are not our recommendations. If you intend to invest in any of them, do thorough research.
Calculation based on trailing twelve months basis.