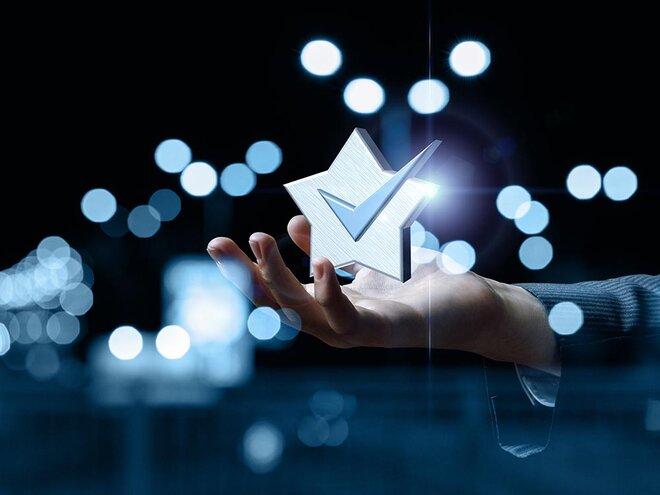 CARE Ratings
Incorporated in 1993, Credit Analysis and Research (CARE) is the second largest rating agency in India. LIC and CRISIL are its two large shareholders. The company specialises in high-margin rating business, which contributed more than 96 per cent to its revenues in FY18. Based on FY18 industry revenues, CARE had a market share of 31 per cent in the rating business.
ICRA
ICRA was set up in 1991 as a joint venture between various Indian commercial banks, financial-services companies and international credit-rating agency Moody's Investors Services. It primarily operates in three segments: rating services (73 per cent of revenue), grading services (7 per cent) and industry research (20 per cent). In FY18, ICRA had a market share of 22 per cent in the rating business.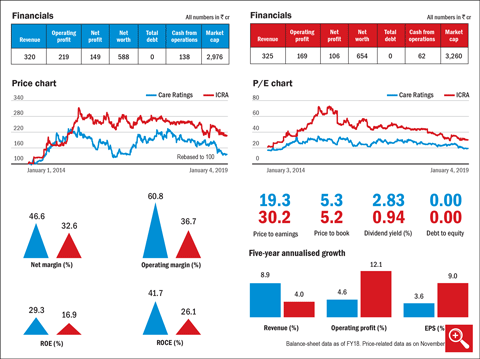 The recent IL&FS default has raised questions about the credibility of credit-rating agencies in India. Even a month before its default, credit-rating agencies had an investment-grade rating on IL&FS. Going ahead, Indian credit-rating agencies may have to go through increased scrutiny by the regulator, given their inability to quantify risk properly.