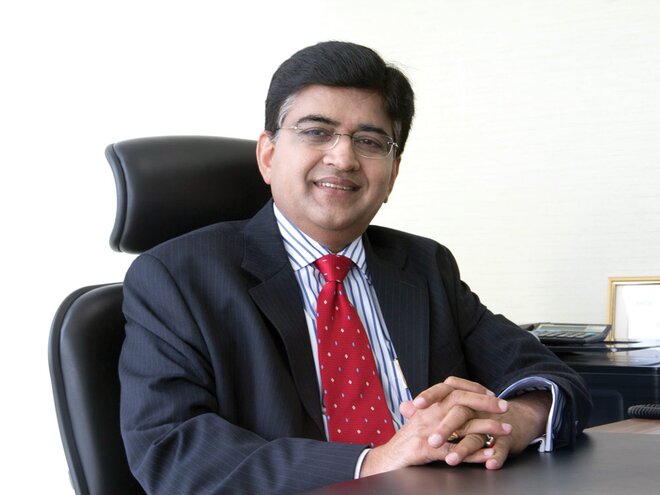 The last one year has been an extremely encouraging one for AMCs across the board. The industry assets have reached Rs 24.7 trillion in August 2018, with 17.81 per cent growth in the last 12 months. The share of equity-oriented schemes in overall industry assets has also seen a steady rise of 5.6 per cent over the last 12 months. These numbers speak volumes about investors' growing confidence in mutual funds for financial planning and wealth creation.
In the last one year, the mutual fund industry has moved a step ahead in its journey to becoming a pull product rather than a push product, thereby evolving the role of intermediaries more towards advisory.
USP of investment strategy
In equities, as a philosophy, we believe that it's the companies that create wealth and not markets and thus the entire team is focused on identifying businesses which can grow earnings at a faster rate for significantly long periods of time. And for doing the same, we have an in-house BMV (Business-Management-Valuation) framework and an elaborate process which helps us in identifying those companies that could possibly grow earnings faster than market growth rates for significantly long periods of time. For any company to make it to our portfolios it has to pass through each of the BMV filters.
For fixed-income investments, we have a strong credit-risk assessment framework and filters to avoid any significant credit risks to our investors. Similarly, our investment teams have the philosophy and processes to gauge future risks in markets and mitigate the same, be they interest-rate risks in fixed-income markets or corrections in equity markets.
Impact of SEBI's reclassification
As an AMC, we haven't been really challenged by reclassification either on the investments side or on the product suite. We successfully implemented the changes wherever required in order to comply with the new norms.
Becoming more investor-friendly
In order to make our products more accessible and transactions easier, we have revamped the website with a new look and feel, expanded capabilities and enhanced user experience. Furthermore, our schemes have been made available on most of the online platforms, including myCAMS. Investors now have access to additional features such as online registration of systematic-transfer plans, updating of contact or bank details and the option of a guardian investing on behalf of a minor. They can also receive their statement of account on SMS and email, know the valuation of their investments with just a missed call and make payments through the popular UPI.