The industry AUM saw a positive growth of nearly 8 per cent in the last one year, from Rs 20.40 lakh crore in September 30, 2017, to 22.04 lakh crore in September 30, 2018. SIPs have been gaining popularity among Indian mutual fund investors, resulting in an average inflow of over Rs 7,000 crore of SIP per month. Digitisation has helped to enrich customer experience. Mobile apps, Facebook chatbot capable of answering basic mutual-fund-related queries, instant-redemption facility in liquid schemes, e-KYC, information revolution and entrance of e-wallets are making investing easier. The future prospect for intermediaries is quite fruitful, if they use technology to lower their costs and reach out to more investors.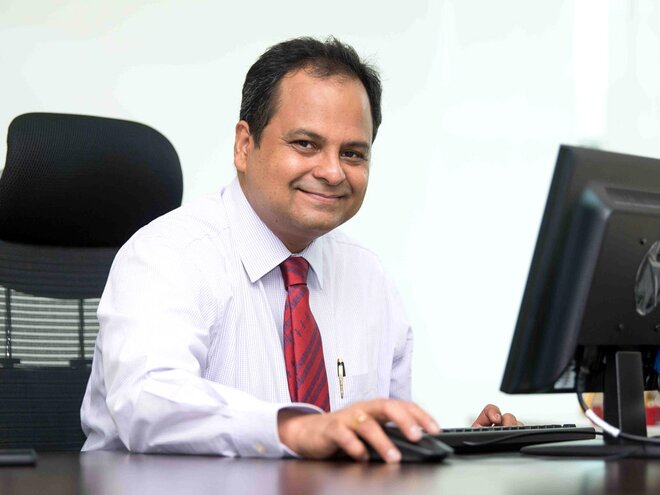 USP of investment strategy
Our investment team actively manages portfolios built on the foundations of fundamental research, with a goal of delivering risk-adjusted returns to clients in line with the scheme's investment objectives.
Our investment team makes investment decisions within a prescribed framework, aligned with the organisation's rigorous risk-management practices. For instance, through a combination of robust macroeconomic analysis, detailed sector coverage and stringent risk-management practices, we were able to exit from the most of our investments in NBFC space much before the current turmoil.
Impact of SEBI's reclassification
The SEBI reclassification was necessary to simplify mutual funds. As an AMC, we are still young and have an opportunity to explore new options in our product basket as per SEBI recategorisation. Our products were broadly in line with the SEBI recategorisation apart from some minor changes in the fundamental attributes and a name change in one of the schemes.
Becoming more investor-friendly
Recently, we revamped our website for improved transaction capability. We have tied up with NSE, BSE StAR platform, MF Utility and Paytm Money to meet the requirements of a diverse set of intermediaries and customers. We believe that going digital will open doors to untapped clients, especially in smaller markets, and will certainly facilitate in the growth of mutual funds in the coming years.