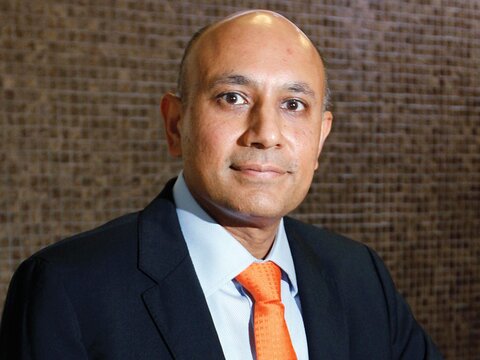 The Indian fund-management industry completes 25 years since the launch of private sector mutual funds and coincidentally the AUM also stands at Rs25 lakh crore plus as of August 2018. The industry AUM has grown nearly five-fold in the last 10 years, at an annual rate of 17 per cent and 22 per cent in the last one year. In fact, it is growing faster than bank deposits and stands at one-fifth of deposits vs 10 per cent in March 2012. The 'Mutual Funds Sahi Hai' campaign has also helped the cause by improving investor awareness about mutual funds. At FT, we crossed the Rs1 lakh crore AUM mark during the year.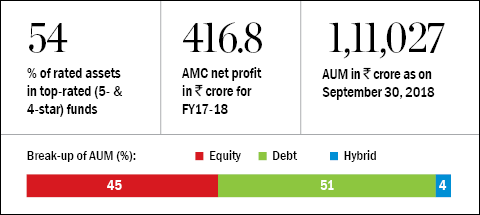 USP of investment strategy
We follow a steady investment philosophy, with a rigorous bottom-up research approach for both equities and fixed income. Within equities, we try to anchor medium- to long-term value of a firm to its earnings and return on capital rather than being swayed by momentum-driven strategies.
Our fixed-income philosophy encompasses security selection through extensive credit research. Additionally, a regular stress test for liquidity risk is done to ensure that the portfolio is in line with the asset-liability management process.
Impact of SEBI's reclassification
We have always focused on maintaining a lean product portfolio, with only 36 products in the last 25 years, besides practising a 'true to label' investment philosophy. Hence, this exercise resulted only in a few changes across our products.
The challenges I see from this exercise are as follows. First, we must ensure future innovation is not stifled as a result of product standardisation. Second, there is an unintended risk that restrictions in the open-end space may cause assets to move to structures such as closed-end funds, PMS, etc., which may not always be in the investor's best interest. Third, category names like 'credit-risk funds' may give an impression that only credit funds carry risk, whereas other fixed-income funds do not - something that is clearly not the case as recent events prove.
Becoming more investor-friendly
The launch of our mobile app, instant redemptions in our liquid fund, an intuitive website with self-help tips, chat facility with co-browse option are some of the recent measures introduced to ease the on-boarding and investment process. On the communication front, the value-adds include XIRR returns in the account statement. We conduct a quarterly 'Voice of the Customer' survey.
We launched a few investor-education initiatives during the year, viz., 'Marathon of Life', 'Funds Have Feelings' and 'Invest for Progress' to emphasise various tenets of investing. The latest being a series of real-life stories (films) under the theme 'Reach for Better', which seeks to engage and educate viewers.