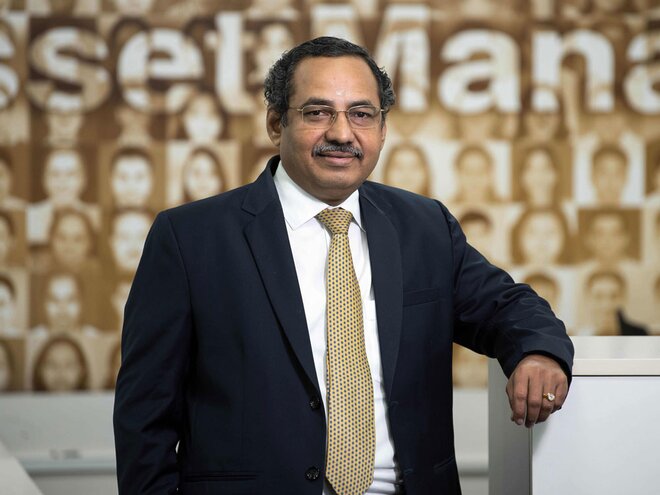 The fund-management industry continues to be on a growth path, both in expanding assets under management and customer expansion. On-boarding of new customers and increasing the geographical footprint have continued to remain the main area of focus in serving the large growing pool of savings. As a result of expansion of customer base, managing risk while delivering investment performance, combined with the speed for servicing customers, have been the main motto.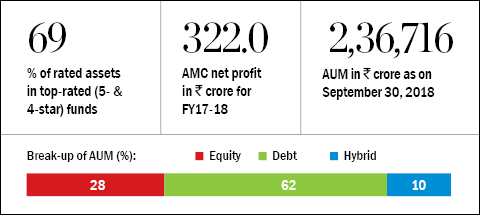 Having said that, relatively weaker macros, both in India and abroad, lead to short-term underperformance both in equity and fixed-income schemes. Overall intermediation of the mutual fund industry has been growing reasonably well, with on-boarding of new individual financial advisors and digital platforms. With the entry of digital platforms, the traditional intermediation model is in the process of undergoing a change. There is also an emergence of customer-segment-based intermediation, targeting different age group of customers.
USP of investment strategy
In equity, we have a combination of top-down and bottom-up approaches, with a focus on growth through stock picking at reasonable prices. We look for companies with above-average earnings growth on a consistent basis and which are available at reasonable valuations.
In fixed-income investments, the underlying thought process behind all credit decisions is to ensure zero credit loss. Safety, liquidity and returns (in that order) remain the investment focus while creating and managing the portfolios.
Impact of SEBI's reclassification
The SEBI reclassification exercise is a decision in the right direction as it brings a lot of clarity for customers, distributors as well as money managers. In the long term, this is a beneficial exercise for the entire industry. The intent is to simplify the process of fund selection and investment for investors and make it easier for them to compare funds across industry.
Becoming more investor-friendly
We focus on continuous customer feedback, quick resolution and leveraging technology to serve our investors better. From priority desks at branches to various mobile applications, our initiatives are aligned to what the customer wants. We have been consistently organising investor-awareness programmes to reach out to a wider investor base and bringing the uninitiated into the fold of disciplined investing. We also lay stress on distributor training, which helps our partners serve investors and handle their queries better.