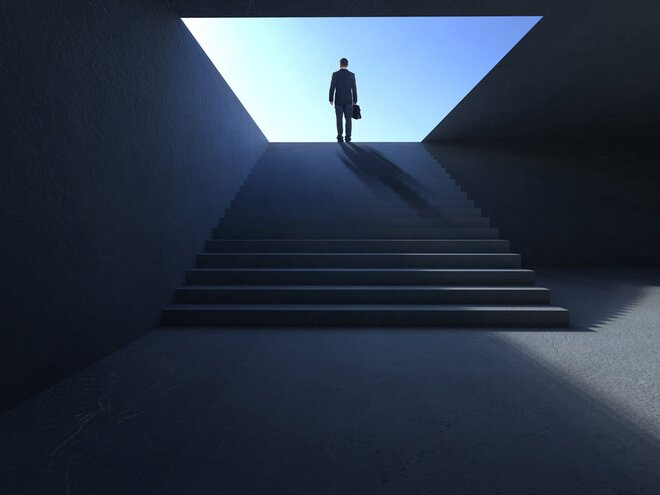 The Bharat 22 ETF has raised a cumulative Rs 22900 crore for the government through two tranches, but the exchange traded scheme's assets have been steadily dropping. From a peak AUM of Rs 12065.50 crore at the end of June, the fund's assets have declined to Rs 5801.64 by August-end. Unlike open-ended equity funds that have an exit load, ETFs, by design, are traded like stocks and have no exit restrictions. It is ironic that this is one of the reasons why Bharat 22 ETF, despite being a good investment vehicle that gives exposure to high-quality PSUs and private sector giants, has witnessed short-term trading by investors. Read on to know more.
Tranche crunch
In two tranches (November 2017 and June 2018), the government has raised Rs 22900 crore through Bharat 22 ETF, which is managed by ICICI Prudential AMC. As an ETF, this products tracks the Bharat 22 index which in turn track stocks of companies selected by the Government of India for their divestment program. The index and the ETF comprise 22 stocks of Central Public Sector Enterprises (CPSEs), Public Sector Banks (PSB) and strategic private sector holdings of SUUTI (Specified Undertaking of the Unit Trust of India).
The ETF gives 3 immediate benefits to investors. Firstly, the Bharat 22 ETF has an extremely low fee of 0.01%, which is practically free compared to the expense ratios charged by other ETFs and actively managed schemes. Secondly, the Bharat 22 ETF is a low-cost way to gain exposure to 22 stocks of government enterprises and private sector giants with an amount as low as Rs 5,000. Thirdly, Bharat 22 ETF's portfolio is diversified across six sectors - basic materials, energy, finance, FMCG (Fast-Moving Consumer Goods), industrials and utilities.
Yet, the scheme has seen a continuous fall in assets. The fall in assets was not due to performance. In fact, it can be argued that the performance was one of the reasons investors book profits.
Date
AUM (Rs Cr)
11/30/2017
11852
12/31/2017
8539
1/31/2018
6641
2/28/2018
6042
3/31/2018
6038
4/30/2018
5932
5/31/2018
5459
6/30/2018
12066
7/31/2018
6930
8/31/2018
5802
Source: Value Research
After raising Rs 14500 crore for the government through the NFO in the fourth week of November 2017, the fund reported assets dropping to Rs 11852 crore level by end of the same month. By May 2018, the assets had fallen to Rs 5459 crore. The follow-on offering worth Rs 8400 crore happened in June but the declining trend of the fund's assets persisted.
Chintan Haria, fund manager and head of product strategy, ICICI Prudential AMC says, 'Most times after the NFO and the FFO, the stock market actually was doing well. The fund performance actually improved significantly, and there was a profit booking which people take, and that's where if you see many institutions which had invested got out. So, someone made 6% in a month, someone made 8% in one and a half a months, and they've left.'
'Even currently if you see, June-end when allotment happened, it happened at around Rs 33.82 NAV. And NAV by mid-August went up as high as Rs 37.5-38, which effectively meant people were making about 10% returns at less than one and a half months at a time when markets were clearly getting choppier,' says Haria.
No exit load
In the first tranche, Bharat 22 ETF offered a 3% discount. This meant that you were getting a 3% instant discount on the underlying shares of S&P BSE Bharat 22 index. In June 2018, during its FFO, the investors would get another 2.5 per cent discount over the issue price. So, it can be argued that for some investors the discount itself was a big draw.
Plus, the performance of Bharat 22 ETF has not been bad. With such quick gains, investors turned into traders. 'It was obvious that people wanted to book profit, and since they had made a good profit in such a short span of time in government companies many of them actually booked profit and went off. So, both in the NFO and FFO, there has been a good amount of profit booking which people have done by investing at the right time and probably divesting, and that's what is also reflecting on the AUM,' added Haria.
Markets, post January 2018, have been extremely choppy. Small caps have fallen sharply while the Bharat 22 ETF went up along with Nifty.
If investors themselves sell the units on the exchange, they will find that there is a price on the exchange which is different from the ETF NAV. For example on October 3, the ETF NAV was Rs 35.60 but the exchange price was Rs 35.53. There is a premium/discount between the exchange price and the NAV price. Because an ETF trades like a stock, its price will fluctuate during the trading day. This is due to simple supply and demand. If many investors want to buy an ETF, the ETF's share price might rise above the value of its underlying securities (NAV). If many investors want to sell, the ETF exchange price might go below the NAV. Value Research data shows that the difference between the exchange price and the NAV has been between a wide range - 1% discount (on 6th September 2018) to 1.4% premium (23rd April 2018) since Bharat 22 ETF's inception. The exchange level price of Bharat 22 ETF traded at a 0.2-0.4% discount to its NAV for the last two weeks.
Unlike diversified equity funds, equity ETFs have no exit load from Day 1. This means anybody can use this route to simply trade. 'Bharat 22 ETF is very unique because it is a government offering, and government offerings don't happen every time. So, to that extent, people take the advantage of government offerings. At one go, people get some exposure to some good companies at reasonable prices with a discount. After the NFO if the market does go up, people would book profit,' says Haria.
The profit booking is probably in line with investors' investment objective or a reaction to the surrounding macroeconomic environment where crude was going up and depreciating rupee, and midcaps have fallen the way they have. Haria claims the trading part of it has more to do with the nature of the fund in terms of it being a government divestment mandate.
Right now, the money that is there in the fund mostly belongs to retail investors and institutions with a long-term focus. 'Retail investors and institutions like say insurance companies are here. A large part of it will be insurance companies, pension funds and then retail as well. Retail technically tends to invest for a longer period of time. They are not that interested in urgent profit bookings that some of the more experienced guys on the investment side would do. Retail tends to invest and remain invested for a longer period of time, and that's why the current AUM is basically retail plus institutions which are retail-backed, which have a longer investment horizon,' the ICICI Pru AMC official said.