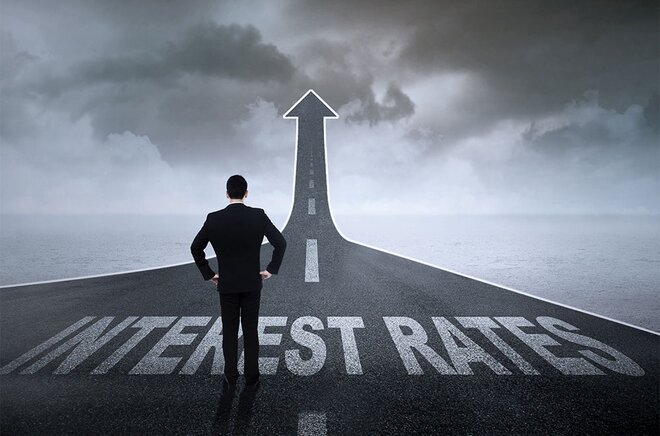 With the RBI surprisingly hiking interest rates for the first time in four years, there is some cloud over interest rate outlook. Should investors assume rates will be hiked from here on? Fund houses are telling investors to wait. It is important that investors understand that the RBI had increased the repo rate by 25 bps, while continuing to maintain its neutral stance. The decision to hike rate was taken in the backdrop of firming core-inflation and sharp rise in crude prices. If future data turns favourable, rate hikes may not happen as feared or could see just one or two hikes.
According to HDFC Mutual Fund, the Monetary Policy Committee (MPC) maintaining its neutral stance, even with a hike in rates, can be viewed positively, as the next move will be data-dependent rather than a start of rate hiking cycle. Still, given the rising US yields, debt outflows by FPIs and inflation risk being tilted to the upside, the fund house prefers to maintain a cautious stance. It is continuing to recommend investment in short to medium duration debt funds.
Many fund houses think that the RBI has done well to act timely on the basis of risks materialising in the near term. "One can argue that we are not in the beginning of a steep tightening cycle as outlook on risks remain relatively hazy. That said, bond yields have been trading in another orbit (200 bps above repo rate) to have materially impacted with the 25 bps rise in repo rates. The forward guidance in the MPC document has not given any evidence for the move ahead; especially as the stance being maintained at neutral," said DSP BlackRock's fixed income team. The fund house remains underweight on bonds maintaining low duration across funds. It is buying time into the next MPC meet (in August) by maintaining higher exposure in money market and low duration instruments.
IDFC MF's Suyash Choudhary feels the RBI's latest stance shows a willingness to continue to remain flexible and probably indicates that the MPC is not at a stage yet to fully commit to a tightening cycle. This could in turn be because of the heightened level of uncertainties (including global) as well as the fact that financial conditions have already tightened significantly. "Given our expectation that this is likely to be a shallow rate cycle, it is even possible that the stance remains neutral for the duration of it. However, whatever has been said gives little clarity on the timing of the next hike," he says.
However, there are a few who feel that the move should be looked at as a reversal of the rate cycle. Arvind Chari, Head - Fixed Income & Alternatives, Quantum Advisors, says, "This 25 bps rate hike by the RBI, the first in four and a half years, should be seen as a reversal in the interest rate cycle. Bond markets have already priced in a 50 bps rate hike and thus we do not see much impact on bond yields from this rate hike. The 10-year bond yield did go up by 6 bps after the policy but more in response to lack of clarity on OMO purchases and also due to the changes in liquidity coverage ratios which will potentially affect demand for long-term government bonds."
Chari thinks the uncertainty risk from this policy is on the stance of the monetary policy. The RBI has hiked the repo rate but retained its stance at neutral which suggests that it wants the flexibility and be data-dependent, he argues. "It also conveys that we may not be in a long rate hiking cycle and the rate hikes are more pre-emptive against emerging inflation risks. But, if the CPI trends above 5.0%, the stance may then be changed to tightening which then brings in market uncertainty on whether this will be a larger rate hiking cycle of 75-100 bps. We expect another 25 bps hike in October but above that will be contingent on even higher oil prices and poorer monsoon," he added.
With no great triggers for yields to ease, some veteran fund managers expect long bond yields to remain at elevated levels. "Short end may get respite to reduced LCR related issuances, so we could expect some easing at shorter end of the yield curve. Prudence demands to stay at short end of the yield curve and continue to favour accruals over duration," noted Lakshmi Iyer, CIO (Debt) and Head - Products, Kotak Mutual Fund.