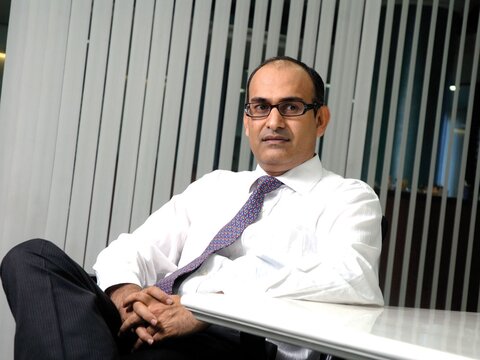 The next leg of the small cap rally is likely to be predominantly driven by earnings growth, says Soumendra Nath Lahiri, fund manager, L&T Emerging Businesses Fund.
How do you zero in on small-cap stocks?
Our preference is for companies which are in the early stage of development, with positive cash flows and have the potential to grow their revenue and profits at a faster rate than established businesses. Within our shortlisted universe, we look for companies that are undervalued, under owned and under researched and can deliver strong growth in the future.
Apart from that another very important parameter in small cap investing is an understanding about the promoters and the company's operational risk, which can help avoid disasters in the portfolio and limit the risk. We continue with our investment approach of sticking to bottom-up stock picking, and while timing entry into markets can be challenging, we recommend using declines as opportunities to buy.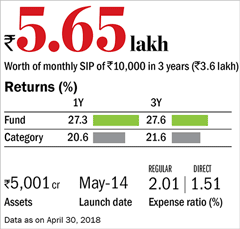 Given that many small-cap funds are shut for subscriptions now, is this a good time for investors to buy into small-cap funds?
Opportunities still exist for small-cap stock pickers willing to invest with a medium to long-term view. Given the expected economic/earnings recovery and positives of recent policy reforms, we believe we are still somewhere in the middle of this small-cap rally and this ongoing correction can be used as an opportunity to add to positions. The next leg of the small-cap rally is likely to be predominantly driven by earnings growth. The key in small-cap investing is stock selection rather than market timing.
Some of the small-cap multi-baggers in India have managed 40 per cent plus annualised returns. Why are the 10-year returns on small-cap funds lower?
The range of return in small-cap segment is generally extreme on both the ends, unlike large-cap space, where returns are moderately dispersed. For every multibagger stock in the small-cap space, there are multiple companies which do not scale up and infact turn into wealth destroyers.
This is the reason we focus so much on bottom up stock selection and diversification. If done with proper due diligence, small-cap investing can be highly rewarding.
What are the mistakes to avoid with small-cap investing?
Since small-cap space is under researched, it is important to do a first-hand research on your own and it is better to avoid stories which one doesn't understand.
It is important to distinguish between short term earnings bounce and long-term structural trends. Keeping away from the momentum and investing with high quality promoters and companies is another point on the checklist. For investors investing in small-cap funds, it is important to stay invested across cycles. This will be more rewarding rather than investing by looking at the rearview mirror.
Here's the link to the other stories in this series.