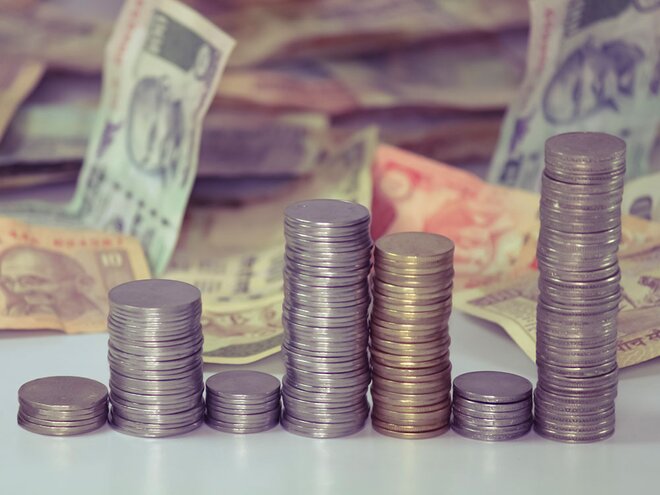 Note: This article has no recommendation to either buy or avoid this IPO. Instead, we have presented all the relevant information based on which you can make your own decision.
History
When you begin a journey, you seldom know what your final destination is going to be. You may set out to achieve one goal and once you reach it, it becomes a milestone for the next. Bandhan Bank, which is planning to raise Rs 4,473 crore through its IPO is a perfect example of this phenomenon.
When Chandra Shekhar Ghosh set up an NGO called Bandhan-Konnagar in 2001, little did he know that it was going to function as a full fledged private bank 14 years later in 2015 as Bandhan Bank.
The Kolkata based entity achieved its second milestone when it converted itself into an NBFC- Bandhan Financial Services Pvt Ltd, eight years later in 2009. It transferred its entire micro finance portfolio in the newly formed entity. Bandhan-Konnagar the original entity continues to function as a CSR arm.
Currently, the public shareholders of the holding company Bandhan Financial Services Limited (BFSL) consist of big names like International Finance Corporation (IFC), FIG Investment Company, Small Industries Development Bank of India (SIDBI) and Caladium Investments Limited amongst others.
The journey of BFSL is not without its share of ups and downs. In 2011, it survived Andhra Pradesh crisis when borrowers in this southern state stopped paying microfinance loans. Other major landmarks include when in 2012, IFC (the private finance arm of the World Bank) picked 10.9 per cent stake in BFSL for Rs 135 crores. In 2014, it obtained licence from RBI to set up a bank. Before obtaining banking license it was the largest microfinance company by customer count and size of its loan book.
| | | | | |
| --- | --- | --- | --- | --- |
| | 2002 | 2006 | 2011 | 2016 |
| Branches | 2 | 155 | 1553 | 2022 |
| Borrowers (000s) | 0.5 | 150 | 3250 | 6717 |
| Loan Book (Crores) | 0.35 | 22.38 | 2500 | 15600 |
Overview
Incorporated in December 23, 2014 it started its operations on August 23, 2015 when its parent company Bandhan Financial Services Limited transferred its entire microfinance business to it. As on December 31, 2017, it had 2,633 doorstep service centers (DSCs) and 9.86 million micro loan customers. Whereas its general banking business had 887 bank branches, 430 ATMs catering to 2.13 million customers as on December 31,2017. It has a very strong presence in East and Northeast India with West bengal, Assam and Bihar collectively accounting for 56.3 per cent of its total branches and DSCs as on December 31, 017. It had an employee strength of 27,176 and a loan book of Rs 24,364 crore rupees as on December 31, 2017.
Since, it is a newly incorporated bank its financial history is very limited. Most of the financial parameters do not make much sense due to supernormal growth which may not continue in the long run and also due to transformation from NBFC to a bank. Currently, most of its loan book is in the microfinance sector with duration of loans less than one year which is different from long term nature of loans of other banks. Its loan portfolio is also heavily inclined towards priority sector lending (PSL) with 96.5 per cent of its loan portfolio in PSL sector which is also expected to fall with time.
It also has very high net interest margins (difference between what the bank pays to its depositors and receives from its borrowers) of 9.86 per cent (unlike general banking loans, micro finance loans carry very high interest rates due to higher risks involved leading to higher NIMs) as on December 31,2017. These kind of margins may look extraordinary in comparison to 3 to 4 per cent of other commercial banks but they may not be sustainable in the long run as the bank gradually transforms into mainstream commercial bank. Its current NPAs (Non performing assets) stands at 1.67 per cent as on December 31,2017 which appears to be low when compared to industry standards but seems to be on a rising mode when compared to 0.51 per cent as on March 31,2017.
Strengths
Able management
They have an ability to grow which is reflected in their track record of growing from a small NGO to an NBFC to further expanding into a bank and managing large scale operations. Till now, they are able to manage their operations efficiently and are likely to continue to do so in the future. The founder Chandra Shekhar Ghosh takes an active part in running the bank. As MD and CEO of Bandhan, he leads from the front. According to the information provided in the red herring prospectus, he also holds interest in the holding company which will keep his interests aligned to the bank.
Brand name
Before converting into a bank it was the largest microfinance company in India. It has a large base of borrowers and is also a very trusted brand in West Bengal. It has transformed the lives of economically backward section by providing microfinance loans to them in rural West Bengal. It is known for its trustworthyness and ethics. Its expertise in the microfinance sector is its makes it a formidable player in this segment.
CASA Ratio (Current Account to Savings Account)
A high CASA ratio denotes a large reserve of cheap funds.Its CASA ratio has also shown considerable improvement from 21.5 per cent as on March 31,2016 to 33.2 per cent as of December 31, 2017.
Well capitalised
Against required capital adequacy ratio(CAR) of 12 per cent its CAR stands at 24.85 per cent. It may fall as the bank continues to expand its loan book.
Weaknesses
Small size and competition
There is immense competition in the banking space with most of the market ruled by large banks. These banks have an advantage of lower cost of borrowings whereas new banks like Bandhan have to raise capital from the market at higher cost. Higher cost of borrowings makes it very difficult for new banks to survive and leave them vulnerable to external shocks and financial crises.
New bank
They have very limited exposure to full fledged banking operations which is absolutely different from their core microfinance business. They may or may not be able to grow as quickly as in the past due to the completely different nature of the business.
Concentration
Their operations are highly concentrated towards East and Northeast India with most of its branches, DSCs, advances and deposits in the states of West Bengal, Assam and Bihar. Any major event in these states can significantly impact their operations. West Bengal, Assam and Bihar collectively accounts for 56.3 per cent of its branches and DSCs as on December 31, 2017.
Priority sector lending
Till date most of its loan book is tilted towards priority sector lending (PSL). There are certain sectors identified by RBI which face difficulty in raising credit due to their weak repayment ability. These sectors are identified strategically to promote growth and social welfare in the country. As on December 31, 2017, about 96.5 per cent of its gross advances were in priority sector lending. As a safety measure, it sells most of it priority sector loans as PSL certificates thereby cutting down its net exposure towards priority sector to 31.6 per cent of total advances.
Valuation
It appears to be high on valuations with its price to book at 4.9 times, based on fully diluted book value on December 31, 2017 compared to industry median of 1.7 times.
Based on PE it also looks very expensive at 34.8 times based on annualized earnings per share as on December 31,2017 in comparison to 21.5 times of industry.
Concerns
Recently, in February 2018 a customer of the bank has filed a complaint against CEO and MD (Chandra Shekhar Ghosh) for breach of trust and cheating related to withdrawal of money. Arrest warrants were issued against him in relation to this case. The matter is currently sub judice.
Where is the money going?
Total Issue Size - Rs 4,473 crores
Fresh issue
Increasing Capital - Rs 3662 crore
Offer for sale - Rs 811 crores
IFC - Rs 527 crore
IFC FIG - Rs 284 crore
Additional details
Price band: Rs 370 - Rs 375
IPO size: Rs 4,413 crore - Rs 4,473 crore
Subscription dates: 15 -19 March
Post-IPO valuation: Rs 44,134 crore to Rs 44,730 crore
Net interest income (FY17): Rs 2,403 crore
Profit after tax (FY17): Rs 1,112 crore
ROE (FY 17): 28.6 per cent
ROA (FY 17): 4.4 per cent
CASA (December 31,2017): 33.2 per cent
Capital adequacy ratio (December 31,2017): 24.85 per cent
Total deposits ( December 31,2017) - Rs 25,293 crore
Loan book (December 31,2017) : Rs 24,364 crore
Gross NPA (Non Performing Assets) - As of December 31,2017 its Gross NPA stands at 1.67 per cent
Net NPA - As of December 31,2017 its Net NPA stands at 0.8 per cent
Promoters - Bandhan Financial Services Private Limited, Bandhan Financial Holdings Limited (BHFL), Financial Inclusion Trust (FIT), North East Financial Inclusion Trust (NEFIT)
Lead managers - Kotak investment Banking, Axis Capital, Goldman Sachs, JM Financial and JP Morgan