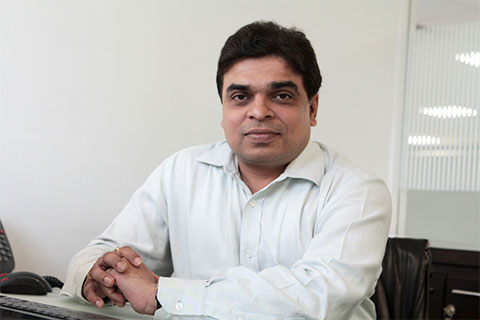 What is your investment universe?
At Principal Mutual Fund, we follow a distinct investment process with a huge emphasis on bottom up stock selection as a sustainable approach to long term alpha generation. We are benchmark aware, but are not driven by it in portfolio construction, but we do have prudent sector and stock exposure limits internally which we strictly adhere to.
You could say that the portfolio construction is driven by the best opportunities in the market across themes and sectors and our conviction. There is great emphasis on in-house research and modelling, our own earnings estimates, especially for companies where we think differently from the market.
What attributes should a stock have for it to become a part of your portfolio?
Our preference is for companies with sustainable improvement in growth prospects and return ratios over the next 2 to 3 years, having a meaningful position in their respective sectors, scalable business models with a good management track record and trading at attractive valuations. We believe in owning companies that fit these criteria but are under-owned by institutional investors. As a fund house, we are very target-price oriented and while we do take a long-term view of companies, we are happy booking profits at least in part, if our target prices are achieved with no meaningful revision in fundamentals.
What kind of stocks never enter your portfolio?
Our core belief is to select companies which meet our criteria and all other parameters which are highlighted earlier. We believe in building strong portfolio and generating consistent alpha. We generally avoid stocks with very high valuations and companies which are fringe players in their respective sectors. Active stock weights in our funds are typically based on our "growth at a reasonable price" approach.
What will you attribute the relatively superior performance of your fund to in recent years?
We have focused on mid and smaller cap companies that are geared to benefit from a significant pick-up in domestic growth. Sectors such as Auto, Auto ancillary, Aviation, Financials, Fertilizers, Oil Marketing and select mid-cap Pharmaceutical, Cements and Chemicals stocks have delivered superior performance over the past year. Most of the stocks bought in last 2 to 3 years have played out well. While the last few years have seen a slightly higher focus on the near term (typically next one year) earnings momentum but we believe the time is appropriate to take a slightly strategic and longer view for sectors and companies to capture their true earnings potential and hence potential returns.
Is there any tactical miss you regret (for instance, not owning a stock or not owning enough of it)?
We may have missed some sector/stock specific rally which doesn't fit in our overall investment selection process, but we don't regret it. For mid-cap stock selection there are more ideas available compared to large-cap stocks and we stick to good growth stocks with reasonable valuations. The surge in the Metal space has caught us by surprise. One thing that we missed on is lot of good IPOs that happened in last 12 to 18 months. Though we have participated in IPOs, we have missed out on sizeable allocation as the oversubscription in good IPOs were very substantial.