Picking up abandoned sector leaders when an industry is in a cyclical downturn can help you spot wealth compounders, says Kenneth Andrade, founder and CIO of Old Bridge Capital, in this interview with Aarati Krishnan.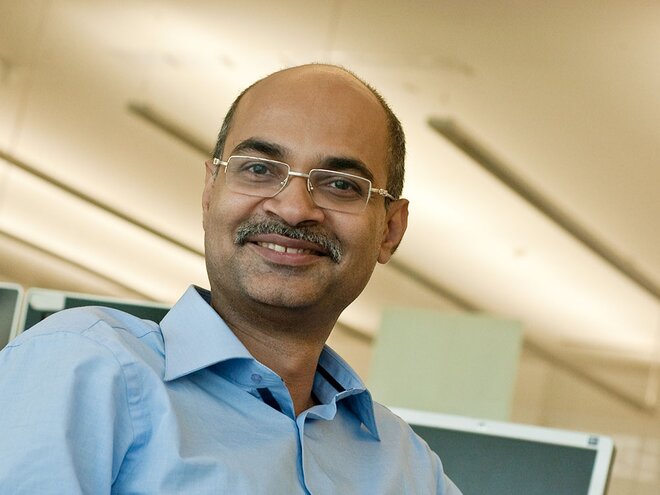 With a quarter century of equity research experience under his belt, Andrade built up quite a reputation for astute stock picking, especially in mid and small-caps, before he quit the fund industry in 2015. His investment outfit Old Bridge Capital Management has since been managing two thematic portfolio schemes and has now rolled out its first alternative investment fund, Vantage Equity Fund, for high net worth investors.
We caught up with him to get some quick tips on how to deal with challenging cyclicals.
When we last met at IDFC Mutual Fund, you talked about Indian companies struggling with high debt. So, are you seeing a recovery from that phase?
Yes, in 2015, corporate India, especially BSE 500 companies, were sitting on high levels of leverage, low profit margins and low returns on equity. But a recovery is on now, and if we simulate the numbers, we think that corporate India will have a healthy balance sheet by 2019. We are not banking on private capex picking up. What we are saying is that the cash flow generation in the cycle can pick up as sales and profits improve. With better cash flow generation, the only thing corporates can do in the absence of growth is to reduce their debt or equity base through buybacks. Either way, this is EPS accretive and will trigger a revival in return on equity. In all, this is a huge opportunity.
So what are the kind of sectors or companies you are looking at now?
We like to look for businesses which are going through a cyclical downturn. We will assess whether they are capable of winning incremental market share. Once we align with such a company, we will buy and wait for a cyclical recovery. Once you get that, you get not just better earnings but also expanding valuations through re-rating. That helps you compound your capital. If you enter a company that is in the midst of a cyclical downturn, both its earnings and valuation are at all time lows or close to all time lows. That's how you get to big wealth compounders.
Such cyclical plays are often associated with commodity companies. So are you going to stick to commodities?
Not really. The whole of corporate India is presently going through a cyclical recovery. From this bunch, we plan to isolate companies that we pick up and run with right now. These can come from any sector, not necessarily commodities. For instance, if you go back to 2006 to 2008, that was a time when the entire FMCG pack was growing at single-digit numbers. Some prominent stocks in the sector were then trading at 12 times earnings, others at 18 times earnings. Today, some of those consumer names trade at 40 or 50 times earnings. Therefore, I think the term 'secular' or 'cyclical' has no specific meaning - those words are just used interchangeably by people depending on the situation. You see, most investors in India are growth investors. Therefore, they abandon good companies when there is a cyclical downturn and then try to hop back on when an earnings revival is underway. We are happy looking at companies when they have been abandoned. These need not be from commodity-oriented sectors only.
With cyclical stocks, sometimes the revival takes a very long time to play out. For instance, in the sugar sector, which is doing well now, there was more than a four or five-year period of down cycle and the revival did not play out as quickly as it did in the past. So, when do you invest in such cases? Do you wait for a trigger to signal revival or take a position and wait?
We wait for it. The sugar cycle has been built up over a long time and what we are seeing now has been evolving for a while. For most businesses, I try to anticipate the supply side. Often it is difficult to say if the demand for a product will go up by 10 to 20 per cent. But you can quantify supply. If you do that successfully, it is good enough to catch the upturn quite early.
Do you like to stick to sector leaders when you look at cyclical revival in an industry?
Yes. When cyclical industries bottom out, the smallest players in them often face solvency issues. Hence, with cyclical plays, owning large companies and sector leaders is important. If an industry is contracting, at times, customers too look for companies that will survive the ups and downs. Because of this trend, the smaller firms can lose clients to the larger ones. So, the client-acquisition efficiency for larger firms in such sectors can be phenomenal during a down cycle. That is a reason to own them. The other factor is that we don't really know how long a down cycle may last. We don't know how to time it perfectly. Therefore, it makes sense to own the leaders or large companies that can acquire market share in a sector and remain resilient through the cycle.
You have told us in the past that you are market-cap agnostic. You believe that small and mid-cap stocks are not necessarily more risky than large-caps. It all depends on the quality of the business. Are you still of that view?
Absolutely. A sector itself may be quite small in terms of market cap. But given that I am buying the biggest firm or the market leader, the quality of the business can still be good. I can't help it if that firm is a small cap in the market.