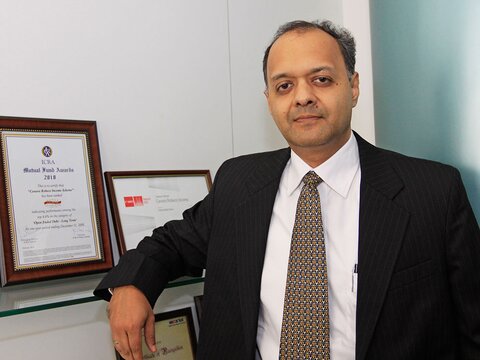 What is your investment universe?
The fund is a sector agnostic fund which enables it to look out for opportunities across sectors. The fund is biased towards identifying mid-cap companies in the portfolio which helps investors benefit from better growth prospects of such companies. Our endeavour to identify companies which have the potential to become leaders of tomorrow in their respective sectors.
What attributes should a stock have for it to become a part of your portfolio?
Strong research and robust processes that we follow before investing in a company is what really makes the difference for us. We aim to invest in fundamentally strong businesses and companies which have visible potential to grow. Our team analyses the fundamental attributes, historic business performance, recent developments in operating environment and future expectations. Once a strong investment case is established only then a company is included in the portfolio. Considering that business models of mid-cap companies are typically volatile in terms of its operating environment and are in many cases not proven over a business cycle, the portfolio aims to reduce the volatility through adequate diversification across companies.
Being a mid and small-cap fund we follow a bottom-up approach for stock selection to identify strong businesses with good balance sheet and invest in them. The fund manager uses 'GARP' (Growth at Reasonable Price) investing, which is a strategy that combines growth as well as value style of investing for stock picking. Through GARP, the scheme invests in companies which show consistent earnings growth above broad market levels while avoiding companies that have very high valuations. These enable us to look at sectors and good quality companies that are reasonably valued much ahead of the market.
What kind of stocks never enter your portfolio?
We usually refrain from investing in highly leveraged companies, companies with a questionable management record on governance and companies solely dependent on outcome of events to drive growth. Such companies do not have any concrete or robust models for generating cash flows and hence no growth prospects.
What will you attribute the relatively superior performance of your fund to in recent years?
Essentially the fund has seen stable and consistent track record for the past several years. It has been our endeavour to select companies at reasonable valuations that could become a part of the overall portfolio. In the correction seen in Jan-Feb 2016, and post the demonetisation exercise in Nov 2016, we could use the volatility in the markets to pick up really good quality franchises across all sectors which had corrected.
While the fund predominantly follows a bottom-up process for stock selection, if one wants to look at top-down allocation, there has been a tilt towards broad-based themes such as auto, auto-ancillary, building materials and some select sectors like housing finance, insurance, including select NBFC's which could be attributed to the performance of the fund.
Having said this, market movements affect the performance of all the fund and Canara Robeco Emerging Equities (CREE) is no different. Though the fund performance has been robust and consistent, we have also experienced patches of high volatility due to market turmoil over the cycle. But this is the nature of mid-cap fund category and this is why the returns of such a fund becomes volatile.
Is there any tactical miss you regret (for instance, not owning a stock or not owning enough of it)?
Our portfolio has had a consistent track record for the past several years. It has been our endeavour to select companies at reasonable valuations that could become part of the overall portfolio. Hence, there are no major regrets as the market opportunities are immense.