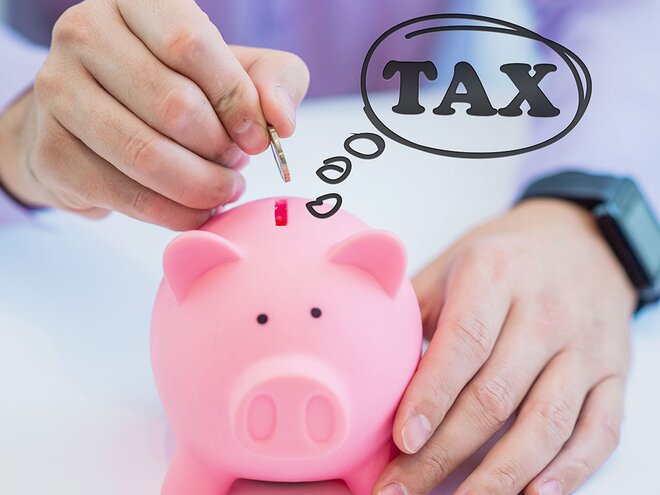 While the government's move on long term capital gains (LTCG) tax was anticipated in some quarters, a slight negative surprise was the dividend distribution tax on equity oriented mutual funds. Fund officials tell Value Research readers that some categories of funds may be at a disadvantage now. Read on.
LTCG done and dusted
Long term capital gains arising from transfer of listed equity shares, units of equity oriented fund and unit of a business trust have been exempt from tax. In his Budget speech on Thursday, Finance Minister Arun Jaitley proposed to tax such LTCG exceeding Rs 1 lakh at the rate of 10 per cent without allowing the benefit of any indexation. However, all gains up to January 31, 2018 will be grandfathered.
For example, if an equity share is purchased six months before January 31 at Rs 100 and the highest price quoted on the day in respect of this share is Rs 120, there will be no tax on the gain of Rs 20 if this share is sold after one year from the date of purchase. However, any gain in excess of Rs 20 earned after January 31 will be taxed at 10 per cent if this share is sold after July 31, 2018. The gains from equity share held up to one year will remain short term capital gain and will continue to be taxed at the rate of 15 per cent.
Mutual fund industry officials say that the introduction of LTCG tax on equities and equity oriented funds was a bit of a dampener, albeit not totally unexpected. This is because in the recent past, hints had been dropped alluding to a reintroduction of LTCG for equities. "The new LTCG tax has been introduced with grand-fathering of gains till January 31, 2018, which minimises any potential short term disruptions. While the tax is a negative for the markets, the fact that equity instruments still attract the lowest rate of tax means that the asset class will continue to see good flows. There, however, may be some knee jerk reaction in the short term," notes Chandresh Nigam, MD & CEO, Axis Mutual Fund.
LTCG tax is only on gains. If investors make profit, the tax is only on the new gains accruing. "For capital markets, LTCG tax is introduced at 10 per cent, but given the high growth potential of the Indian economy, the modest LTCG tax should not be a big concern to investors," shares Manish Gunwani, CIO - Equity Investments, Reliance Nippon Life Asset Management Limited.
Some experts are right when they say that before the 2018 Budget, unfortunately, many a time the taxation of different asset classes were driving investment decisions. "Given that both equity and debt will now be subject to tax, investors should take into account their time horizon, risk appetite and profile, diversification needs, goals, etc., and arrive at an appropriate asset allocation. One should not focus too much on the tax aspects now," says Rajeev Thakkar, Chief Investment Officer, PPFAS Mutual Fund.
The LTCG tax on debt funds is 20 per cent with inflation indexation benefit. Say a debt fund generates 8 per cent returns and the inflation is 5 per cent. The tax will come to about 20 per cent on 3 per cent or 0.6 per cent. This comes to slightly less than 10 per cent of the returns. LTCG tax on equity funds is at 10 per cent without indexation benefits. In short, taxation ceases to be the critical factor in selecting asset classes now.
"Given that there is a tax even on LTCG, it would be best to keep portfolio churn to the minimum whether in debt investments, debt mutual funds, direct equities or in equity mutual funds. Purely tax-driven products like dividend plans of balanced funds, arbitrage funds, etc., may fade away," Thakkar adds.
DDT impact
The real negative surprise was the proposal to introduce a tax on distributed income by equity oriented mutual fund at the rate of 10 per cent. The Finance Minister feels this will provide level playing field across growth oriented funds and dividend distributing funds.
Aashish Somaiyaa, MD & CEO, Motilal Oswal AMC, says: "Dividend distribution tax on equity oriented mutual funds will help stop mis-selling of balanced funds that declare a monthly dividend. Mis-selling has meant that the average balanced fund size is now Rs 5,092 crore versus the average equity large-cap fund at Rs 2,072 crore."
Some feel that the introduction of 10 per cent tax on dividends has ensured there is no arbitrage between dividend and growth schemes. "The biggest mistakes are made when something which embodies risk is presented as low risk under the garb of regular tax-free dividends. The tax on dividends will surely preclude one such misrepresented carrot in the offer. The funds may still continue to declare monthly dividend, it's just the attractiveness of the dividend would decline. Also paying a monthly dividend in equity funds is a misrepresentation of risks because the underlying principle is susceptible to wild swings but the regular income lulls people into believing it is a steady product and by implication low risk too," added Somaiyaa.
In fact, dividend schemes are now slightly disadvantaged as opposed to growth schemes as LTCG below Rs 1 lakh is exempt from tax.
While there will be some sentiment-driven redemptions and a short-term slowdown in flows, long-term Value Research readers should understand that this move will have a massive impact on mutual fund flows in the long run. Equities, despite the 10 per cent LTCG tax, still remain the most attractive asset class for the long term from a post-tax perspective.
HNI investing in mutual funds may be hit to some extent. Kuldip Kumar, Leader Personal Tax, PwC India, says that both taxing of LTCG on listed shares and also levy of DDT on equity oriented mutual funds are likely to temper the return for high net worth individuals. "But grandfathering of gains accrued until January 31, 2018 will limit the adverse impact. Small investors having LTCG below Rs 1 lakh too have been protected," Kumar added.
Big changes can happen. Jimmy Patel, MD & CEO, Quantum AMC, said: "Fund houses have to realign the income distribution strategy; dividend stripping may get controlled, while the investors may end up paying tax even in the short term. This doesn't augment well for the mutual fund industry as ULIPs, as per current reading, are outside LTCGT purview and with commissions riding high on insurance mobilisation, retail savings may get diverted to ULIPs."
Broader marks
Overall, top mutual fund experts feel that the government has eventually sided with fiscal prudence and stuck to the broad glide path.
"The fiscal deficit target has only been slightly compromised (FY18 and FY19 fiscal deficit at 3.5 and 3.3 per cent respectively). While there has been marginal tweaking of the LTCGT @10 per cent (subject to certain terms and conditions) and no tax benefits for companies with annual turnover of more than Rs 250 crore, citizens - such as senior citizens and small businesses have benefited from the budget. Measures on the taxation and spending in key programs would keep the consumption story intact while push to infrastructure build up has continued," remarked Navneet Munot, ED & CIO, SBI Mutual Fund.
Saravana Kumar, CIO, LIC MF, reiterates his positive stance on infrastructure, agriculture and consumption stories. "For example, the increase in standard deduction and health insurance cap for senior citizens to Rs 50,000 is a meaningful positive. Overall, I maintain a positive stand on the market. I believe that though LTCG may have near term sentimental impact on the market, the growth boost from the Union Budget will help sentiments to improve in the medium term. I prefer sectors like private sector banks, insurance, consumption story, infra, cement, industrial and agriculture input sector," he added.