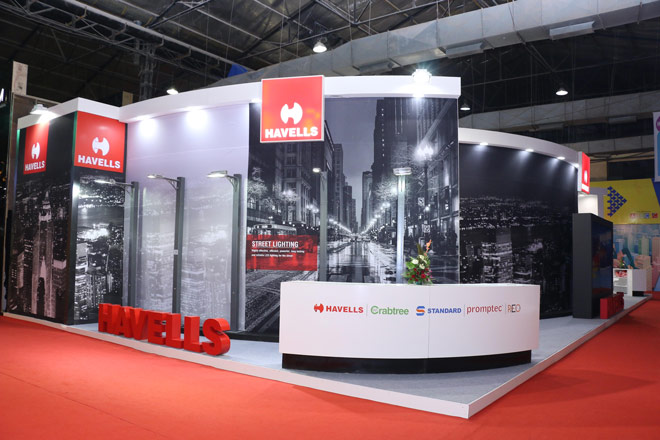 What's not to love about Havells? An annual revenue growth of 29 per cent, profit growth of 32 per cent and annual share price appreciation of 37 per cent since listing in 1993. That's Havells outperformance for you and the prime reason for it is that the company is market's favourite electrical-to-consumer products giant. Here is why:
Market leader in electrical lighting and fixtures: Havells ranks first in circuit breakers and premium fans sold in the country and third in the following categories - switches, domestic and industrial cables, and lighting. It's very difficult to beat Havells in the categories that it is dominant in. No other electrical-lighting-and-fixture company has seen the same success enjoyed by Havells.
A long history of successful entry into newer categories: Havells entered the wires-and-cables segment in 1996, fans in 2003, water heaters in 2012, air coolers in 2014, and most recently, consumer durables, after the Lloyd acquisition, early this year. The acquisition opens up the following segments for it: air conditioners, televisions and washing machines. Havells past success with entry into newer categories gives the market confidence that it will make its mark in the newly acquired consumer-durable industry as well.
Experience of handling acquisitions: Havells has also shown that it can cut losses where required. It acquired the global lighting major Sylvania in the heat of the last bull run in 2007. Mounting losses at Sylvania nearly threatened to pull Havells down with it but the company sold off the unit in 2015, freeing up its resources to focus on India again.
Strong guidance: In a recent analyst meet, the company set itself the target of more than doubling its sales in the next four to five years by ramping up sales in newer categories, expanding the distribution network and even making acquisitions along the way.
Why you should still avoid the stock
Havells has rallied 66 per cent in the last one year, double of the BSE Consumer Durables Index. With high expectations built into the stock price, you are not going to get it cheap. The asking price is 64 times earnings. What's interesting, though, is that you could have scooped up the stock for 25 times earnings just during the last one year. A lot of the high expectations are built on Havells' Lloyd acquisition and its target to take Lloyd's turnover up from Rs 2,000 crore to Rs 3,000 crore in a year. Lloyd's new air-conditioner plant is expected to start production by around August-September 2018, followed by another plant for washing machines. Havells' consumer-durables sales, thus, are expected to pick up in earnest by FY20. Paying 64 times earnings for that today seems quite expensive.