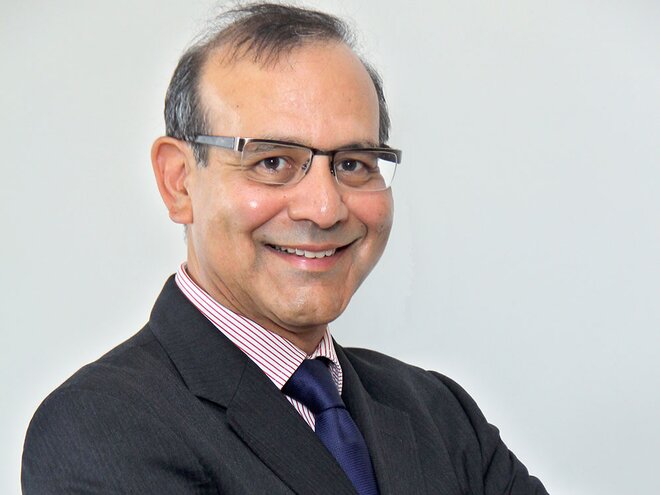 The last year has been a great year for the mutual fund industry, mainly fuelled by renewed interest in equity, arbitrage and balanced funds. As of June 2017, UTI Mutual Fund's quarterly average AUM has grown by around 30 per cent on a year-on-year basis. Backed by fund performance, we have seen good growth in balanced and debt categories.
Managing return expectations
Except mid-cap and small-cap funds, most large-cap indices have delivered only single-digit returns if we consider point-to-point returns. Hence, even if the market has rallied of late, the returns for long-term investors have not been very high. True, debt-fund returns have been coming down quite substantially and investors realise this much faster than equity funds as the returns for debt schemes are more linear.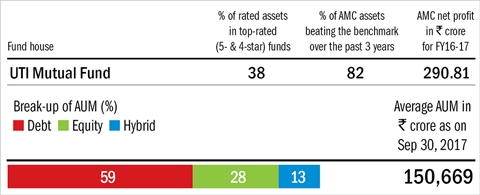 Risk controls
Mutual fund schemes give market-linked returns. Hence, to avoid crude shocks, industry players advocate the following practices: invest for the long term through SIPs, have a balanced portfolio of debt and equity schemes, and understand the underlying risk of the portfolio.
At the portfolio level, our experienced fund managers continue to manage well-diversified and well-researched portfolios under various distinct schemes. They continuously review and churn out the portfolio to minimise unsystematic risks and maximise returns.
Rising industry assets
Managing expectations and deployment of funds effectively and efficiently could be the major challenges. The Indian market needs more depth for absorption of funds coming in.
Growing clout of domestic funds vis-a-vis FIIs
The total holdings of domestic institutional investors in Indian equities has climbed significantly in recent years. Domestic Institutional ownership has climbed from below 10 per cent to over 12 per cent of the same universe during this period. As for FPIs, they too have increased their stake from 23 per cent to 25 per cent during the same period. This widening of ownership of Indian equities is a desirable trend and makes the market healthier.
Outlook for equity and debt
Indian equities have enjoyed a strong upsurge over the past four years, with the benchmark indices more than doubling. This has been primarily due to valuation expansion. From these valuations, return expectations will have to be moderated and the heavy lifting will have to be done by earnings.
We are neutral at this point of time in terms of our outlook on interest rates. This has been our stance for the past few months primarily as we are not looking at an easing cycle from the RBI. Currently, there is a lot of uncertainty around us as we believe the best of inflation is behind us and going ahead it is expected to inch up. However, we haven't completely ruled out the possibility of one more rate cut.