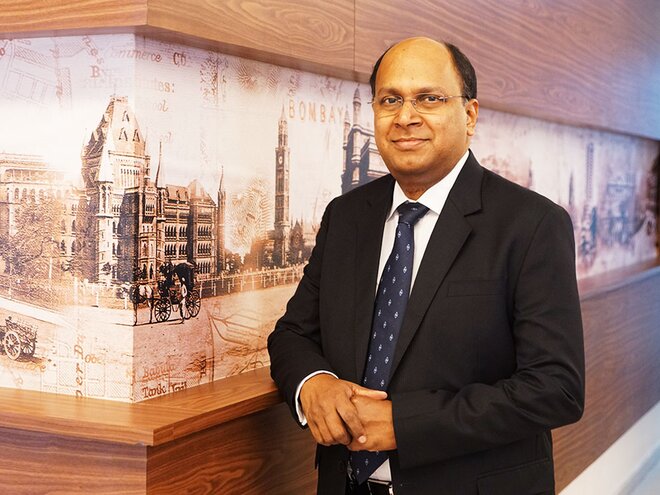 "Investors should focus more on identifying the right advisor instead of the right funds or stocks. A good advisor can ensure that investors stay invested in the right type of funds, make good returns and that their financial goals are met."
The mutual fund industry witnessed a robust growth of around 30 per cent, with rise in average AUM by Rs 5 lakh crore, to Rs 21 lakh crore in August 2017. Industry's rising SIP book is now contributing about Rs 5,200 crore per month to the industry's AUM.
At Union Mutual Fund, we have been diligently working towards improving our investor base by launching retail-focused products and emphasising disciplined investing. This approach has helped us increase our equity asset by about 75 per cent vis-a-vis the industry growth of 48.5 per cent.
Managing return expectations
While communicating with both investors and distributors, we consistently emphasise the long-term return potential of the market. Taking the current market valuations and Indian growth scenarios into consideration, we are in the process of expanding our product basket in order to cater to the diverse needs of investors.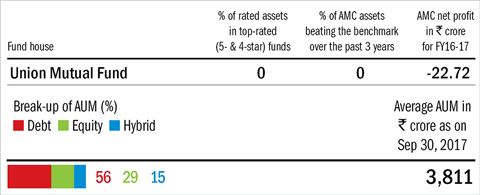 Risk controls
To safeguard investors' interest, we focus on identifying quality companies on parameters like good corporate governance, low leverage and sustainable growth. From an investor's perspective, we believe the longer the investor stays invested, the higher the probability of a pleasant experience from mutual funds is. Investors should avoid sectoral funds that invest in a single sector.
Rising industry assets
In our view, rising assets may exert some pressure on investment managers because it will become increasingly difficult to generate excess returns. As far as equity is concerned, in the current market, one has to be very careful with stock selection. On the debt side, the investment universe has tripled in last three years. Given the stress that many companies are experiencing, one has to be very careful with credit quality.
Growing clout of domestic funds vis-a-vis FIIs
Equity-fund AUM has grown at an average of 42 per cent per annum since FY14-15, which has resulted in the share of equity funds to free float market capitalisation of BSE-listed companies to grow from 8 per cent during FY14-15 to 12 per cent currently. During the same period, the share of foreign portfolio investors has come down from 45 per cent to 42 per cent of the free-float market capitalisation. These data clearly indicate that domestic funds are gaining market share in the Indian equity space.
Outlook for equity and debt
Although valuations are not cheap, a faster growth in corporate profitability in the coming years, supported by liquidity, should keep the equity markets buoyant. Global geopolitical risks and economic shocks, as always, pose a threat.
On the fixed-income side, we believe the interest rates are likely to remain range bound in the next quarter. Our view is that the RBI may pause for the rest of FY18. We do not expect the debt markets to grow at the same pace as it has in the last three years.