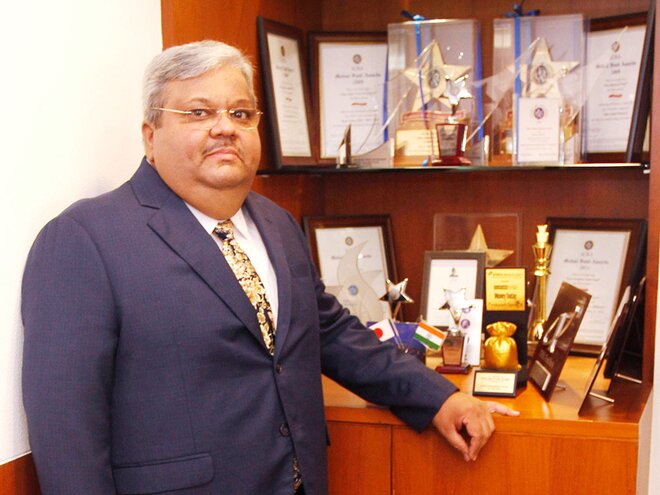 The last one year has been exceptionally good for investors and industry participants. The industry reached an all time high with AUM of Rs 20.97 lakh crore, with the share of equity funds rising to 40 per cent of the total industry AUM.
SIPs account for more than 45 per cent of total inflows into domestic funds and are seeing a secular upward trend. This is crucial in indicating the behavioural shift in retail investors, who are increasingly moving towards financial savings over physical assets, like property and gold.
For us, the year has been one of steady growth, enabling us to touch the milestone of Rs 50,000 crore AUM. We have been consolidating our business through restructuring of schemes, deepening our reach to investors and distribution partners alike.
Managing return expectations
We have different product strategies which offer varied risk-return paradigm for investors. Given the current state of domestic and global macro conditions, it would be fair to assume that there will be more volatility as compared to the recent past. We apprise investors and channel partners of our outlook on markets regularly through our market commentaries and interactions. For investors looking to reduce their risk or preserve profits and capital, we would advise lowering their risk for now and taking a more informed call once global economic macros and geopolitical issues subside.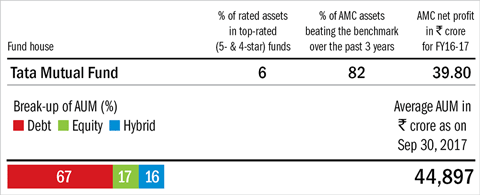 Risk controls
We are trying to diversify the portfolio, avoiding pockets of very richly valued stocks and poor ROE and ROCE businesses. The entire research process is focused on assessing businesses with structural growth strategy, as we believe growth can only be the substitute for relatively high valuations.
Rising industry assets
Rising assets with mutual funds are an indicator of increasing preference for and allocations to financial savings relative to physical savings by investors. Increasingly investors are moving to mutual funds from traditional savings avenues. One of the biggest challenges going forward for the industry will be to manage expectations of these traditional savers by promoting/emphasising the importance of financial planning and asset allocation.
Growing clout of domestic funds vis-a-vis FIIs
It is true that increased preference for financial savings avenues, especially mutual funds, among Indian investors is leading to a consolidating trend of inflows into mutual funds from domestic investors. However, these are initial days and FIIs still hold sway in the market, though it has reduced over recent times.
Outlook for equity and debt
We believe equity, as an asset class, will do better in the medium to long term as the Indian economy is benefiting from favourable demography, lower inflation, government's resolve to improve supply and boost infrastructure, and improving outlook for global growth.
Given the current phase of low growth and tepid investment climate, we do feel there is scope to reduce rates as real interest rates are relatively high. Also with domestic macros in a stable zone, we see some scope of yields coming down.