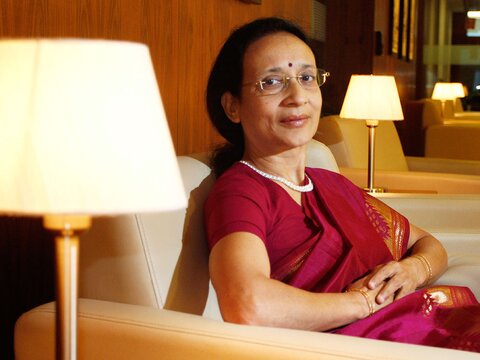 Marked by steady flow of assets, the Indian mutual fund industry witnessed overall positive growth of approximately 35 per cent in terms of quarterly average AUM. It increased by more than five lakh crore when it rose to Rs 18.29 lakh crore on March 31, 2017 from Rs 13.53 lakh crore on March 31, 2016. The number of new SIP registrations also saw an uptick during the year which came up to six million. Financialisation of savings is a big structural theme for India, which will keep the equity markets afloat with ample liquidity.
SBI Funds Management was the fastest growing asset manager in the industry, marked by approximately 47 per cent growth in assets during FY17, with a quarterly average AUM of Rs 1.57 lakh crore.
Managing return expectations
Looking at the current market valuations, we have been reiterating to our investors that future return expectations need to be moderated. We have been communicating the message to internal sales teams as well as our advisors that the markets may not be able to recreate the returns that they have delivered over the last three years. We are putting in efforts to explain to investors that this kind of growth in not sustainable in the future and this should be kept in mind while making future investment decisions.
Risk controls
We have always focused on providing risk-adjusted returns to investors. To safeguard investors' interests, we have put strong templates in place for our funds. Additionally, our research team continuously focusses on ensuring that the portfolio quality is not diluted while providing better risk-adjusted returns.
Rising industry assets
Markets have seen significant flows in the past years. However, the industry AUM is still significantly low as a percentage of GDP. Hence, we do not see rising assets as a big challenge in the future. While we are seeing growth in terms of assets, we are moving towards a paperless and digitally dominated industry that will help in managing the huge inflows.
Growing clout of domestic funds vis-a-vis FIIs
India has seen robust FII inflows during the last year. FIIs have been net buyers of equity in the past one year. The scenario has been changing recently, with FIIs selling assets worth Rs 182 lakh crore in the equity markets over the last two months while domestic mutual funds have picked up equity worth Rs 255 lakh crore during the same time period. This is a clear sign that Indian mutual fund industry is gaining clout over FIIs.
Outlook for equity and debt
Market's optimism has been dented by weaker than expected Q1 GDP and earnings data, weakening trends in monsoon and GST disrupting business operations. Hence, we expect that earnings could be volatile for a quarter or two. However, the long-term India story remains intact.
Looking ahead, growth dynamics could keep the hopes of incremental policy easing alive, given that inflation concerns are likely to remain contained.