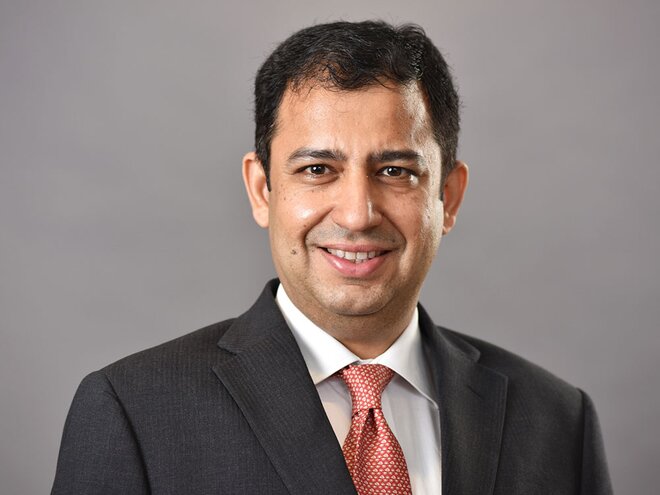 Industry assets are at nearly Rs 21 lakh crore now, while a year back, they were a little over Rs 15.6 lakh crore. What is also especially heartening is the fact that nearly half of the growth which comes up to Rs 2.75 lakh crore has come from equities. The equity AUM of the industry is now more than Rs 8 lakh crore, with a good pick-up in retail interest. Industry SIP is nearly 1.6 crore now, accounting for a monthly inflow of Rs 5,200 crore. The contribution from cities beyond the top 15 has been strong. B-15 cities are growing faster than the T-15 ones.
The year has been good for us as well. Our mutual fund assets are currently at Rs 2.32 lakh crore. During the year, we acquired the ETF business of Goldman Sachs Asset Management (India) Private Limited and thereby strengthened our passive footprint. We have been taking several initiatives to expand the market, increase our penetration and educate investors.
Managing return expectations
As an asset-management company, we offer various products with different risk-return profiles. It is our endeavour to meet the stated investment objectives and investor expectations through our offerings. But the key to managing return expectations is investor education and clear communication. We have designated the seventh of every month as the Mutual Fund Day, when we conduct several events through different media and investor-awareness programmes across the country to reach out to investors and inform them about mutual funds.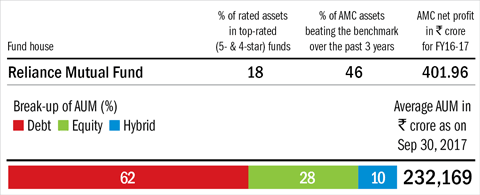 Risk controls
We have a clearly defined investment and risk-management framework, which outlines the contours of how schemes will be managed. We believe following such a disciplined approach would go a long way in mitigating risks. The risk to investors is not only about losing their invested capital due to market volatility but also being under-invested and losing out potential returns, which could impact their financial goals. Indians remain under-invested in capital markets.
Rising industry assets
In some market segments, deploying large money may be difficult. For example, in the small-cap space, we may not be able to invest large sums in a short period of time, considering liquidity and the impact cost of large transactions on the portfolio. The idea is to build the corpus and deploy it gradually.
Outlook for equity and debt
We are in a goldilocks environment, where both equity and fixed income look good. India's macros have been improving. Also, several reforms and fund flows augur well for both the asset classes.