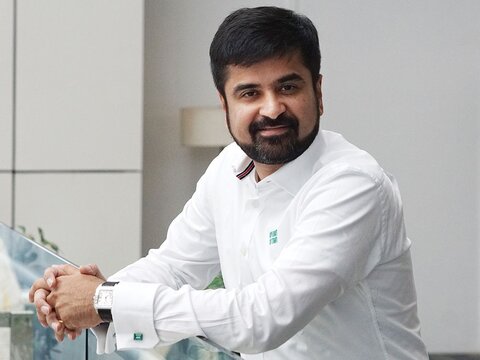 Over the last year, I have realised whatever we have been communicating over decades about eventual financialisation of savings is finally happening now. Digitalisation, less cash, tax compliance, structural decline in interest rates, change in age profile of average investors, huge investor-awareness activity by the industry - all this is a confluence of factors resulting in the inflection we seem to have passed. Since we are an equity-focused house, I can only say when the wind blows we have our competencies in place and sails aligned rightly.
Managing return expectations
As a house we desist from giving market views because they distract investors and advisors from the real purpose. The only way to set right expectations is to allow clients and distributors to manage the right allocation and in this area my view is AMCs have no role to play and they can only harm the process.
Risk controls
Since we stick to growth-oriented sectors and companies, we have witnessed that in many cases the market seems to be rewarding stocks faster than one would normally anticipate while buying, to that extent portfolio churn and profit booking has gone up. Having said so, we are ensuring that in terms of the combination of earnings growth of the portfolio and valuations, we are on a better intersection than where the broader market has been. There have been multiple earnings disappointments over the last three years, so we have desisted from betting on macros or turnaround stories. We like to stay with quality and growth and keep portfolio-level valuations in check.
Rising industry assets
As a house we are sensitive to the capacity of the products we manage and we regularly monitor how much we can manage, given our high-quality, high-growth investment objectives. If we see performance being impacted, we will not hesitate to gate the fund concerned.
While we are seeing inflows, it's not as if there are no pockets of growth that can't be bought at a reasonable price.
Also, at regular intervals we are seeing some brilliant businesses coming to raise capital. This year we are expecting insurance companies, asset managers, infrastructure and many other strategic growth-oriented businesses coming to the market.
Growing clout of domestic funds vis-a-vis FIIs
I think given the flow of numbers, changing equity holding of mutual funds and retail adoption of activities on an incremental-flow basis, Indian mutual funds are becoming material participants.
Outlook for equity and debt
We believe that the consumer-sector companies, private financial services, capital-market entities, autos, oil-marketing companies, etc., will continue to show profitable growth and market growth will remain pocketed as has been in recent times and may further accentuate with elections coming up in the next 18 months. A wider earning recovery will take time to gather steam. Also, high trailing PEs need to be seen more as they were in 2004 and 2011, rather than in 2007.