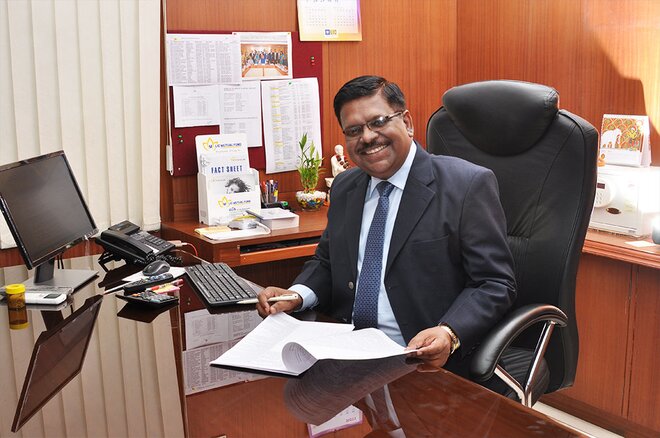 The last one year has been a milestone for us. The industry experienced a record number of participation from investors in mutual funds. This is a testimony to the industry's efforts to widen the reach of financial products in India. Apart from dealing with the inflows of our investors, we, at LIC Mutual Fund, spent significant time on strengthening our internal investment, sales and marketing processes throughout the past year. New fund flows and higher index levels bring their own set of challenges, which we were happy to address. We believe that along with the industry we are well prepared for the upcoming higher growth prospects. At the same time we are trying to further the penetration of products in the Indian heartland.
Managing return expectations
One of the key responsibilities of a fund house is to manage its clients' expectations in terms of investment returns and then to help them implement investment strategies consistent with these return expectations and their risk tolerance. Generally, we undertake periodic review meetings and other communications with investors, investment financial advisors (IFAs) and distributors to update them about the current market and economic environment and how this might impact future returns.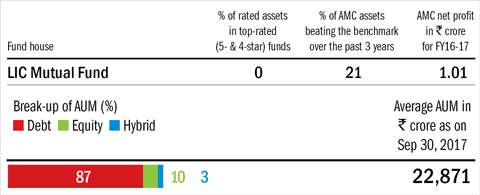 Risk controls
We have augmented our equity-research function and our investment thesis gets revised at regular intervals. This aspect captures the change in environment and their impact on investments at regular intervals. Such measures prevent damage to capital on a sustainable basis as well as provide us the confidence to increase investment weights.
Rising industry assets
Rising asset size brought to the fore the challenge of finding attractive investment opportunities to match the return expectations of investors. It throws new challenges to our internal research function to come up with investible opportunities within the borders of its stringent framework. It is a tight walk between adhering to discipline as well as meeting investment requirements in a quick span of time. I feel proud that all our internal departments have clearly shown scalability and are open for new challenges in the time to come.
Growing clout of domestic funds vis-a-vis FIIs
Yes, their relative size is growing. However, each product competes with all others for returns and attractiveness. We would not put a lot of emphasis on Indian mutual funds gaining clout.
Outlook for equity and debt
The outlook for the equity market is quite positive, given the market cycle, structural changes being undertaken in the economy and valuation support from a three to five-year perspective, though there could be heightened gyrations.
The suitable real interest rate, as mentioned by the RBI deputy governor, is around 1.75 per cent, so the scope of further monetary accommodation remains low. The RBI is likely to focus more on the effective transmission of its monetary policy in the economy.