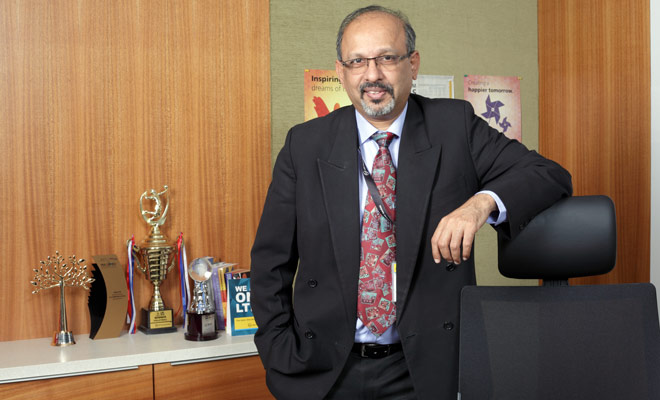 An uninterrupted and steady run for the Indian stock market, improved liquidity post demonetisation and dismal performance of real estate and gold have led to strong inflows into mutual funds over the past one year. During this period, overall industry assets have grown by about 32 per cent and equity-oriented assets by more than 48 per cent.
L&T Mutual Fund has seen significantly higher growth compared to the entire industry during this period thereby upping its market share to more than 2.7 per cent from 2.1 per cent earlier.
Managing return expectations
At L&T Mutual Fund, we engage with our advisors and investors on a regular basis to share investment insights and our views on the market so that investors follow a disciplined investment approach, choose appropriate products and set appropriate expectations from their investments.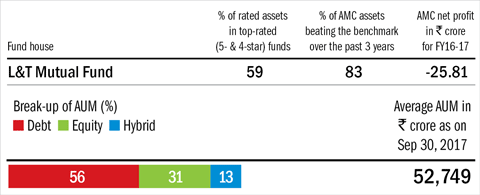 Risk controls
At present, we believe we are in the early stages of earnings recovery and, therefore, we do not see significant risks from a medium-term perspective. Valuations and the short-term impact of measures such as GST on corporate earnings could possibly lead to short-term volatility in the near term. Therefore, we are emphasising the importance of investing in equity-oriented funds through SIPs or STPs. For lump-sum investments, we recommend asset-allocation products, which typically see relatively less impact of short-term market volatility.
Rising industry assets
Indian mutual funds today own just about five per cent of Indian equities. However, when it comes to small or micro-cap funds, one may face some challenges if the fund size grows beyond a certain scale.
From a fixed income perspective, the surge in assets in the accrual category is also helping the development of corporate bond markets.
Growing clout of domestic funds vis-a-vis FIIs
A substantial portion of the flows that are coming in mutual funds are relatively sticky in nature, especially the money that is invested through SIPs, investments in asset-allocation products, long-term retirement-oriented investment coming through EPFO, etc. Additionally, the steady move from physical assets to financial assets for Indian households is also likely to boost this trend.
Outlook for equity and debt
For equities, we are quite positive from a medium-term perspective, given the expected recovery in earnings over the next three to four years. However, relatively higher equity valuations, coupled with near-term uncertainties in terms of earnings, warrant a slightly more cautious approach.
On the fixed-income side, we are now closer to the lower end of the interest-rate cycle and one can look at strategies that focus on producing returns predominantly through yield accruals.