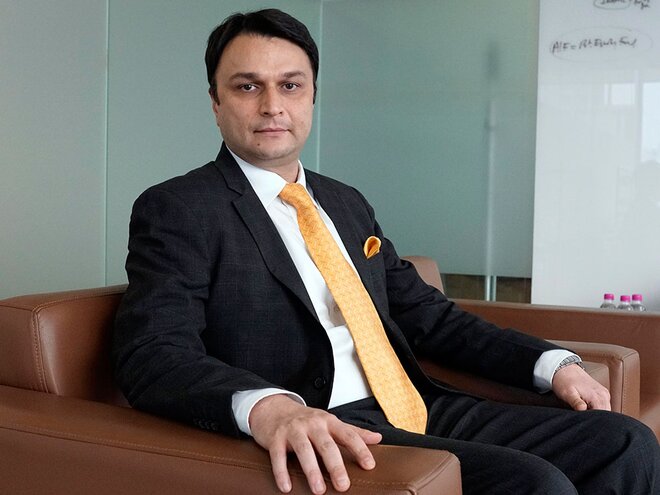 Indiabulls AMC has demonstrated customer delight by not only being a consistent performer across all asset classes and products but by also creating features like instant redemption in liquid funds, transaction by email and phone and insta-response mechanism for all grievances and feedback.
Managing return expectations
In all its communication, across all media, Indiabulls AMC has taken a cautious stance on markets and returns. In its investor communication through factsheets, social media and investor awareness programmes, Indiabulls AMC has always stressed systematic process of investments and a balanced asset allocation approach.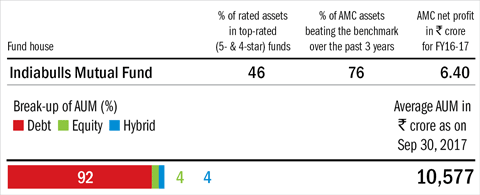 Risk controls
Indiabulls AMC takes adequate care in terms of launching and promoting products at appropriate times. Despite losing out the opportunity of not launching and gathering assets in a mid-cap and a balanced-equity fund, we feel vindicated. Lofty valuations and bubble-like flows will come down and markets will correct to reasonable levels. One must bear in mind that India is not divorced from the world. Most of the flows in the last eight years after the global financial crisis have come from FIIs and hence one must exercise caution. Indiabulls equity schemes - Bluechip and Value Discovery - have held cash to the tune of 5 to 10 per cent in the last three months.
Rising industry assets
Deployment in rightly valued quality assets is the biggest challenge.
Growing clout of domestic funds vis-a-vis FIIs
Incrementally, mutual funds are balancing FIIs. But there is a long catch-up game to be played. FIIs have pumped in four times that of equity funds in the last eight years.
Outlook for equity and debt
Equity Markets will face head-winds going forward due to multiple reasons like global unwinding of balance sheets, global geopolitical issues, local earnings growth, lofty valuations and macroeconomic issues.
Fixed income will be more stable, with a super-liquidity cycle continuing and pressure on RBI to lower interest rates because of benign inflation and lower growth.