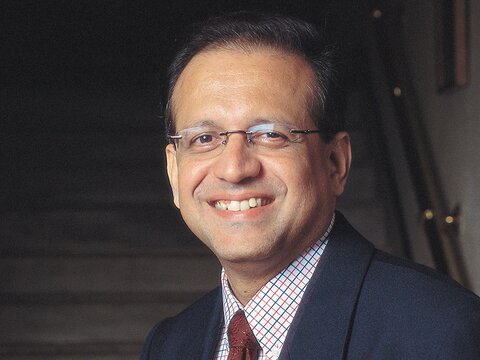 In the last one year, the mutual fund industry has got unprecedented inflows of over Rs 1.5 lakh crore in equity and hybrid funds. India has always had a high savings rate. But the dominant aspect of savings has always been physical assets - gold and real estate. Over the past couple of years, returns from gold and real estate have been low. Hence, there is a clear shift from physical assets to financial assets. Also, since real interest rates are positive, people are moving towards financial assets. We believe that this trend will sustain going forward as real interest rates are expected to be favourable.
It's been a strong year for our fund house, with a material improvement in our market share.
Managing return expectations
Equity returns have been high in the last couple of years, but when seen in the context of the past eight to ten years, returns are way below GDP growth. We continue to have a positive view on the economy in the light of improving macros and reform measures initiated by the government. We believe corporate profitability will improve going forward.
The 10 year G-sec yields have moved lower from around 8.5 per cent to around 6.5 per cent over the last one and a half years. We expect interest rates to remain low.
Risk controls
One single message to investors investing in equity-oriented mutual funds is to have an investment horizon of minimum three years and reasonable return expectations. Also, investors should know the type of product to buy based on their risk appetite. If investors don't have the patience, then they should avoid investing in equity oriented mutual funds.
Rising industry assets
We are getting influenced by the overall inflows that the industry is getting in comparison to the existing size of equity assets. However, from a broader perspective, mutual fund industry's total equity assets comprise only approximately 4.5 per cent of India's total market cap.
Growing clout of domestic funds vis-a-vis FIIs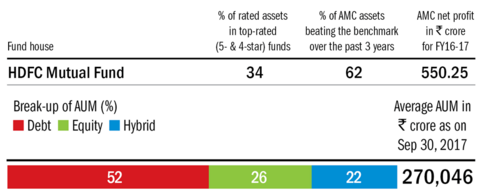 This is a good thing as DIIs have not only deepened the market but also become a significant counterweight to foreigners. Additionally, the SIP book of over
Rs
5,000 crore per month in domestic mutual funds brings stability. In the context of increasing financialisation of savings, the mutual fund industry should be one of the biggest beneficiaries.
Outlook for equity and debt
The earnings outlook of Indian companies is improving with an improvement in operating margins, lower interest rates, peaking NPAs and higher metal prices. Any volatility in the short term should be used to their advantage by long-term investors.
With a benign inflation outlook and ample liquidity, room for a fall in yields, especially long-term yields, is limited. In view of this, short to medium duration debt funds offer superior risk adjusted returns.