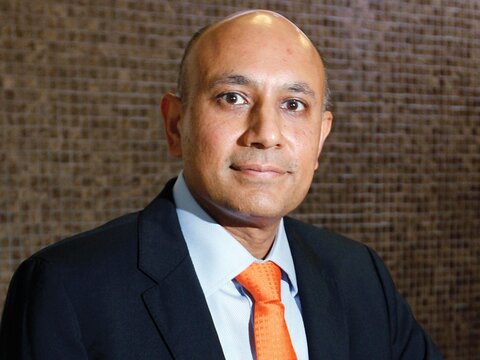 The last one year has been extremely encouraging for both the industry and Franklin Templeton. The industry took seven years (2007 to 2014) to grow from Rs 5 lakh crore to Rs 10 lakh crore and just two years to add the next Rs 5 lakh crore. This timeline has now been crunched to just over one year as the industry has moved from Rs 15 to Rs 20 lakh crore AUM in August 2017. After a challenging FY15, we were able to grow our AUM by 28 per cent, from Rs 74,223 crore in August 2016 to Rs 95,051 crore in August 2017. We also managed to cross the 10 lakh mark in terms of the number of SIPs.
Managing return expectations
We believe investors and advisors have matured in terms of returns expectations. In fact, investor behaviour has also shifted and we see more buying interest during market corrections now than in the past. We continue to engage with advisors about managing return expectations from investors, being disciplined about asset allocation and taking a goal-based investment approach rather than focusing purely on returns.
Risk controls
In case of equities, we follow a consistent investment philosophy backed by rigorous research. We evaluate companies through a prism of quality, growth and sustainability. In case of fixed income, we follow stringent limits for concentration of risks by diversifying our portfolios across sectors and issuers, besides continuously monitoring the liquidity situation. We have always followed a disciplined, true-to-label style of investing, which focuses on delivering strong, long-term, risk-adjusted returns, and we believe that this is the best way to ensure that investors are able to meet their financial goals.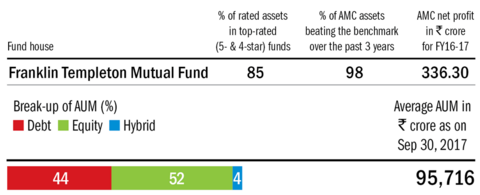 Rising industry assets
The industry is quite far from a situation where high assets can be a challenge. We see rapid growth in equity flows but tend to miss the very modest base on which this growth is taking place. While equity assets grew at an impressive 41 per cent CAGR in the last three years, the fact is that equity mutual fund assets are merely 6 per cent of the total equity-market capitalisation. The challenge, therefore, is not about managing fast-growing assets but of managing unprecedented flows at a time when markets look buoyant. One of the best ways to address this is to focus on business fundamentals, not market momentum.
Growing clout of domestic funds vis-a-vis FIIs
We are confident that this momentum in mutual fund flows will continue as Indians migrate to mutual funds as an alternate investment avenue to create wealth. With SIP flows at over Rs 5,000 crore per month and over 50 per cent SIPs being registered for more than five years, mutual funds are likely to become the dominant force in the Indian capital markets.
Outlook for equity and debt
While risks persist at the domestic and global level, Indian equity market is expected to show resilience due to less export dependence, strong macroeconomic situation and rising domestic liquidity.
While, surplus systemic liquidity would continue to support the yields of short and medium term government securities, the long end may exhibit volatility. The recent improvement in the credit environment (upgrade to downgrade ratio) will be rewarding for the Indian corporate bond market segment.