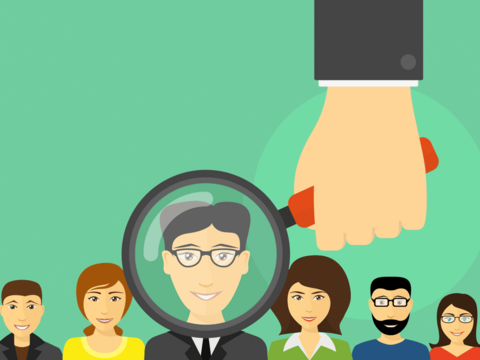 Do you invest in mutual funds through a distributor, an advisor or take the direct route?
If you rely on the first two, it is important for you to be aware of the changes being debated by Securities and Exchange Board of India (SEBI) on its rules governing mutual fund intermediaries.
Prior to 2013, regulations in India made no distinction between agents distributing only mutual fund schemes and those providing advice. The only requirement was that any intermediary selling mutual funds had to go through a certification process and obtain a compulsory registration from Association of Mutual Funds in India (AMFI). But in April 2013, the regulator brought in new regulations to make a clear distinction between intermediaries who only distributed mutual funds and earned a commission, and those who provided financial advice, along with such distribution services.
The main intent of these regulations was to ensure that the investor was made aware of the conflicts of interest that can be at work when they receive both advice and distribution services from the same agent. After all, a distributor earning his entire income as commission from fund houses could be tempted to specially push AMCs or schemes that offer highest commissions. The conflict of interest will most likely prevent the agent from recommending the best-performing schemes or those that are most beneficial to the client.
To address this problem, SEBI ushered in its Investment Advisers Regulations of 2013. This regulation had the following aspects of interest to investors.
It required all distributors to act in a fiduciary capacity to clients and disclose all conflicts of interest.
It required intermediaries providing mutual fund advice to register with SEBI in order to brand themselves as registered investment advisers (RIAs).
It said that RIAs could only charge an advisory fee to clients. They could not earn any commissions from the funds they were recommending.
It allowed registered mutual fund distributors, who mainly helped investors with transactions, to continue to earn commissions, as long as they provided only 'incidental' advice to investors. They could charge an advisory fee, along with commission for such advice.
Banks, corporate agents and financial firms selling mutual funds were required to separate their 'distribution' and 'advisory' services into separate departments, but could continue to offer both under one roof.
However, this regulation got a lukewarm reception from mutual fund agents, with only 515 intermediaries registering as RIAs, while over 1.4 lakh AMFI-registered intermediaries chose to continue as distributors.
To give this process a further push, in October 2016, SEBI introduced a new consultation paper proposing further changes to these rules. In this paper, it proposed that mutual fund intermediaries be forced to make a choice between registering as 'mutual fund distributors' or 'investment advisors'. It has also mooted the following:
Nobody can use the term 'investment advisor' or 'independent financial advisor' without registering as an RIA. Distributors are required to label themselves as 'mutual fund distributors' (MFDs).
If an intermediary chooses to remain an MFD, he cannot provide even incidental advice to investors and cannot charge any advisory fee.
MFDs can only describe products to investors but cannot provide financial planning services or profile their risk appetite.
MFDs are required to disclose all their AMC commissions to investors.
RIAs have to mandatorily conduct both risk profiling and suitability analysis of all clients.
RIAs have to sign a written agreement with the investor stating the nature of services offered, the fee structure, the term of the contract and their own disciplinary history with the regulator.
RIAs cannot guarantee returns
While individual mutual fund agents cannot offer both distribution and advisory services, banks/NBFCs and corporate agents can offer both, but through separate subsidiaries.
While SEBI has invited and received comments from both the industry and investors on these proposals, it is still considering when and how to implement them.
So, in case these draft regulations do become law, what should mutual fund investors prepare for? Here are some implications.
Paying a fee for advice
In the commission-led distribution model, you don't really feel the pinch of distributor fees on your pocket when you buy a mutual fund because the commission component is borne by the AMC. The expense ratios for mutual funds are capped by SEBI and AMCs decide how much of their expense ratios they would like to share with distributors or retain for themselves. The NAV that is disclosed to you is calculated after deducting the expense ratio. But in the new model proposed by SEBI, if you decide that you need mutual fund advice, you will need to pay an advisory fee to the intermediary. If you use the advice to invest in regular plans, the fee will be in addition to the scheme's expense ratio.
Choosing between an MFD and an RIA
If your independent financial advisor or an AMFI-registered distributor presently provides you with both investment advice and transaction services, he will no longer be able to do both post these changes. Depending on whether he registers as an MFD or RIA and how comfortable you are with it, you may have to take a call on whether to stay with him or look for another intermediary. If you are primarily looking for someone who will simplify and execute your transactions and handle all the paperwork, an MFD may suit you best. If you are looking for detailed financial planning, risk profiling and ongoing changes to your portfolio, you may need an RIA. Unfortunately though, you cannot get both services from a single individual.
Choosing between direct and regular plans
If you are a well-informed and hands-on investor who does not need any help with his investment decisions, then you may not need a full-fledged RIA. But then, you will need to evaluate whether you would like to invest through direct plans on your own, as opposed to regular plans through an MFD. Direct plans offered by mutual funds have lower annual expense ratios than those of regular plans because they do not include a commission component and you'd be dealing directly with the AMC for your transactions. This can lead to some savings in the long run. But then, direct plans only suit individuals who are absolutely confident, not only of making the right asset allocation and selecting the right funds but also of frequently monitoring their portfolios to make corrective changes. The direct route also requires you to deal with multiple AMCs and be meticulous with your paperwork.
If you choose an RIA it would entail paying a fee. It would be in your best interest to thrash out the fee structure and insist on a comprehensive financial planning, risk profiling and goal-setting exercise, before you get down to actually choosing your mutual funds.
If you choose an MFD, do insist that he disclose his commission structures from different AMCs so you can be aware of any conflicts of interest before choosing funds. You can also ask the MFD to detail the value-added services that he'd be offering you in order to justify the higher expenses on the regular plan vis-a-vis the direct plan.
If you're investing in a mutual fund based on the advice of your bank relationship manager or corporate agent, be wary of conflicts of interest as the line between 'distribution services' and 'advice' is very often blurred. Given that mis-selling is quite common in investment product sales by banks, it would be best to demand clarity on whether you are dealing with the distribution desk or advisory desk of the bank before signing up. Do insist on commission disclosures to understand conflicts of interest if it is the former.