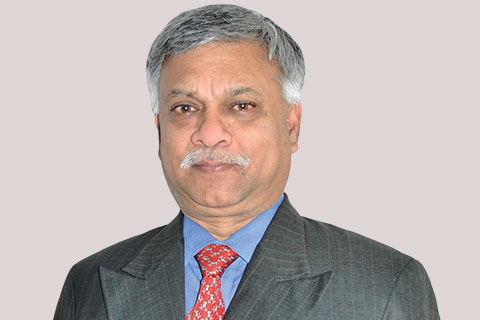 The past one year can be described as the beginning of a golden age for the industry. The industry saw mammoth flows during the last two years and this trend has got exacerbated after demonetisation. Retail investments through the SIP route in equity schemes deserve a special mention. The inflows into equity SIPs are around Rs 4,000 crore to Rs 5,000 crore every month.
Though the inflows for the fund house have not been so great, we are hopeful of garnering a fair share of additional business.
Managing return expectations
The major effort is towards educating investors and distributors regarding moderation in returns as markets have raced quickly to new highs and disappointments in earnings and global liquidity squeeze can also play a spoilsport. Furthermore, in all investor meets and communications, it is stressed that the current returns for a shorter period should not be considered a benchmark for the future and particularly for the medium term.
Risk controls
The broad consensus among market participants is that the earnings are going to grow at 15 per cent and 18 per cent for FY17 and FY18 respectively, which would make valuations appear reasonable. While the expected recovery is still a quarter or two away, but a string of reforms
which are already completed or are in process are likely to help the earning momentum to pick up. They include IBC, GST, lowering subsidies, increase in public capital expenditure, and tighter fiscal.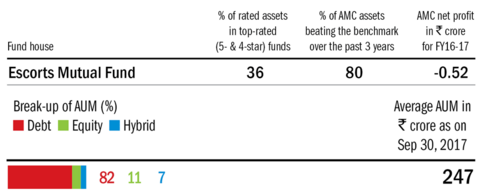 Growing clout of domestic funds vis-a-vis FIIs
There is no disputing the fact that probably it is for the first time in the history of Indian markets that domestic funds are holding an edge and they are dictating the pace of market movement. However, that is not to suggest that foreign money is not important or has lost significance. The flows can slow down in case there is a correction in debt and equity markets. Therefore, we need to be observant as to how long the domestic liquidity sustains.
Outlook for equity and debt
Amidst positive global outlook and overhang of huge domestic liquidity, we have seen high demand for financial assets, substituting physical assets.
For equities, earning growth is yet to pick up and stock prices have moved up sharply in anticipation of growth of more than 15 per cent to 18 per cent for the next two years. While the medium-term outlook seems quite good for equities, the short-term run-up in stock prices has left no margin of safety for investment at current levels.
In the debt market, due to large liquidity, interest rates are moving lower. At the same time, the pressure to deploy investor money and limited availability of alternatives are broadly mispricing risk.