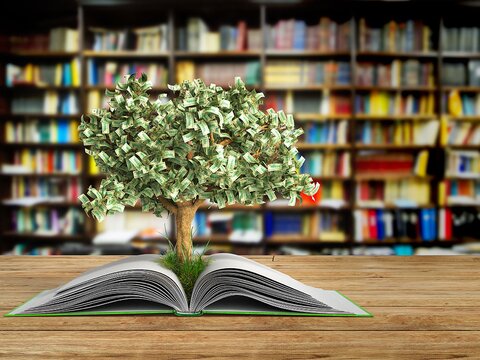 The dramatic rally on the street has helped asset management companies (AMCs) peak at Rs 25,655 crore year to date (till mid November) through 47 equity NFOs amid a 28 per cent jump in stock market benchmarks. This includes Rs 14,500 crore raised by the government from Bharat-22 ETF. This is a surge of 12 fold from last year's total of Rs 2,115 crore.
Exceptional times
By all accounts, 2017 has been a watershed year for mutual funds. Robust inflows have continued all through the year, and the monthly amount of investments has been on a rise on a sustained basis. While old time-tested funds have obviously found more takers, AMCs have been quick to launch new fund offerings. New products have met with warm reception in 2017. Excluding the mammoth Rs 14,500 crore Bharat 22 ETF offer, all the other open-ended equity NFOs raised about Rs 1,351 crore. Together with the Bharat 22 ETF, open-ended new equity offers raised a whopping Rs 15,851 crore. This figure may go up further when other offers come in. Up till now, there is data of only about a dozen open-ended equity NFOs this year. Besides Bharat 22 ETF, the other big-grossers are Union Focussed Largecap Fund (Rs 352.12 crore), IDBI Small Cap Fund (Rs 227.65 crore), BNP Paribas Focused 25 Equity Fund (Rs 216.37 crore) and IDBI Midcap Fund (Rs 207.73 crore).
Open-ended equity NFOs had raised a mammoth Rs 14,859.50 crore in 2014, when the CPSE ETF had raked in Rs 3,000 crore. Bharat 22 ETF is the second ETF after CPSE ETF to be launched by the government in March 2014. The ETF route has been successfully launched for raising funds through disinvestment of government's share in public sector undertakings. A bumper 2017 collection goes to show that 2014 records are broken.
On the close-ended side, equity NFOs have managed to mop up about Rs 9,804 crore through as many as 36 products this year so far. Based on 2017 year-to-date figures, this is the biggest fund-raising via closed-end equity products in a single year in over a decade. It previously peaked in 2014, when closed-end funds collected Rs 9,581.66 crore.
The top five biggest closed-end equity NFOs in 2017 so far are HDFC Equity Opportunities Fund II (Rs 1087.79 crore), Axis Emerging Opportunities Fund Series 2 (Rs 1062.59 crore), Axis Equity Advantage Fund Series 1 (Rs 851.21 crore), HDFC Equity Opportunities Fund II (Rs 689.87 crore) and ICICI Prudential Value Fund - Series 13 (Rs 688.02 crore).
Unlike in open-ended funds, investors cannot buy the units of a closed-end fund after its NFO period is over. This means that new investors cannot enter, nor can existing investors exit till the term of the scheme ends.
NFOs raised (Rs Cr)
Year
Open-ended
Closed-end
Total
2017*
15851
9804
25655
2016
427
1688
2115
2015
2192
5614
7806
2014
5278
9582
14860
2013
654
2080
2734
2012
608
26
634
2011
1234
11
1245
2010
3104
0
3104
2009
6648
122
6770
2008
13074
1632
14706
2007
6044
3500
9544
*Assumes Rs 14,500 crore as NFO size of Bharat 22 ETF
Closed-pot
It is clear that closed-end equity NFOs have been a big hit with investors in 2017, like in the recent past. It could also be that fund-houses have been able to promote these schemes effectively leading to a grand collection. Themes based on value, micro cap, small cap, and opportunities have been popular, and thematic funds have resonated with investors.
Fund-houses have been eager to launch new closed-end equity schemes after the market regulator repeatedly over the last two to three years made its displeasure known about too many 'similar' open-ended funds. From 2014 till date, over 130 closed-end equity funds have been launched in about four years. Between 2007 to 2013, in a seven-year period around 30 closed-end funds were launched. The bigger reason for this flurry of launches is pure business.
Though closed-end funds have a long list of disadvantages over open-ended funds, the fact is closed-end funds make much more business sense for AMCs. Hence, fund-houses are willing to pay distributors handsomely to push these products to investors. Since closed-end funds essentially lock the investors for a comparatively long time, AMCs can be assured of charging the annual fee for the entire tenure and thus are able to pay a large sales commission to attract investments.
AMCs have justified the launch of closed-end equity funds saying that there is a strong demand from some investors for these products. The idea of putting their money once into the fund with a three to five year horizon finds a lot of resonance among some investors. Fund managers have maintained that investors in closed-end funds are quite comfortable with concentrated bets, and riskier 'thematic' plays.
With stock markets doing extremely well despite painful reform initiatives like demonetisation and GST, closed-end funds have been packaged and marketed well to investors. As a result, the assets under management of closed-end funds have become massive. Today in 2017, closed-end equity funds manage investor assets worth Rs 31,900 crore. Three years ago in 2014, the amount was Rs 16,700 crore whereas it was Rs 7,000 crore during 2007. However, the revival of the closed-end funds that started in the last three years has helped AMCs grow faster and bigger during this period.